How Final Fantasy 14 Became Square Enix's Playground For Experimentation
Despite a disastrous launch back in 2010, Final Fantasy 14 has slowly but surely carved itself a path to excellence, with its Shadowbringers expansion going down as one of the most prolific and prestigious Final Fantasy entries in recent memory. Although this is largely attributable to the confident sense of self the game exudes, it's worth noting that Final Fantasy 14 has also taken pains to stitch together massive crossovers with a range of other series.
On one hand, this seems relatively ordinary — we've seen everyone and their granny get a Fall Guys skin, while Minecraft Steve recently arrived in Smash Bros. with his meat on proud display. But it's different with Final Fantasy 14 — from the android apocalypse of Nier: Automata to the poster colossi of Monster Hunter World, Final Fantasy 14 has become a valuable arena for experimentation when it comes to Square Enix's most feared and revered franchises. It's not just about a new skin or profile icon. These are crossovers designed with unique characters, stories, and gameplay loops, all of which enhance not only the experience of playing Final Fantasy 14, but also the world and lore of the game it is currently hosting.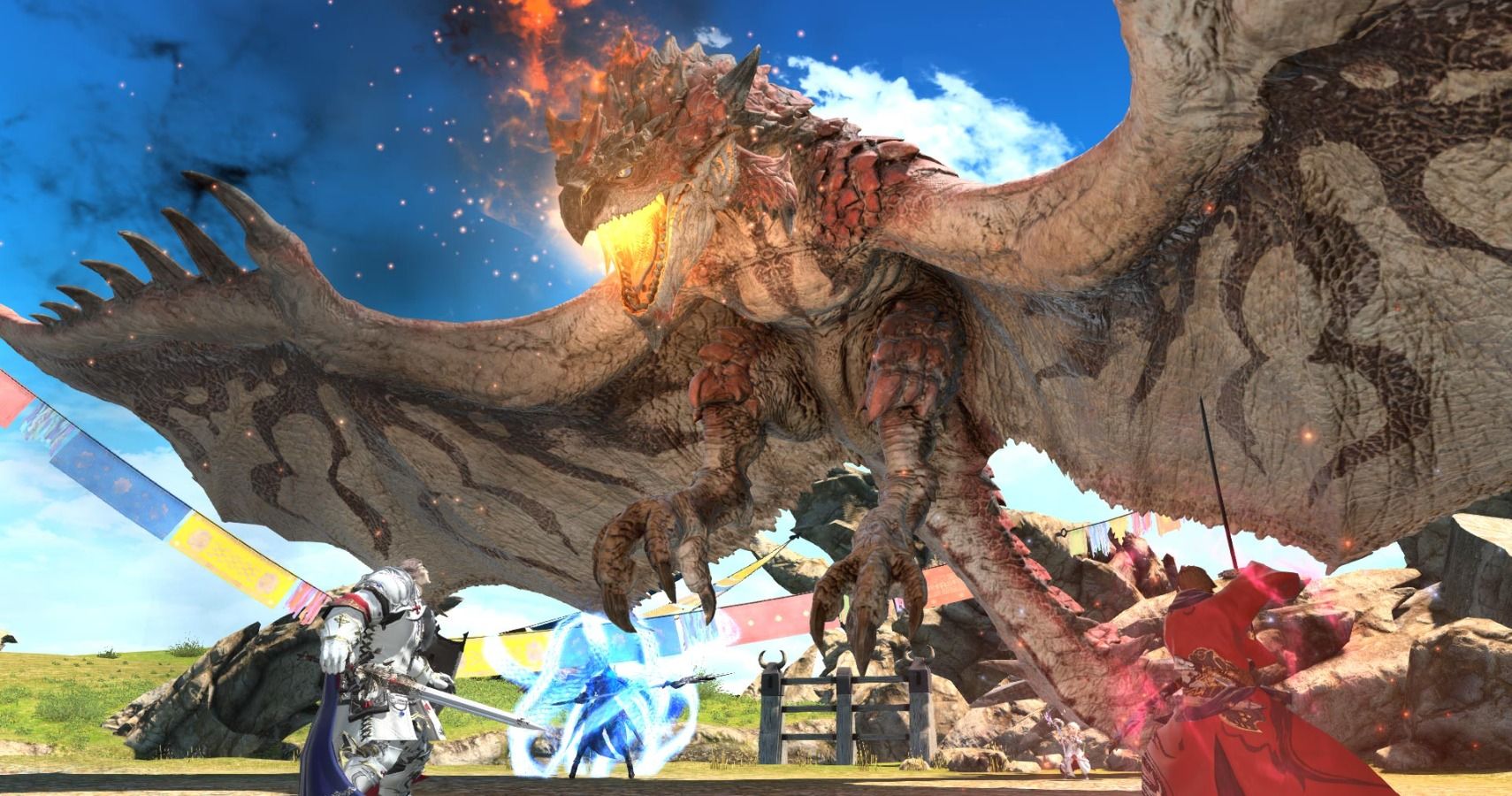 As a means of delving deeper into this phenomenon, I recently spoke with Final Fantasy 14 creative director Naoki Yoshida about the trials and tribulations that come with executing successful crossovers with some of Square's most behemoth series.
"First off, for these occasions where we produce content with other titles in FF14, I usually refer to them as 'crossovers,' which go beyond the scope of collaborations," Yoshida explains. This is an important distinction to make from the get-go — collaboration implies the two series are working together to come up with an external project that is at least partially independent of one or both parties. These events are crossovers because they become integral parts of the series they represent, while simultaneously being woven into Final Fantasy 14's own world. If a collaboration is a project designed in parallel, a crossover is one in which two direct narrative lines become intertwined.
"Instead of simply implementing costumes and hairstyles for characters in each game, our aim is for both communities to be able to enjoy the campaign by combining the respective worlds and incorporating a story as we go about production," Yoshida explains. "In the first place, there were two reasons why I wanted to incorporate crossovers in FF14. The first was that I and the development team wanted to work with certain content or creators that we admire and love."
Yoshida tells me that Final Fantasy 14's status as an MMORPG necessitates a variety of specific rules, which are implemented to speed up long-term development without compromising quality. This can be a double-edged sword: although it contributes to mass producing and streamlining content of a high caliber, it also inadvertently heightens the risk of repetition, boredom, and monotony — not just for players, but for the people working on the same aspects of the game over and over again. Integrating Final Fantasy 14 with external game worlds allows the team to work in synergy with another studio — usually one they are particularly fond of — and in turn enables them to alter the overall experience of not just playing the game, but actively developing it. "In a nutshell, the first reason is that a large stimulus encourages FF14's own growth," Yoshida says.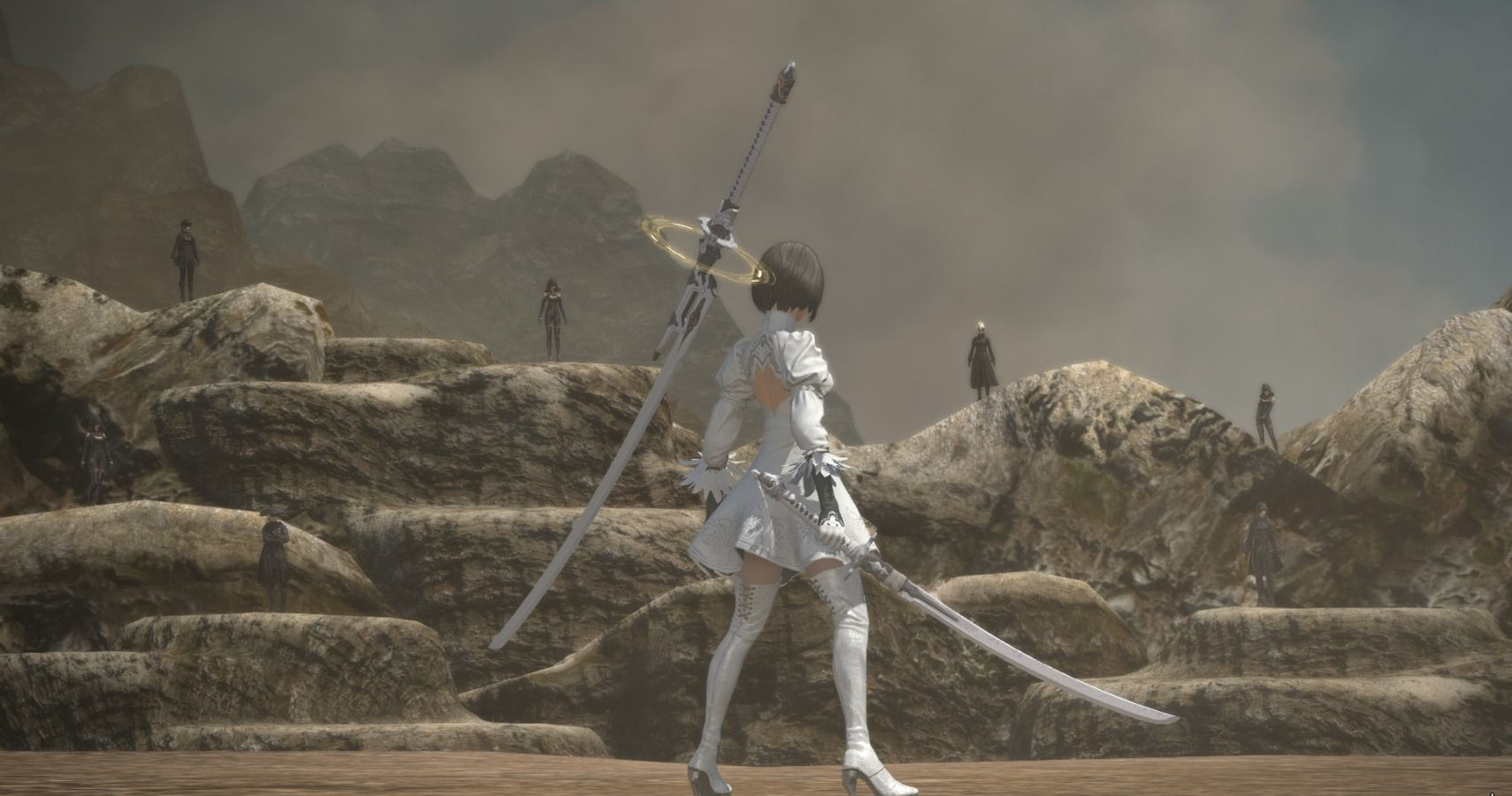 "The second reason is that it generates more activity for both communities, expanding the user/player base for each franchise," Yoshida continues. "It is for this very reason that we do not simply just exchange items — it is instead necessary for us to create a story and produce an intricate game experience." He specifically mentions the Yorha: Dark Apocalypse crossover, for which the story is spearheaded by Yoko Taro and the Nier team. The Final Fantasy 14 quest writers provide support in order to ensure that the narrative is consistent with Eorzea's lore, while the Final Fantasy 14 team at large takes the reins for battle scenarios, envisioning and designing bosses and their mechanics. Ultimately, it allows both series to borrow from one another to see what kind of new techniques could work for future iterations. And because they are both under the Square Enix umbrella, they're not in direct competition — instead, Final Fantasy 14 provides the two games in question with a means of actively learning from each other.
It's worth remembering that Yoko Taro once said, "If Square Enix gives me money, I will create anything," so experimenting with Yoshida's team on Final Fantasy 14 crossovers could culminate in something completely off the wall down the line.
"While [Nier] is a title in the fantasy genre, we do a thorough job of creating the history and lore for FF14," Yoshida says. "In this case, it was sort of a process whereby we adjusted aspects of the lore, informed the situation to Yoko-san and had him think long and hard for ideas so that the presence of Nier's world wouldn't pose any problems within FF14. We may have an advantage in that magitek weapons, magic, animals and monsters all appear in FF14, enabling easy integration with almost any other world."
"I only review the end product," Yoshida jokes. "This is handled differently for each crossover, so there is no fixed procedure that we use every time."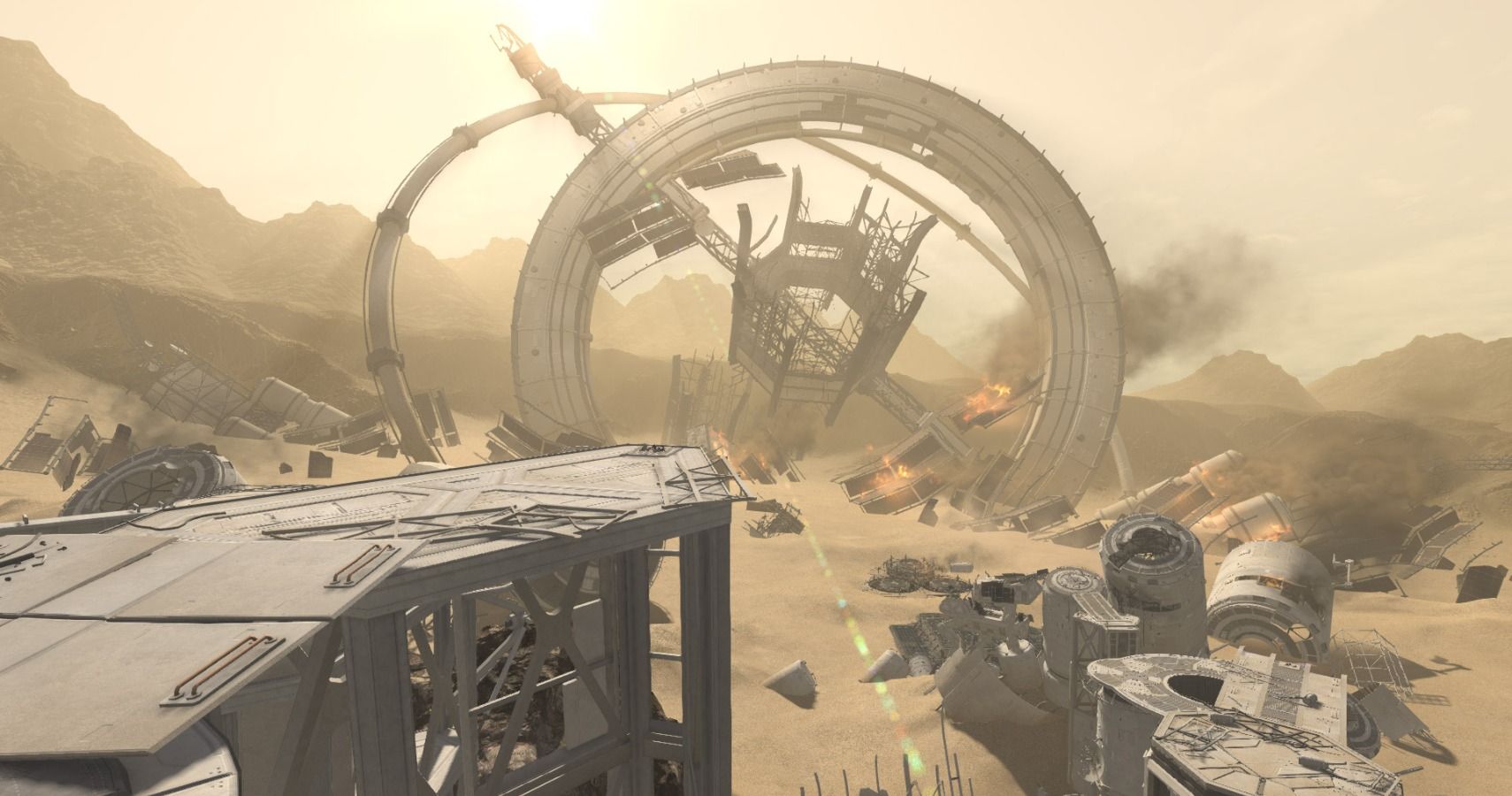 Of course, not all crossovers are run in conjunction with external games. As well as the likes of Nier: Automata and Monster Hunter, Final Fantasy 14 has seen several events based on other games under the Final Fantasy umbrella. The process here is similar, but not exactly the same — as well as offering Square Enix a look at how the otherwise detached entries in its illustrious series can come together, be it narratively, thematically, or mechanically, some of these crossovers directly add to the lore of both games., while simultaneously creating opportunities for future ones.
"FF13 and FF15 are amongst the major crossovers, but in both cases we had the official staff for those titles think up the story," Yoshida explains. "In particular for FF13, we had the crossover suggested as part of a saga in which the heroine Lightning visits Eorzea for a trial and it was actually Toriyama-san who wrote the story. It was our job to produce that story as content which would fit in well with the world of FF14. Accordingly, we have been able to achieve crossovers in a true sense, whereby the worlds are firmly brought together in unison."
What this means for the future of Final Fantasy is unclear, but the presence of a massively successful MMO in the series means that one thing is for certain: it is now possible for past and future entries to be reconciled with one ongoing, cohesive world capable of connecting any and all of them. These connections have been relatively minor so far, but as the influence of Final Fantasy 14 continues to grow, the potential for future, more ambitious crossovers grows with it.
This is further evidenced by the premise of returning crossovers. This can be seen in one of two lights: either the first attempt was unsuccessful and could be more worthwhile now; or the first attempt was so successful that bringing it back is a no-brainer. The Nier, Monster Hunter, and Final Fantasy 12 events are permanently available in Final Fantasy 14 — likely because they are all Square Enix-affiliated — but certain external crossovers are only released for a limited amount of time.
One such event was the Yo-Kai Watch crossover, which originally debuted back in 2016. It ran for a second time a year later and recently appeared once again as part of patch 5.3 this August. Yoshida tells me that the team had been working on 5.3 for over a year by the time it launched, and had always been focused on improving and expanding the Free Trial. On top of that, the game had already seen a significant increase in new players, which gave the team reason to bring the Yo-Kai Watch crossover back for a third time.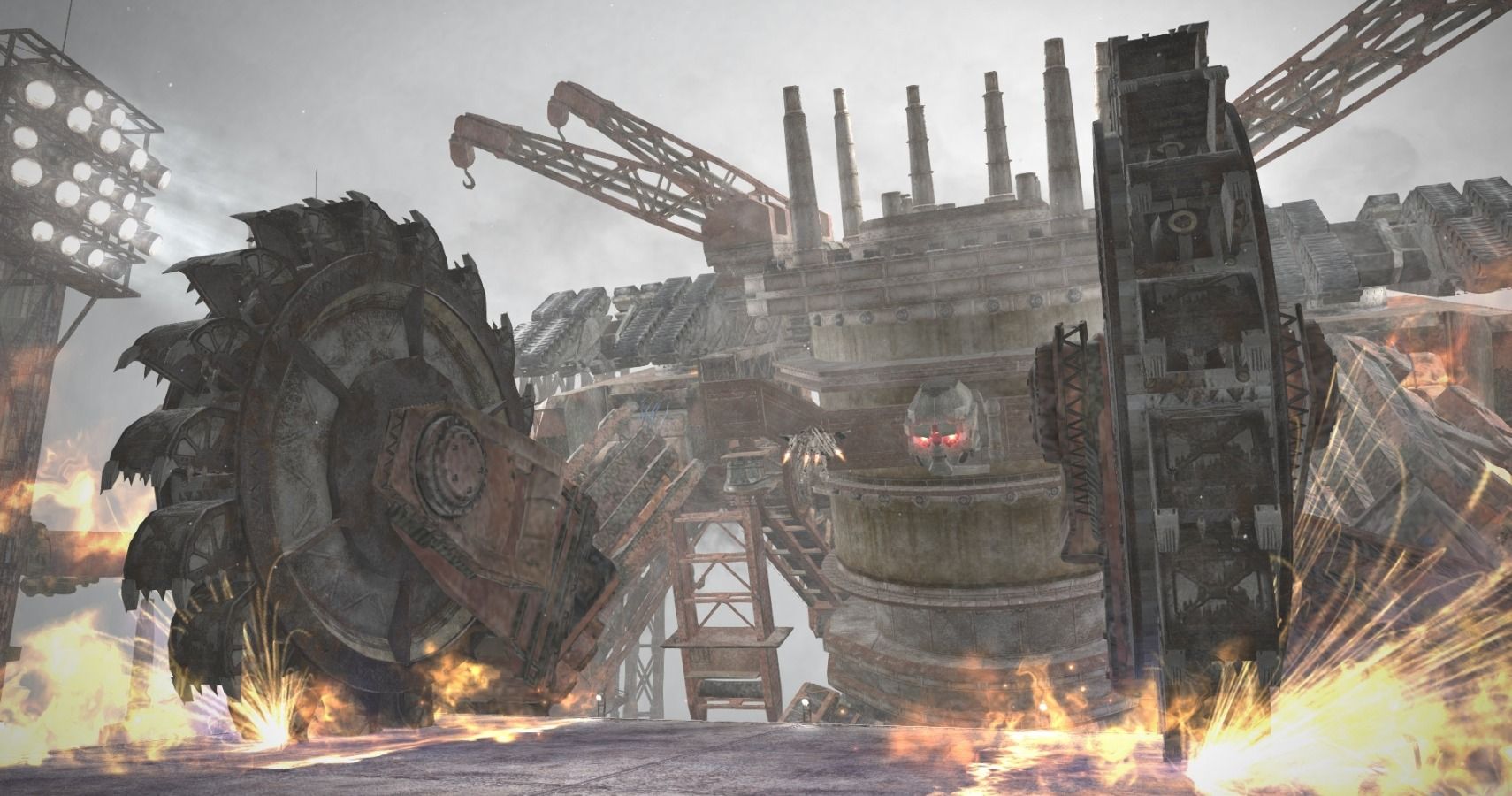 "Considering that much time had passed since we originally held the collaboration and with the addition of new jobs to the mix, we had a simple motive of using this opportunity to add weapons for the new jobs and having players enjoy the experience once more," Yoshida tells me. "After all, there were also a great deal of requests from our player base. If the timing works out, we'd certainly like to bring back other previous crossover events."
This quietly testifies to how instrumental crossover events have been to Final Fantasy 14's longevity. They offer long-term players something fresh, entice fans of other series to download the free trial, and ensure that the development team doesn't get bored or jaded by the same continuous loop. At the same time, the idea of "crossovers" has become endemic to the DNA of Final Fantasy 14, which is obviously incredibly useful for Square Enix if it continues to experiment with its own IPs in the commercially and critically safe haven that Final Fantasy 14 has become. If Yorha: Dark Apocalypse had failed, Final Fantasy 14 fans wouldn't hate Final Fantasy 14, and Nier fans wouldn't detest Automata. But because it succeeded, Final Fantasy 14 players are now avid fans of Nier and vice versa. On top of that, both divisions have clearly learned from the experience — it wouldn't be odd to see traces of each universe in its Dark Apocalypse counterpart in the future.
Final Fantasy 14 has become Square Enix's most experimental playground. This is primarily due to how wildly successful it has become, but it's also worth reiterating Yoshida's point earlier about Final Fantasy's universe being so expansive that it can accommodate pretty much any other world. For example, I also asked Yoshida about what his ideal crossover would look like, not just in terms of other Square titles, but if he could work with any other game or studio on the planet. His response was… enthusiastic, to say the least.
"Do you mean… just in terms of my personal aspiration?" he asks. "Diablo or World of Warcraft… because I AM A BLIZZARD FANBOY!"
I also asked him about the potential for a Kingdom Hearts crossover down the line, which is something fans of both series have been asking about for years. Unfortunately, Yoshida reckons "the hurdle is considerably high" given that Kingdom Hearts is only partially owned by Square Enix, with Disney also having a claim to the property. For titles that are Square Enix proper, I think it's reasonable to assume that a Final Fantasy 14 crossover down the line is worth anticipating, especially if the series is intending to go in a different direction. For properties and studios outside of Square… Well, Yoshida clearly wants Blizzard, and Blizzard's continued integration of its catalog is quite similar to what Square Enix is currently doing with Final Fantasy 14. Like every other crossover mentioned above, maybe Final Fantasy 14 x Diablo could help both series use mutual experimentation to learn from each other.
Read next: According To A Recent Experiment, Every Single Pokemon Is Somebody's Favourite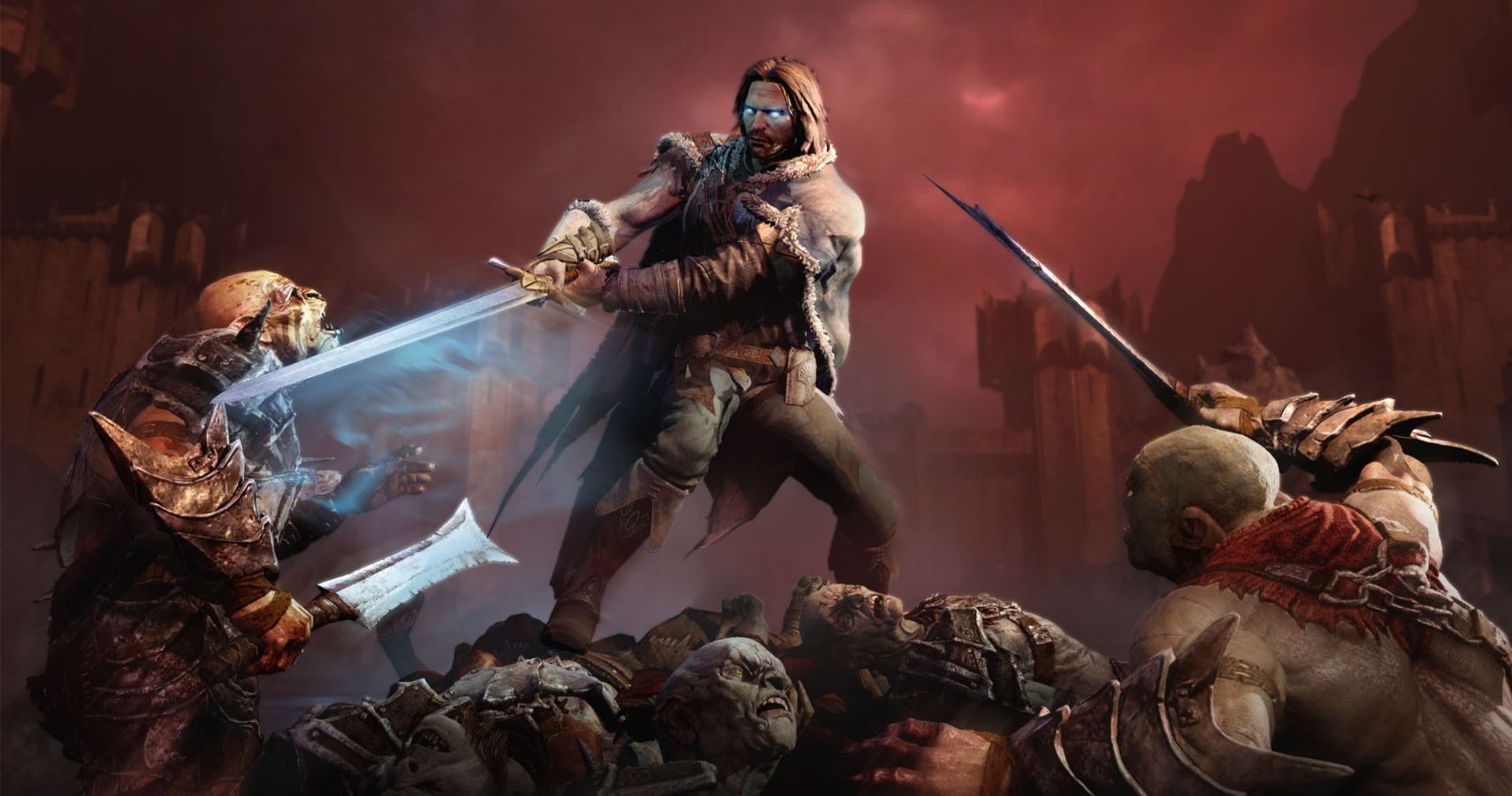 TheGamer Originals
Final Fantasy
Monster Hunter World
Square Enix
NieR: Automata
Final Fantasy 14
Cian Maher is an Associate Editor at TheGamer. He's also had work published in The Guardian, The Washington Post, The Verge, Vice, Wired, and more. His favourite game of all time is and always will be The Witcher 3, but he also loves The Last Guardian, NieR: Automata, Dishonored, and pretty much every Pokemon game ever released. You can find him on Twitter @cianmaher0.
Source: Read Full Article