Geralt Of Rivia Definitely Drinks Guinness
Right. I am an expert on two things in this world: The Witcher, and Guinness. That puts me in a uniquely qualified position to determine whether Geralt orders a pint of plain – that's what we call Guinness in Ireland – whenever he goes into one of Skellige's finest boozers. After a lengthy period of about two seconds deliberating on the matter, I can officially conclude that yes, Geralt of Rivia does, in fact, scull lovely pints of Vitamin G on the weekends.
So, here's the thing: Geralt gets a vineyard at the end of Blood & Wine, but do you reckon he's sipping on Toussaintian Erveluce? No way. You wouldn't catch him dead with a carafe in his hand. On the contrary, you'd have to pry a tankard of Guinness from his corpse, which would still be full to the brim because even in death he wouldn't waste a drop.
Do you want me to get more specific? Fine, alright. Kaer Morhen, where Geralt spends his winters, is in Kaedwen. Do you know what they drink in Kaedwen? Kaedweni Stout. Do you know what type of beer Guinness is? You guessed it: stout. Kaer Morhen is located in the heart of the mountains in the largest Guinness-brewing country in The Continent. I don't think the Wolf School chose Kaer Morhen for strategic reasons in terms of military potential – they chose it for strategic reasons in that it's a ten minute walk to a bonafide Guinness brewery.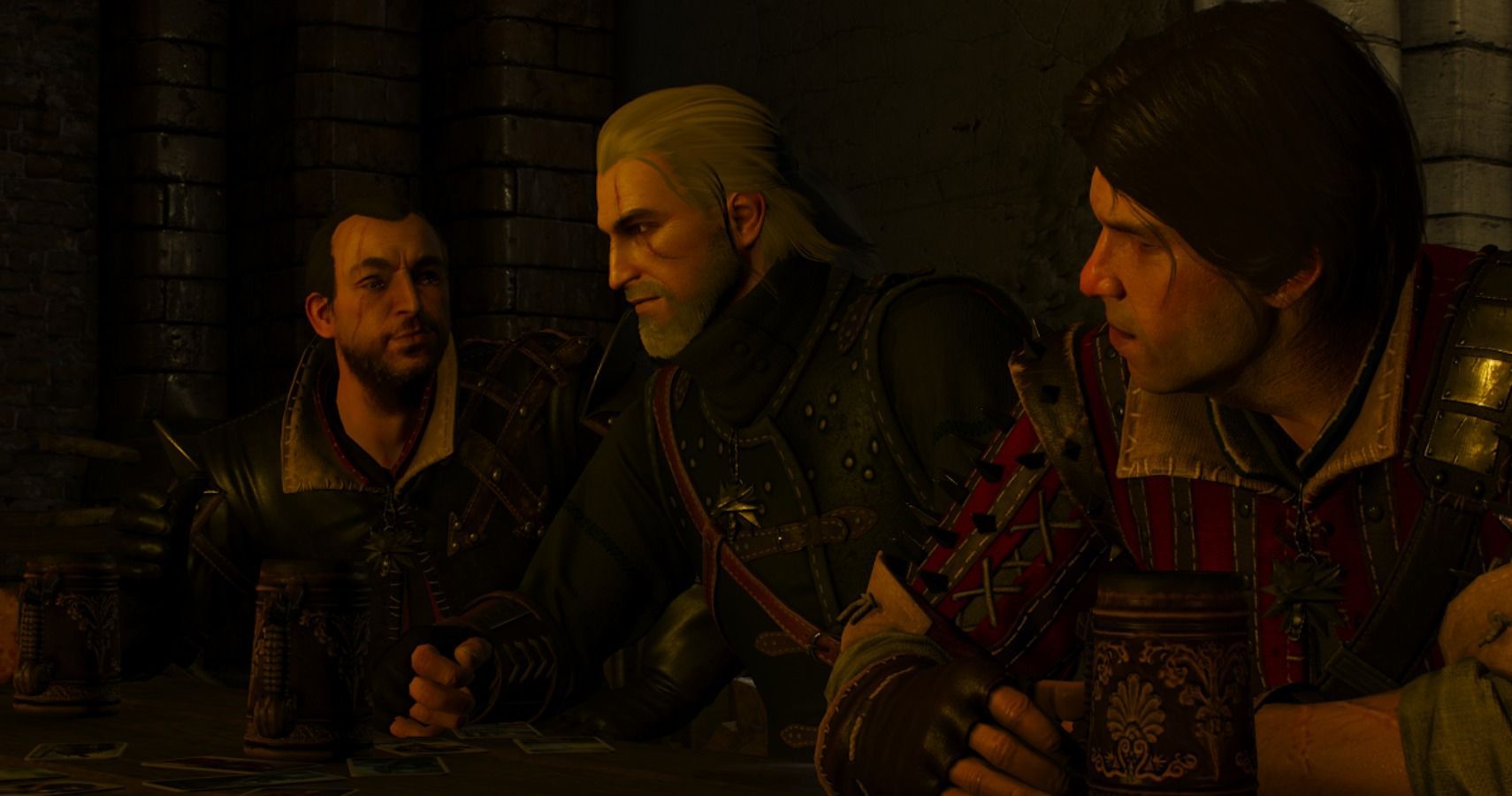 Also, listen to this. Geralt wasn't always going to be called "Geralt of Rivia". When he first had to choose a name, he told Vesemir that he wanted to be known as "Geralt Roger Eric du Haute-Bellegarde". We all know that Geralt isn't some pretentious eejit who would actually choose a snobby name to make himself look aristocratic. I think what actually happened here is that he sank 12 pints of Guinness before picking a name and then took the complete piss out of the whole situation. It was all just for a laugh. A bit of craic. If I had 12 pints I would also tell someone my name is Cian Roger Eric du Haute-Bellegarde, and I'd laugh my arse off all the way back to Kaer Morhen.
My last point is that drinking Guinness would actually be efficient for a witcher. First of all, it's cheap. Second, if it's freezing cold out and you're in need of something to warm you up, there's nothing quite like a hearty pint of the black stuff. Third, Geralt has to hang out in the pub, because that's where he gets loads of his contracts. Fourth, a pint of Guinness fills your belly and makes you feel completely content. Fifth, if you're playing a round of Gwent and you're on the vodka, you're going to flip the table the minute you lose – Guinness is much better. Sixth, Guinness is the best drink on the planet, and Geralt is a man of taste.
I think I've actually done it. I have proved, canonically, that Geralt of Rivia drinks loads and loads of Guinness. That's my Christmas present to you, reader. Enjoy the holidays.
Next: Dragon's Dogma Is A Much Better Dragon Game Than Skyrim Will Ever Be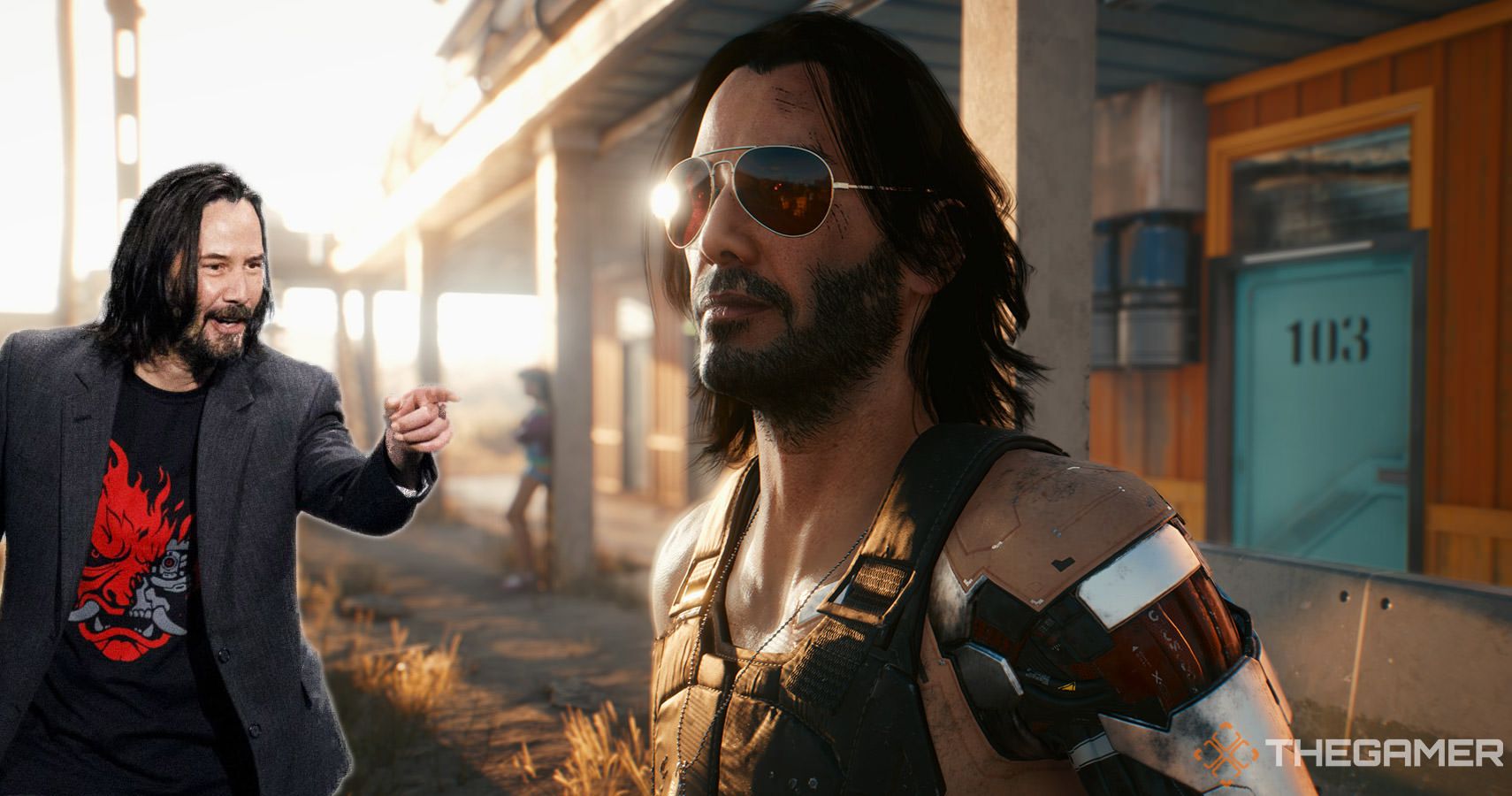 TheGamer Originals
Nintendo Switch
PC
The Witcher
Xbox One
Ps5
ps4
The Witcher 3
CD Projekt
Cian Maher is the Lead Features Editor at TheGamer. He's also had work published in The Guardian, The Washington Post, The Verge, Vice, Wired, and more. You can find him on Twitter @cianmaher0.
Source: Read Full Article