Genki ShadowCast Review – The Cheapest Capture Card?
Since getting a PS5, I've had my old PS4 Pro just sitting on my desk. I have plenty of memories with this machine, and I'm hesitant to sell it, both because the current prices are fairly rubbish, and because I don't want to lose access to PT, just in case I wish to play it again in the distant future. But it's a waste, frankly. It just sits there, doing nothing, gathering dust, and I can't help but feel bad. Unfortunately, the only monitor I have on my desk is connected to my laptop, so it's not like I can just plug the HDMI in and start playing. Until now.
The Genki ShadowCast is a tiny HDMI dongle, and it promises to make pretty much any HDMI device work on your Mac or laptop display. That's a fairly bold promise, but it's also something that Nintendo Switch owners who take their console on the move along with their laptop would adore. This review covers everything that the Genki ShadowCast promises to achieve, and everything it manages to accomplish in reality.
Expectations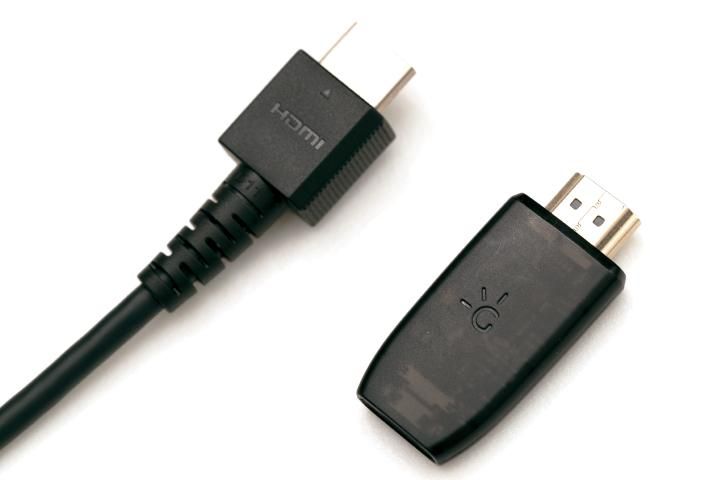 On the back of the box, the Genki ShadowCast boasts about Console Link, Video Capture, and Camera Hack. Console Link is the biggest selling point, and it's all about playing your console games on your Mac or laptop screen. When combined with the Genki Arcade software, the ShadowCast will apparently display your games with very low latency, allowing you to play in comfort in either 1080p at 60fps, or full 4K at 30fps.
Next up is Video Capture. The Shadowcast is a lot cheaper than a lot of typical capture cards, not to mention more compact, so the promise of capturing your console gameplay at a budget price almost seems too good to be true.
Finally, there's the Camera Hack, and this abuses the fact that your PC or Mac will identify the ShadowCast as a video input source, just like a webcam. This allows you to plug in any conventional HDMI camera, and use it as a webcam with relatively little effort. Or you could stream your TV box to your Discord friends, I suppose.
All of these features at a relatively low price sounds like a great bargain, and after using Genki's Covert Dock for several months, I'm willing to give Genki a chance to deliver on this potentially unreasonable promise. And then I plugged it in.
Reality

The actual process of getting the Genki ShadowCast set up is very easy. You plug the device into the HDMI port of your console, and then you plug in the included 2.0 USB-C cable and attach the other end of that to your laptop or Mac. Most devices have a USB-C port as standard, but you'll need a USB converter if you don't have one on your device.
Once the software and the console are turned on, the result is instantaneous. It was there – my PS4 Pro was being displayed on my laptop, and the amount of effort was minimal. I didn't even have the Genki Arcade software downloaded when I first tried it, instead I just opened OBS and the ShadowCast dongle was casting in seconds.
The only problem is that not everything is perfect, and the first you'll notice is latency. The reason that the Genki Arcade software is available is because playing through OBS introduces latency, and that latency can be game ruining. It feels similar to playing games through a mediocre cloud streaming connection, only your inputs are being read instantly, and you just have to wait precious moments in order to see the results of your efforts. Once you turn on the Genki Arcade software instead it's a much better experience, but there is still latency. It works, and works well, but you will not want to play competitive games or rhythm games on it, as you will feel the difference.
Overall, the gameplay experience is as advertised and impressive, but you sometimes experience stutters or dropped frames – for such an affordable device I'll forgive it, as these moments didn't disrupt my experience too much, but this is not really comparable to playing on a monitor or TV directly. It can output a 4K video feed, as mentioned before, but this Resolution Mode setting in Genki Arcade results in much more latency and is not recommended. That aside, why would you be playing a 4K console on your laptop? The 1080p 60fps Performance Mode is the only one you should be using, regardless of what device you're plugging in.
Video Capture is the next big selling point, and yes, you can capture the console gameplay using this device, but it's not as easy as it sounds. The Genki Arcade software will not provide you with any way to capture your gameplay, but as I mentioned before, you are free to instead use the OBS software, which will happily capture and stream your gameplay – in exchange for that aforementioned latency. To avoid this you will need to play the game using the Genki Arcade software, and then make OBS capture that window, and then stream or record that. This is the best compromise, but depending on what device you're using, recording that gameplay might strain your machine – and of course, those mentioned moments of stutter will be recorded. Not ideal for a professional streamer set up, but nice for a more casual use case.
Finally there's the Camera Hack, and while I don't need this thanks to my Canon DSLR already having software to use it as a webcam, I can confirm that the software will display pretty much any HDMI device you plug in – though I did not test it with various HDCP settings.
Summary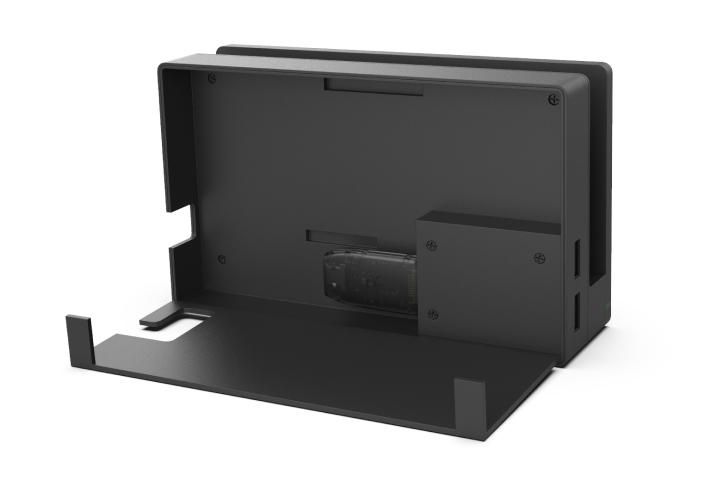 I can't hate the Genki ShadowCast – in fact, I really quite like it. But it has problems, and those problems are less forgivable when competitors on the market do the same thing, but better. Yes, the Elgato HD 60 S is far more expensive, but it offers low latency playback, in addition to game capture that uses minimal CPU performance. If you're the kind of person that is going to be playing games in this way often, then it's probably worth paying the money for a device that'll do everything you need with no compromises.
But if you're more like me, and just have a console that isn't getting enough use, or you want to be able to plug your Nintendo Switch into your laptop monitor when you're travelling, then it's a smart purchase. It falls squarely into the realm of the more casual user thanks to limited features, but if you only have limited needs, and limited available monitors, then it makes perfect sense. It's not the most capable device of its kind, but it is the smallest and cheapest, which makes it worth considering if you want your console games on your Mac or PC screen.
Source: Read Full Article