Everything You Need To Know About DISGAEA RPG For Android And iOS (Sponsored)
Nippon Ichi Software is bringing its beloved franchise to iOS and Android devices with a brand-new entry in the form of DISGAEA RPG. For years, Disgaea has been known for its zany characters, gorgeous anime environments, and challenging combat. This new mobile iteration will be no different. That being said, it is set to introduce some changes that will make it more accessible for newcomers and veterans alike.
DISGAEA RPG will see a number of beloved characters from previous entries such as Laharl, Flonne, Etna, Mao, and Valvatorez. Some of these colourful personalities have been around since the original game back on PlayStation 2, meaning fans can expect both a refreshing new experience and a warm trip down memory lane. If you're a fan of Prinnies, we've got great news, those pesky penguins will be all over this thing.
If you're unfamiliar with Disgaea, it's a turn-based JRPG with a love for incredibly large damage numbers and cheeky, unpredictable humour thanks to its brilliant characters. I've been a fan since the third game on PS3, and have often returned to see what ambitious new changes Nippon Ichi brings to the table with each new experience.
DISGAEA RPG will be a greatest hits compilation of sorts as you follow a number of iconic characters through their own trials and tribulations. Original stories unfold with all of the over-the-top humour and laughably melodramatic character interactions we've come to love the series for.
Expect new narrative material and freshly composed music to really help this portable entry stand out amongst its console siblings. For seasoned fans, the 'Netherworld History' mode will allow them to relive their favourite plots with all-new visuals and gameplay elements, while fledgling players can treat it as a welcome refresher course.
The battle system consists of several different classes each with their own distinct skills. Such abilities can be combined to unleash devastating team attacks, or you can assemble sprites into a literal tower of bodies to navigate the stage and deal massive damage by dropping onto your enemies. It's equally strategic and hilarious thanks to combat that is easy to learn but devilishly hard to master.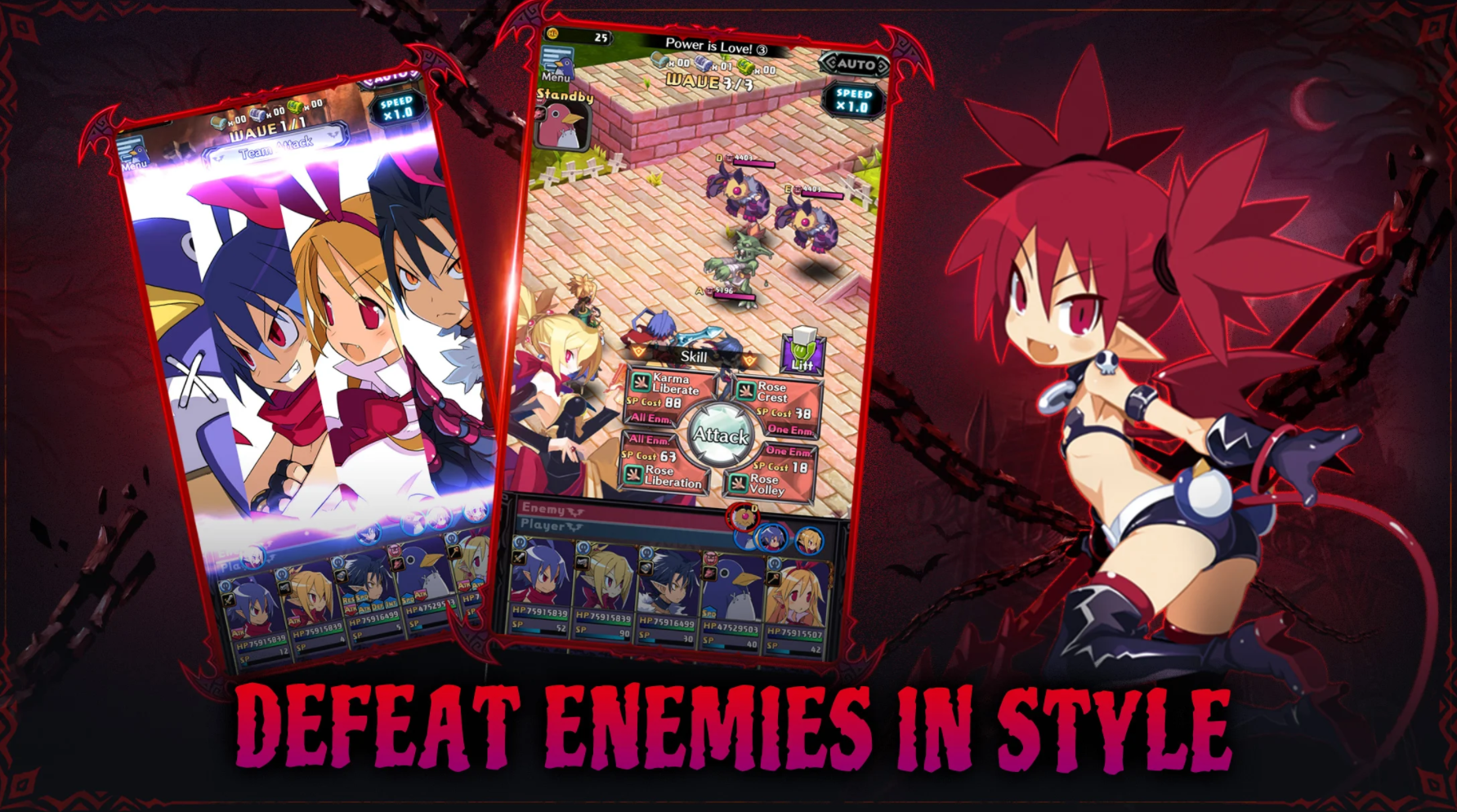 Other features from previous games are also making a return, such as the Dark Assembly and Item World. The latter is positively perfect for mobile as you travel to entire worlds situated within individual items to level them up and farm for loot. Before you know it, you'll be dealing out damage numbers in the hundreds of thousands as characters slowly but surely climb to the lofty level cap of 9999.
You can also challenge the Overlord's Tower for powerful rewards, but don't expect such gargantuan battles to pass by without some resistance. Bring it, we love a challenge! Players can increase each battle to four times its original speed to make grinding on the move much easier, which will be perfect for those who wish to dip into DISGAEA RPG during the quieter moments of each day and still feel like they've accomplished something.
As someone who has been playing the series for a large chunk of my life, DISGAEA RPG feels like the homage I've been wanting from franchises that make their way onto mobile. While it is set to introduce a selection of new modes and modified combat, all of the characters and mechanics I've come to love remain, and have been enhanced in some fascinating ways. Assembling my own personalised team from years of Disgaea history sounds pretty rad, and you can do the same when it launches for iOS and Android on April 12.
Next: Monster Hunter Rise Complete Guide And Walkthrough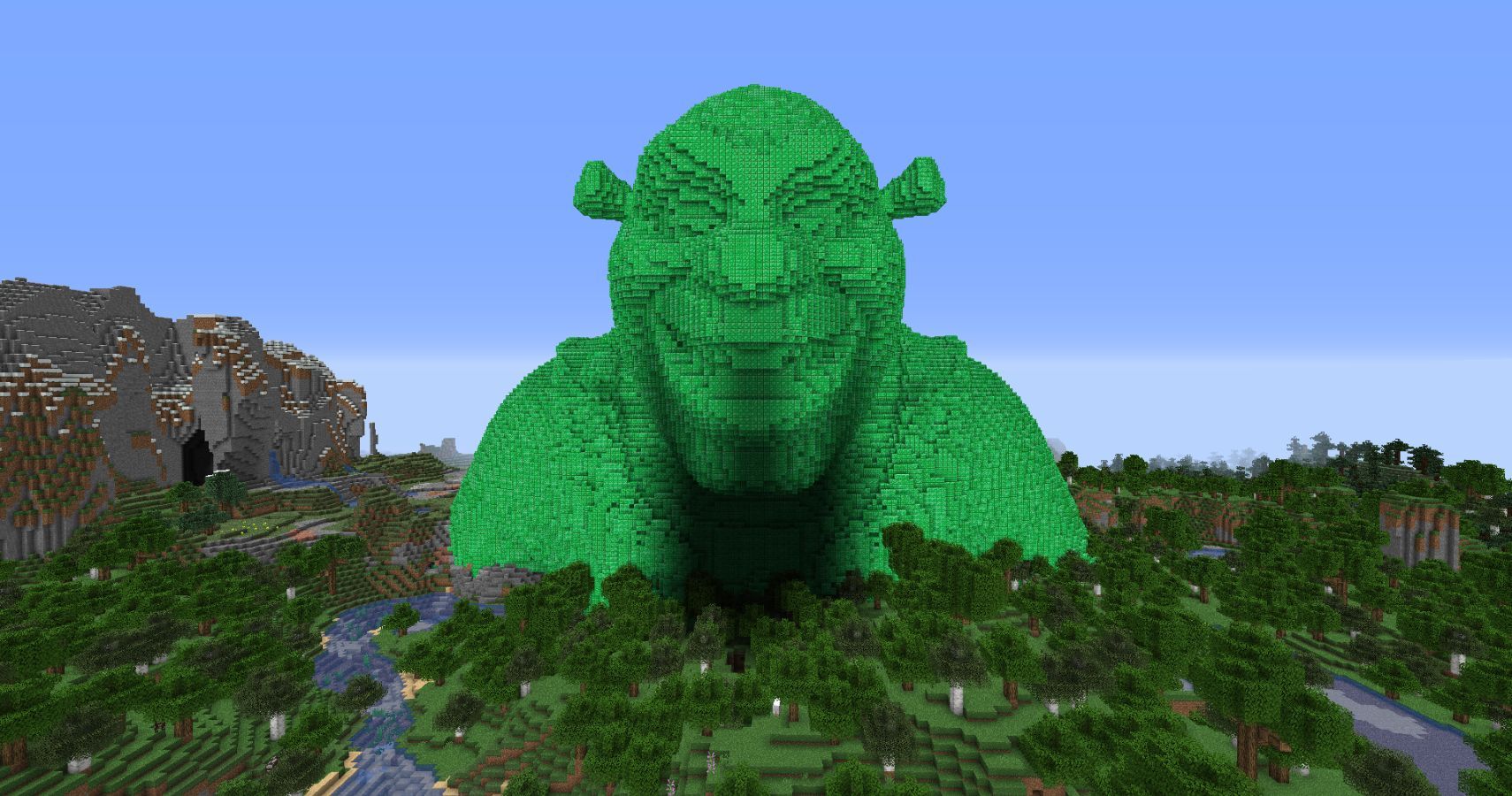 TheGamer Originals
Disgaea
Jade King is one of the Features Editors for TheGamer. Previously head of gaming content over at Trusted Reviews, she can be found talking about games, anime and retweeting Catradora fanart @KonaYMA6.
Source: Read Full Article