Batista Wants Someone Else To Play Drax In The MCU, But Who Should It Be?
After a 14-month delay, the MCU's movie slate will start back up with Black Widow on July 9, 2021. Everyone's favorite heroes will start returning to the big screen alongside a whole bunch of new ones. As was revealed via Marvel's new sizzle reel, there are a slew of MCU movies coming our way over the course of the next two years including heroes from the first three phases and others we are yet to see.
When it comes to returning characters, you'll have longer to wait to see some than others. While Spider-Man will be back before the end of 2021, it'll be another two years until the Guardians of the Galaxy return. Even worse, Batista has effectively confirmed Guardians of the Galaxy vol. 3 will be his last outing as Drax.
The wrestler-turned-actor explained that by the time the new Guardians movie hits theaters, he'll be 54. However, he doesn't want Drax's on-screen journey to come to an end. Batista admitted he hopes the Guardian's story as Drax the Destroyer is told via a solo movie, but with someone else portraying the role he has become synonymous with. Despite Guardians director James Gunn responding by saying there is no Drax without Batista, we've still let our minds wander and imagined who might fit the role best if it were ever to be recast.
We, Are Drax
The first hurdle to overcome when selecting a new actor for the MCU is one that gets harder to move past with each passing film. Finding someone who hasn't already appeared in the 20+ spiderweb of interweaving movies. Tom Hardy might have played Bane for DC, but he is yet to stake his claim in the MCU. Well, as long as Venom doesn't show up at some point. The most obvious thing an actor would need to make a good Drax is a good physique. We're assuming Hardy still has that despite the effect the pandemic has had on many of us. Or if he hasn't, he'll know how to get it back.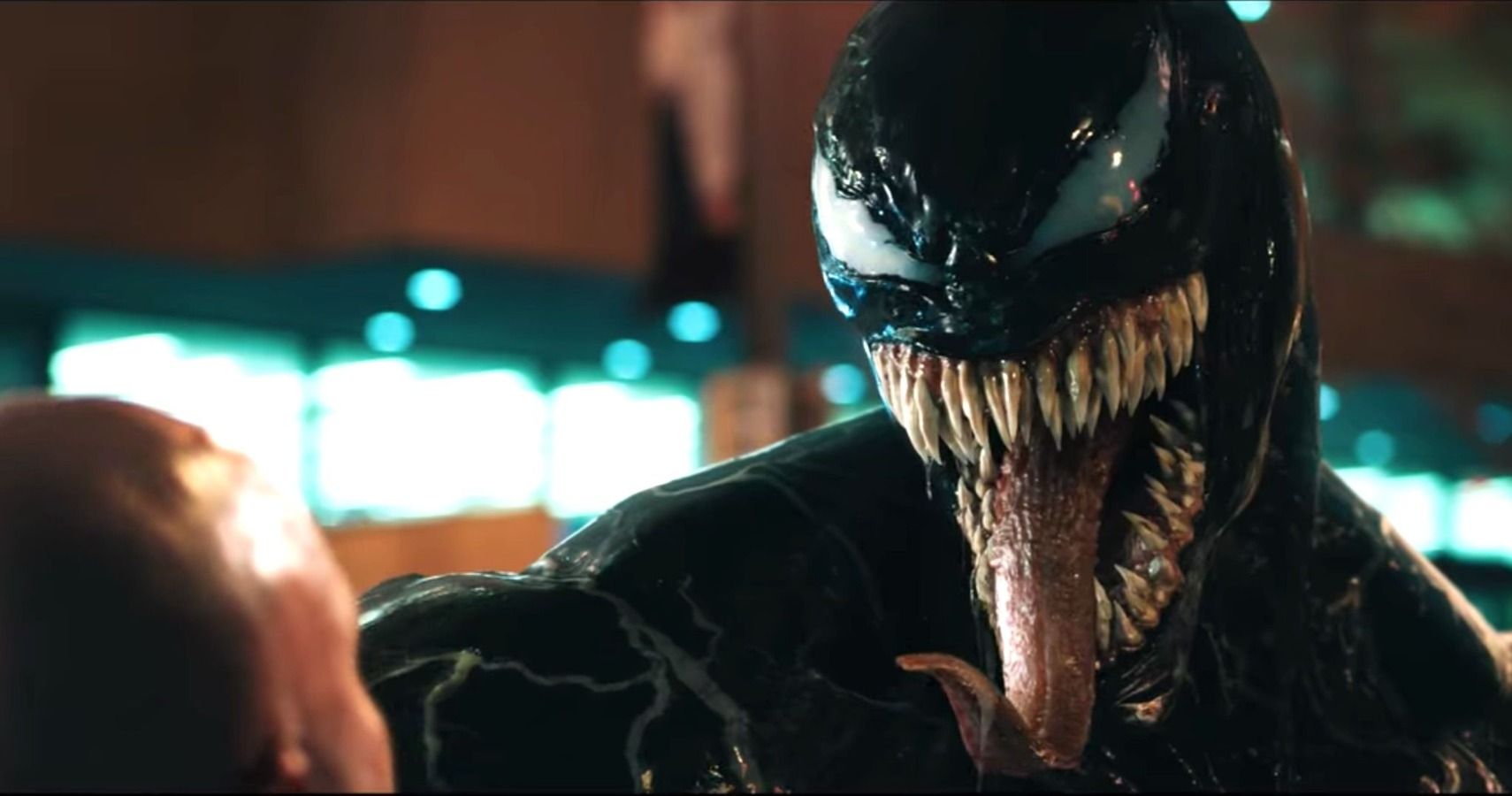 The look is only half the battle. Batista has made Drax jump off the comic book page like no one could have ever imagined. Hardy is capable of bringing comic relief to a role, but since a standalone movie would likely focus on Drax becoming The Destroyer, he'll need to find that balance. The Taboo star might well be the best fit for that tricky role out there today.
Momoa In The MCU
Another man with superhero previous who would likely be up to the job is Jason Momoa. Again, the physique is certainly nothing to worry about when it comes to Aquaman stepping into the role. How he would feel about shaving his head might be a sticking point, though. Thanks to Zack Snyder's Justice League, Momoa has also proved he can strike that comedy-ass kicker balance needed to play Drax. Perhaps not quite as well as Batista has done so far in the MCU, but as touched upon above, the version of Drax Momoa would play is a lot less fun and a lot more bloodthirsty than the one we know and love.
The Rock vs. John Cena 3
There's a certain stigma attached to wrestlers moving into Hollywood. A stigma a certain someone has almost single-handedly eradicated. That man is, of course, Dwayne Johnson. The Rock might well be the most famous actor in the world today, yet Disney still hasn't recruited him for a role in the MCU. Since The People's Champ is apparently so muscular that his Black Adam suit doesn't need padding, he sure seems like he would fit the bill. Batista did point out their contrasting movie careers highlighting their differences though, so maybe he wouldn't be OG Drax's first pick.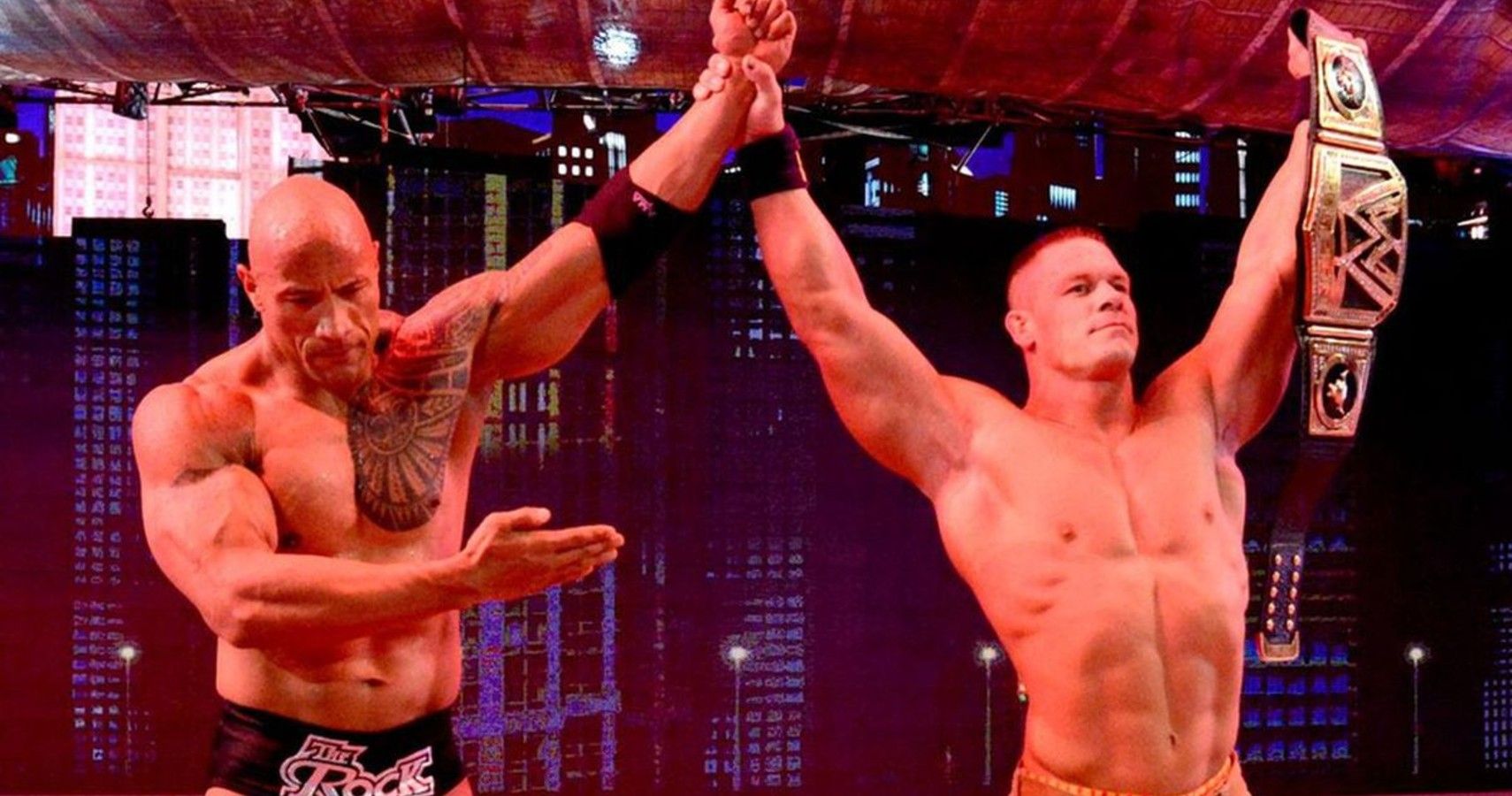 Batista might not be following in The Rock's footsteps, but John Cena sure is. The 16-time World Champion has even appeared alongside his protege, on-screen and in the ring. As Cena lands bigger and bigger Hollywood roles, it feels like it's only a matter of time before he joins the MCU. Especially if Gunn has anything to say about it. Cena will play Peacemaker in The Suicide Squad this summer. He clearly impressed the director as a Peacemaker spinoff show is already in production.
Source: Read Full Article