The Sims 4 Cottage Living: Everything We Know So Far
After months of speculation, we now have confirmation that The Sims 4 is getting a DLC pack themed around farming, well sort of. The Sims 4 Cottage Living is the latest expansion to be announced and it's due to be released on July 22, 2021. Its focus is the countryside, cottages, village life, and homegrown food.
Since the release of the trailer, more information about the pack has come out in a blog post as well as from Antonio Romeo, lead producer for this expansion. We've rounded up all the details so you can make sure you haven't missed anything about The Sims 4: Cottage Living.
18

The Village Of Henford On Bagley Is Inspired By The UK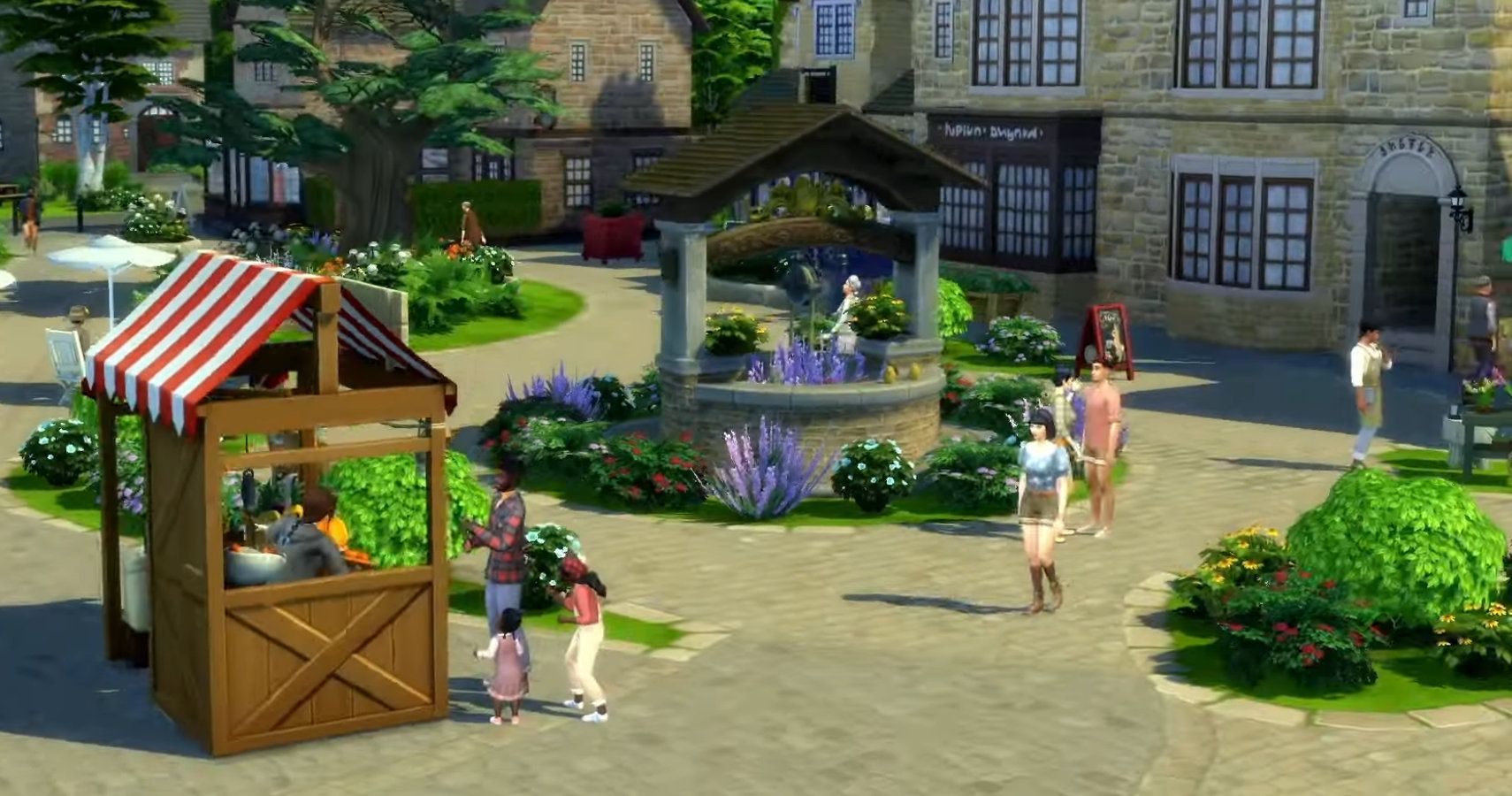 When we were first shown Henford On Bagley those who've lived in or even just visited European villages will no doubt have felt a sense of familiarity. The designs evoke memories of country fairs, picturesque tourist towns, and rural living.
This was proven to be the case when Romeo confirmed that the UK, and specifically the Cotswold's, were used as inspiration for the designs.
17

You Can Embrace Village Life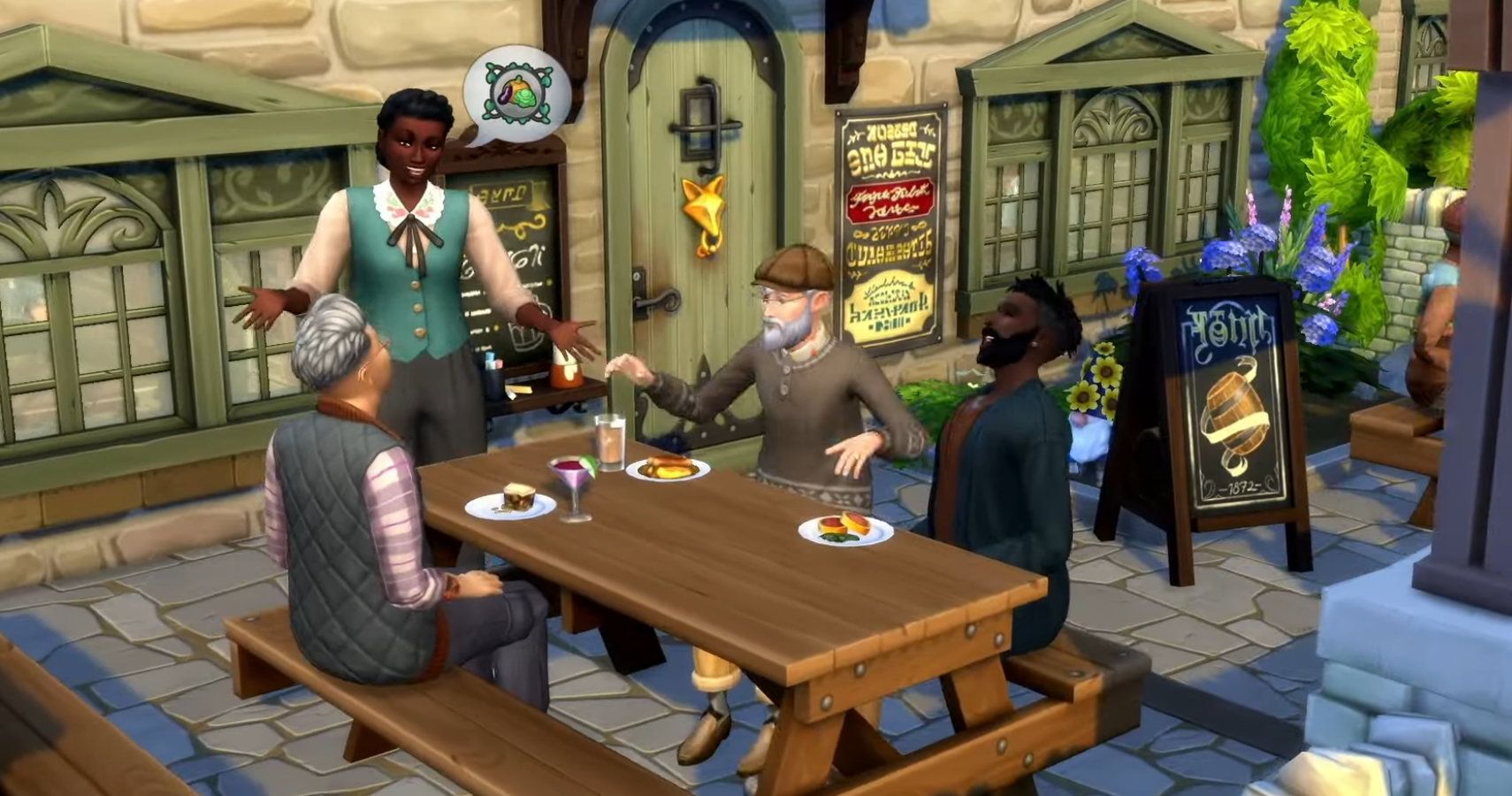 Embracing village life seems to be a theme in this pack as we are told that we can expect to "have a Henford heart-to-heart with the pub owners at The Gnome's Arms or the Sim running the grocery stall for some wild stories and gossip."
It seems likely that the community feel that we see in Selvadorada and Sulani is replicated here with Sims in the town happy to have a gossip, give advice, and apparently even ask for favors.
16

There Are Events In The Village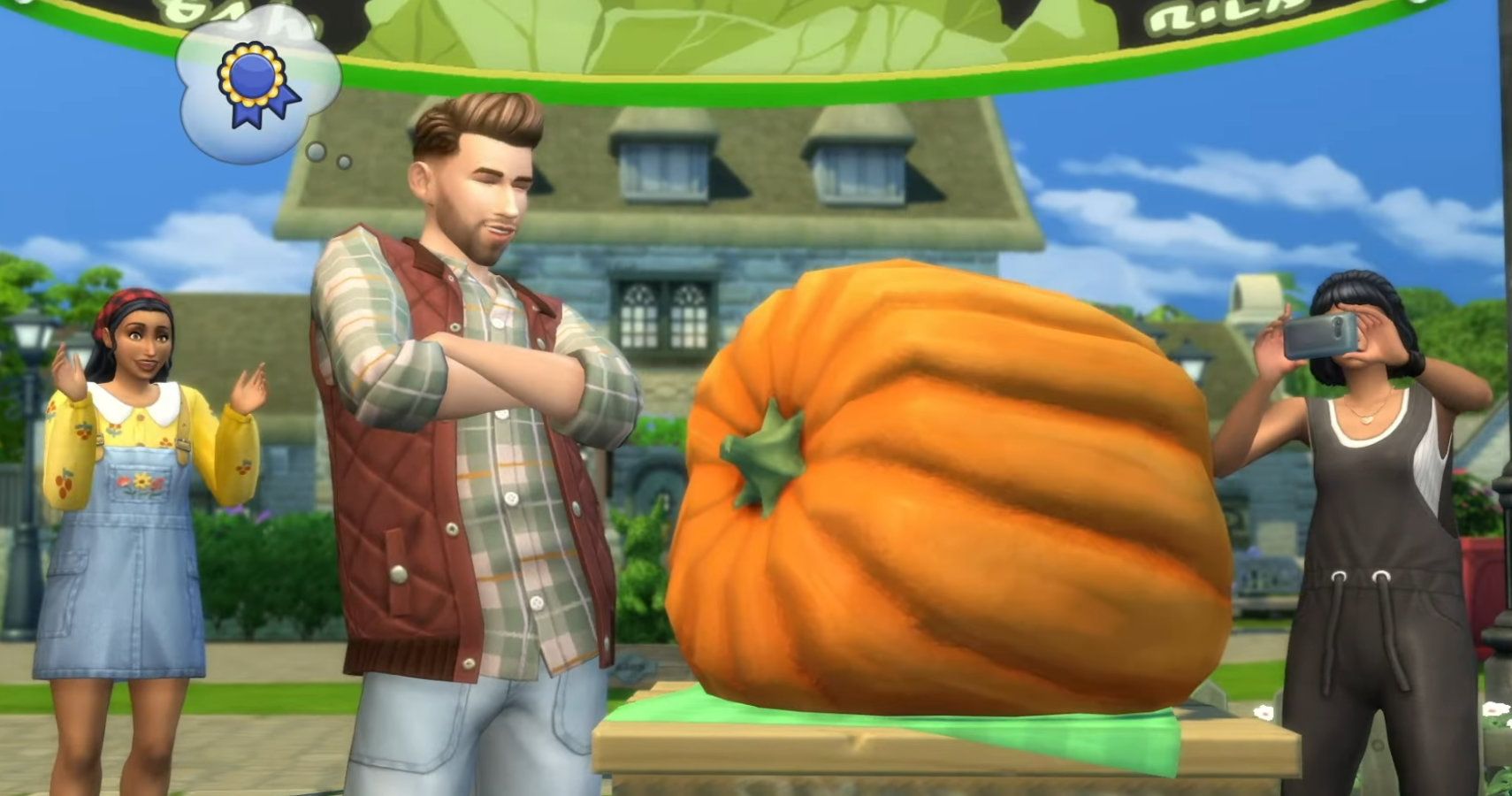 The village has some lively inhabitants and also some traditional events. One of these is the Finchwick Fair which we saw in the trailer. It allows Sims to submit their home-grown wares for judgment.
We see a vegetable growing competition in full swing but the blog post suggests other wares can be judged including animals and pies. Hopefully, these two aren't linked too closely!
15

You Will Be Able To Raise Animals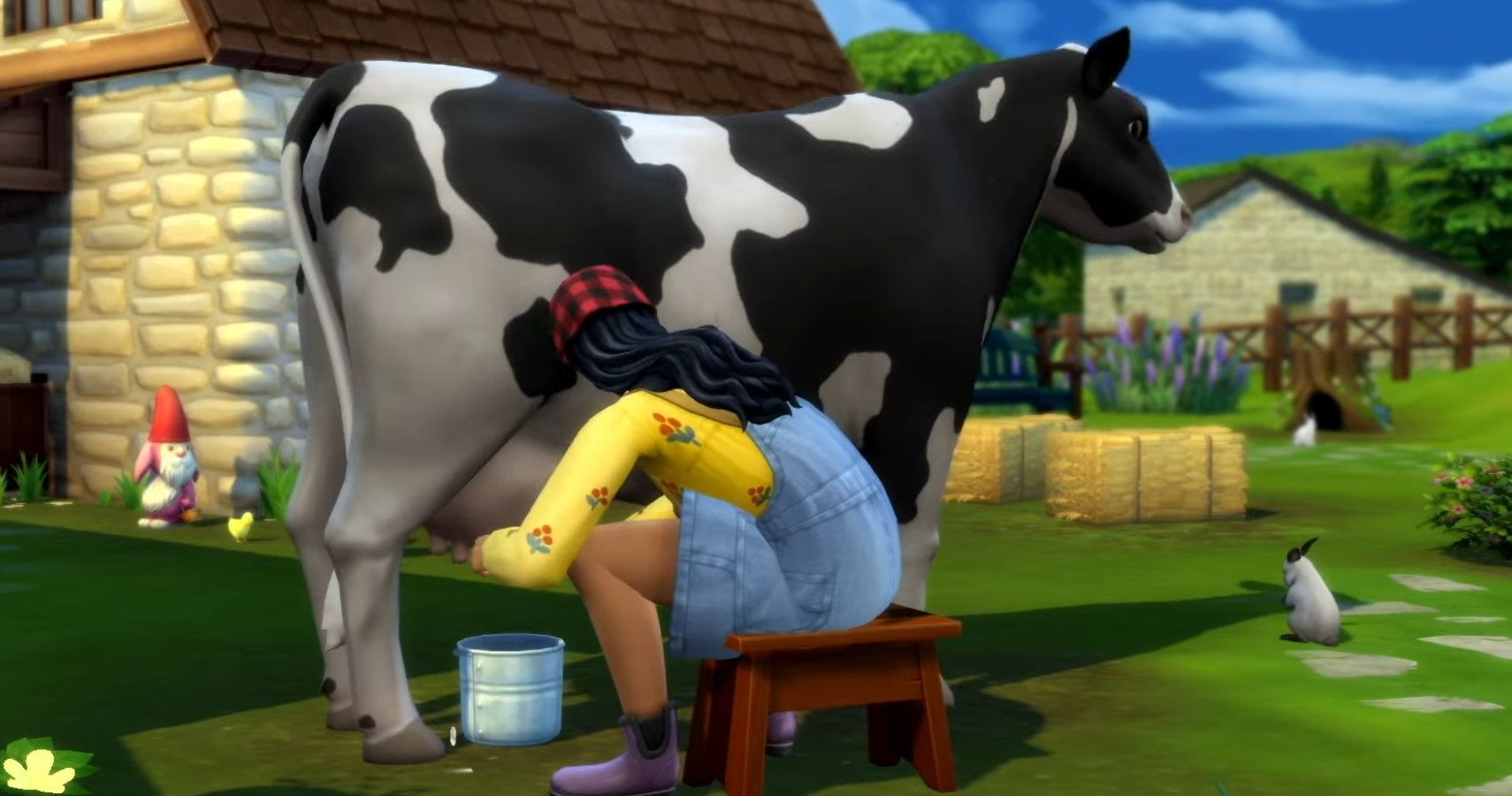 Of course, you can't enter the fair if you don't have any animals or vegetables to show off. Luckily the pack does contain a number of farming elements. The first is the ability to raise animals.
Sims will be able to raise cows, chickens, and llamas, using them to provide milk, eggs, and wool respectively.
14

You Can Befriend Bunnies And Birds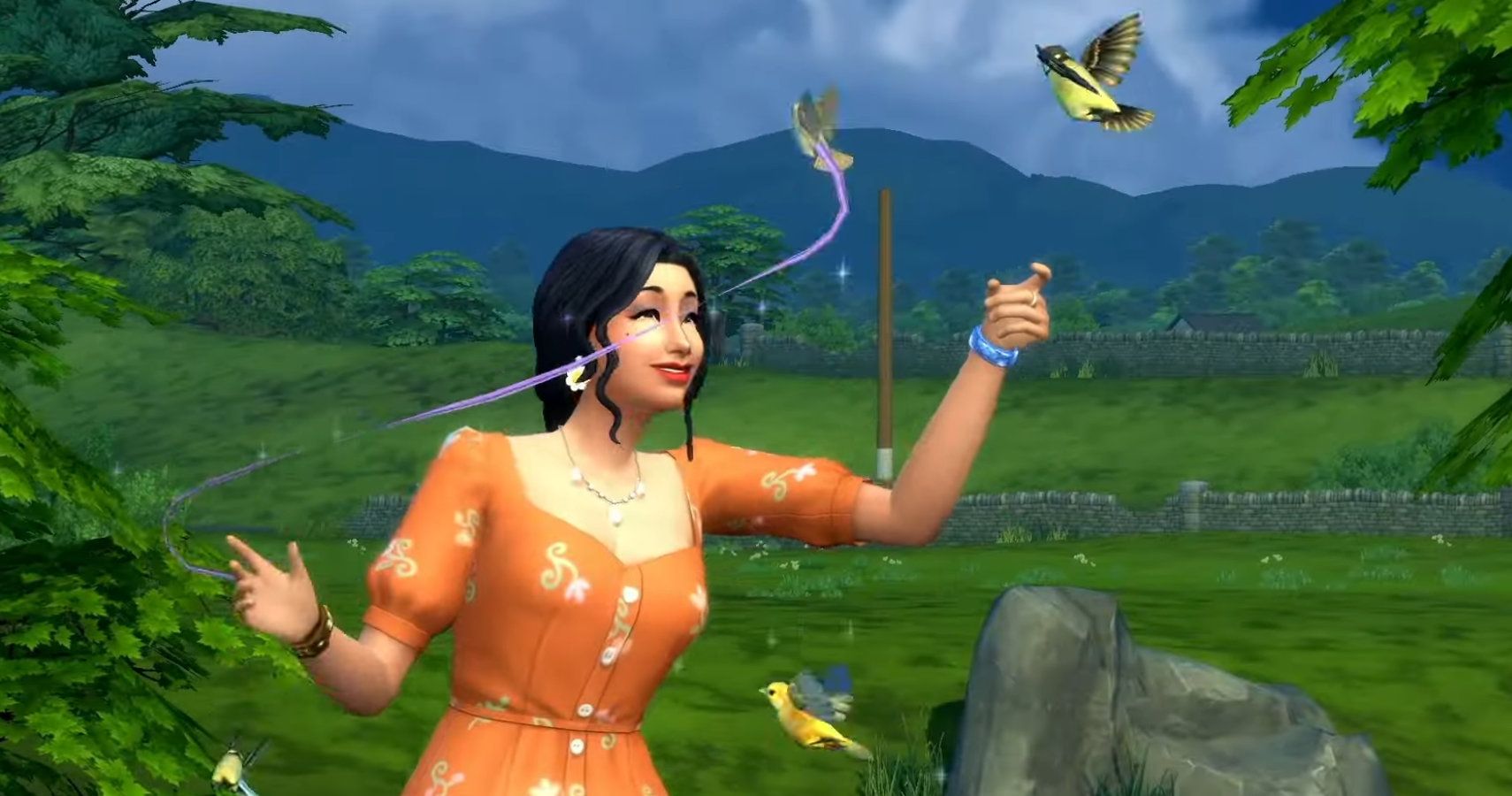 Rabbits and birds are found around the village and Sims can befriend them. It's been confirmed that you cannot keep rabbits as pets, but you can get them to visit frequently.
There is a bunny house that can be placed on your lot to encourage rabbits to visit. You can then build up a relationship with them, presumably in a similar way to their dusty counterparts from Bust The Dust.
13

Animals Will React Differently Depending On Your Interactions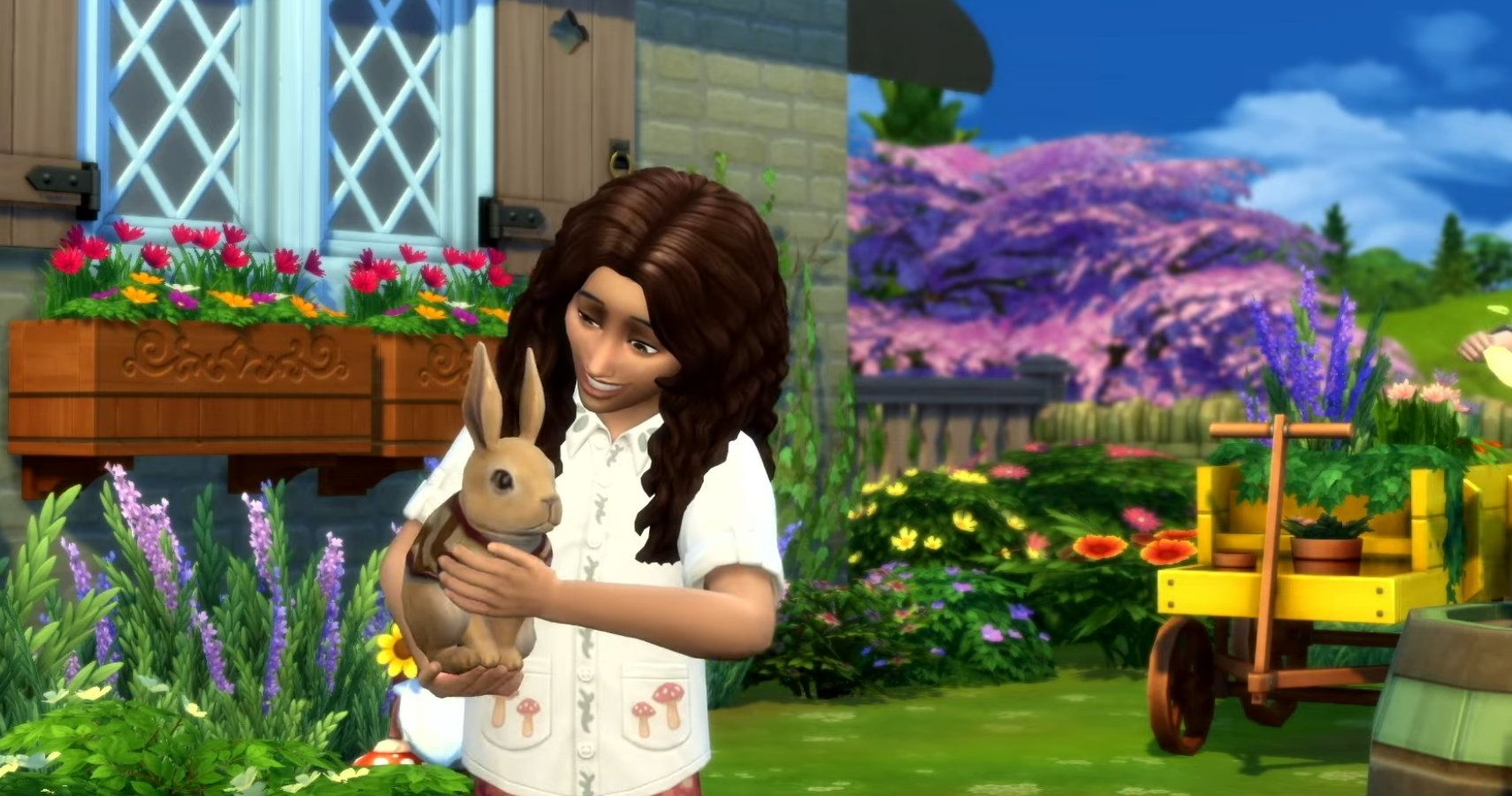 The blog post gives us more details about the animals and specifically how your relationship with them affects how they react. Animals are said to have different moods and like treats, which can be used to gain their favor as well as affect their produce.
Treats can affect milk flavor, llama wool color, and even the appearance of your chickens.  It seems that some of these treats can even be foraged, such as the chocoberry.
12

You Can Live Off The land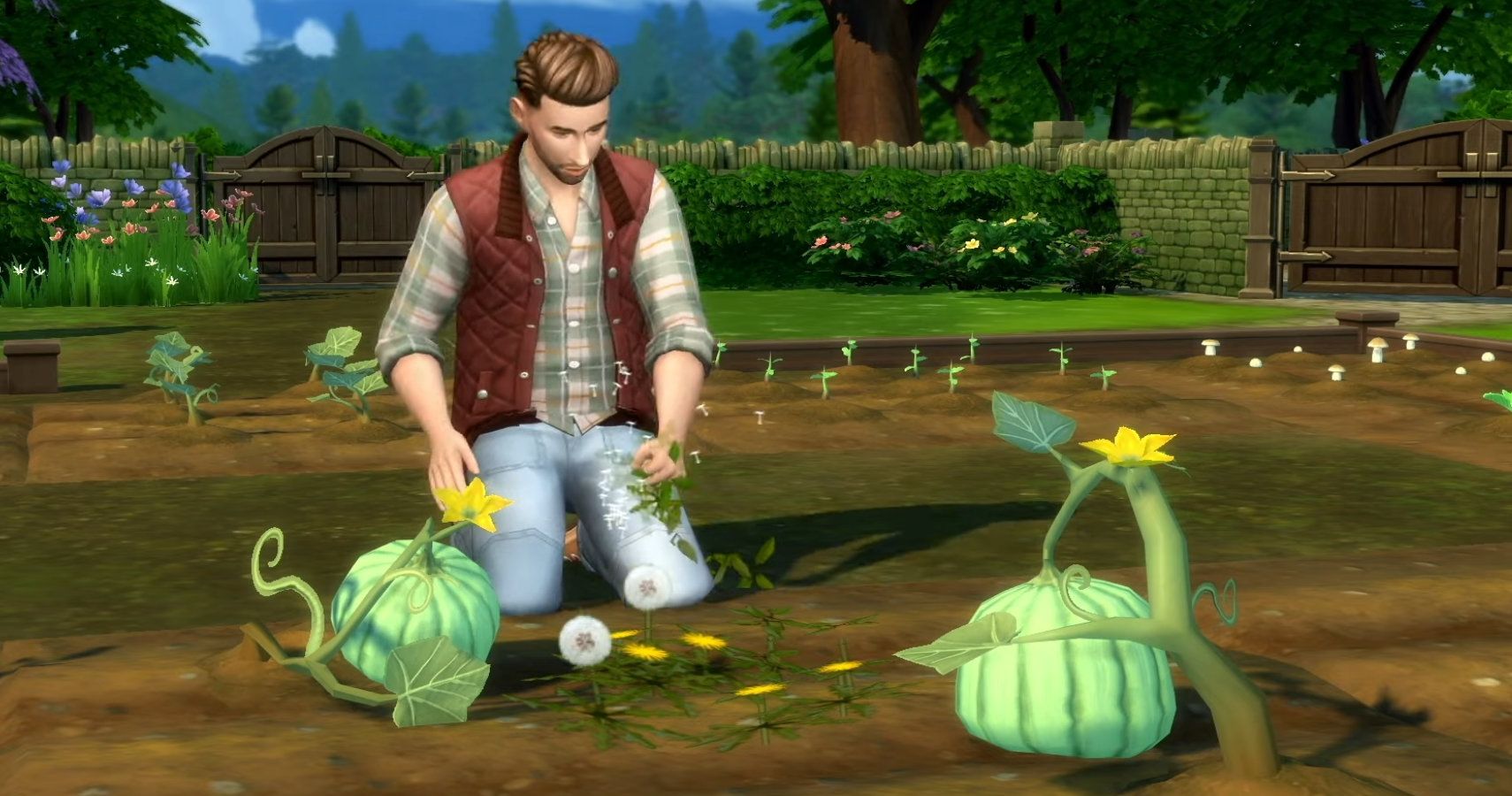 As well as getting closer to the animals you can also get closer to nature by growing or foraging for food. This includes some brand new crops that Romeo says will "function slightly differently than normal gardening plants."
For all of you who wanted farming, this is the closest you'll likely get. Hopefully, we'll find out soon enough how it all links up to the existing gardening skills.
11

You Can Live In A Secluded Cottage By The Waterfall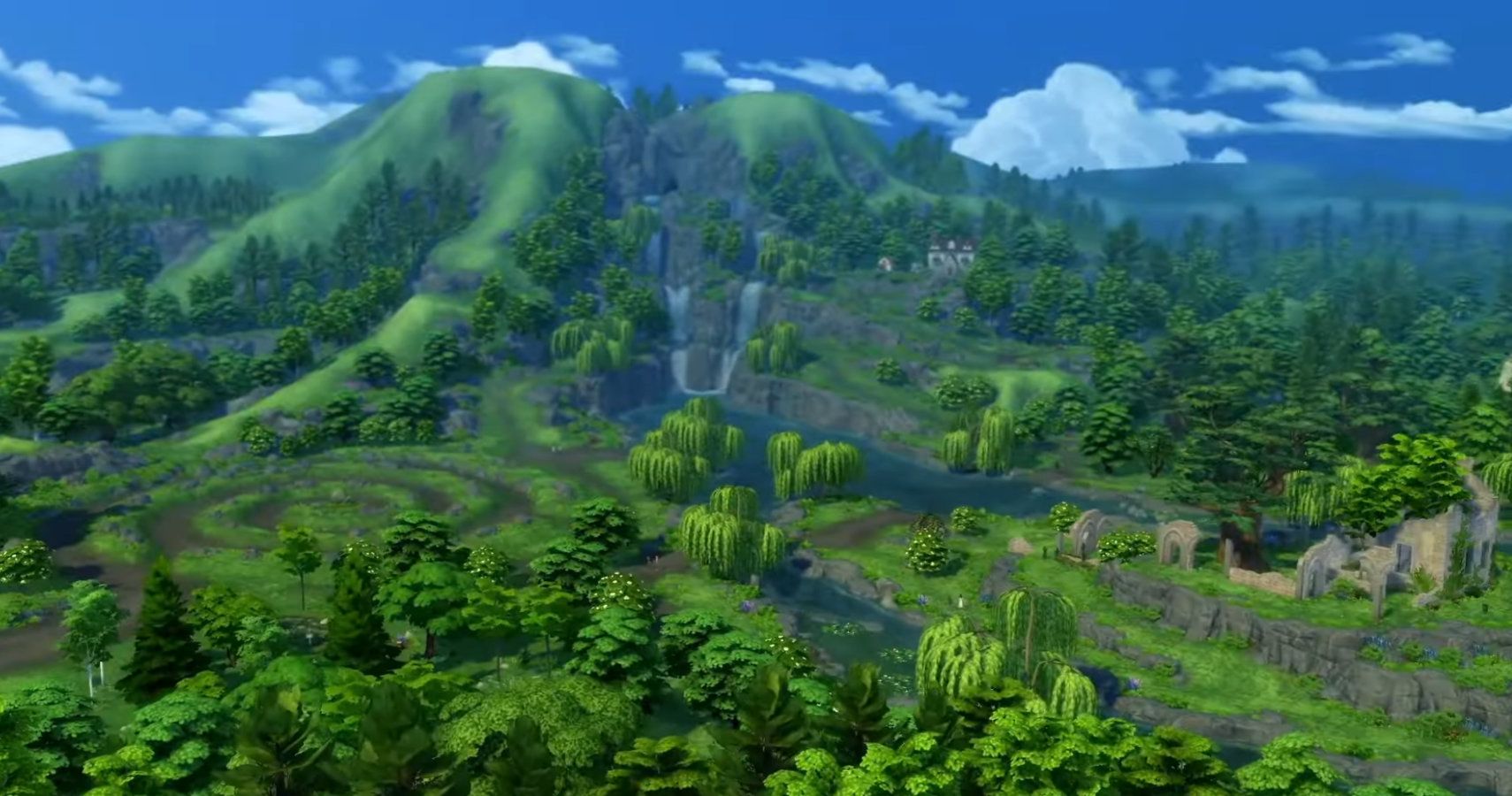 If you really want to go off-grid this isolated cottage we saw in the trailer has been confirmed as a livable lot.
Romeo described it as 'a secluded cottage nestled right at the peak of the waterfall.' Perfect for those who want to truly embrace rural life.
10

The Lots Have Been Built By Simmers
Cottage Living continues the tradition of inviting Simmers to build the lots that appear in the new world at launch. This time around Clare Siobhan, Hey Harrie, Thomas TV, and Devon Bumpkin were on building duty.
So far the lots built by simmers have been exceptional and from what we can see in the trailer this time around we're in for more of the same.
9

There's A New Hobby To Enjoy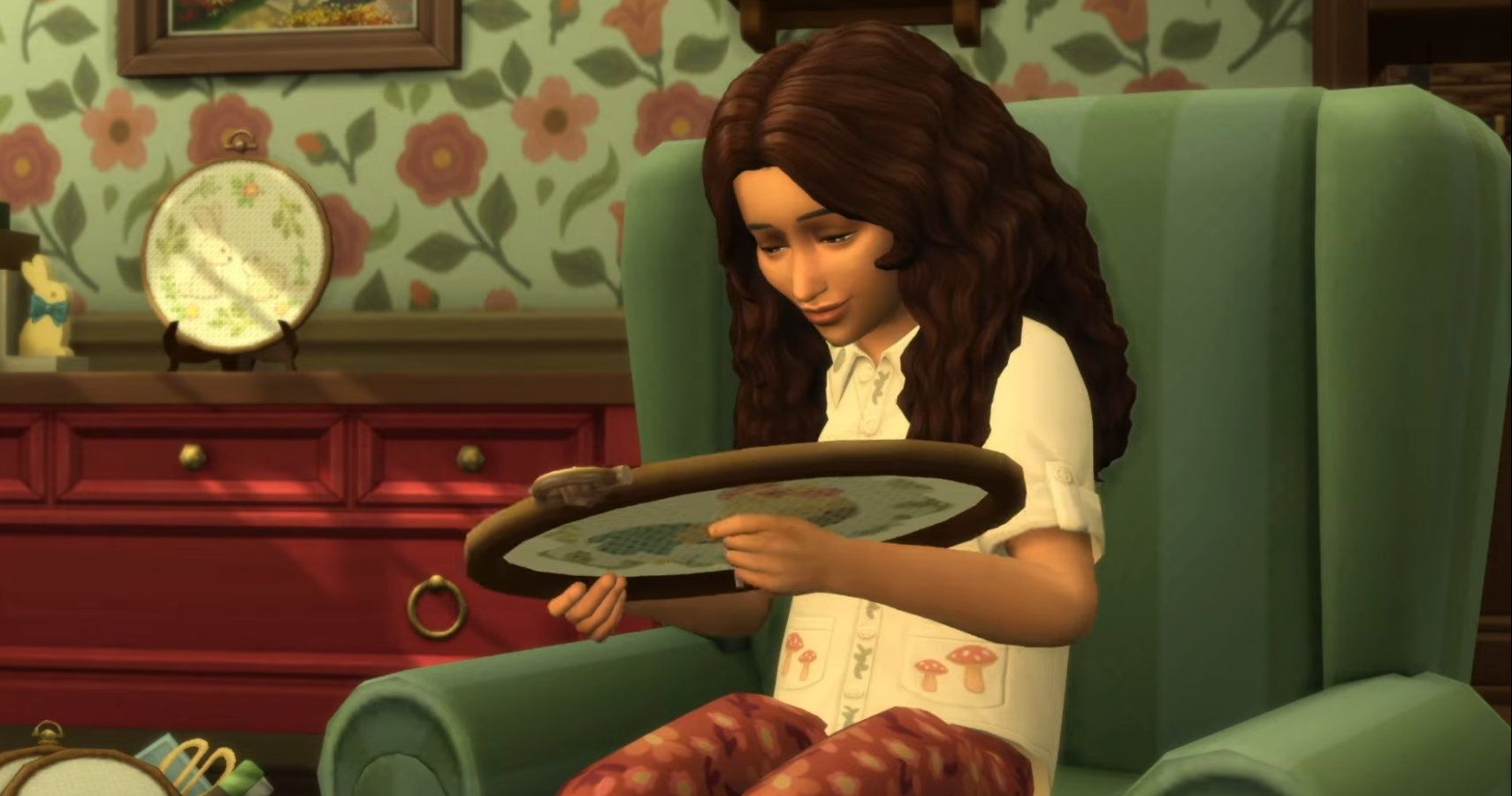 Hobbies are always a welcome addition to the game and Cottage Living is bringing us cross-stitch. This makes sense since it compliments knitting well and once again allows younger sims to join in.
Children are often excluded from new activities so it was great to see them take a more central role in the trailer.
8

You Can Embrace Simple Living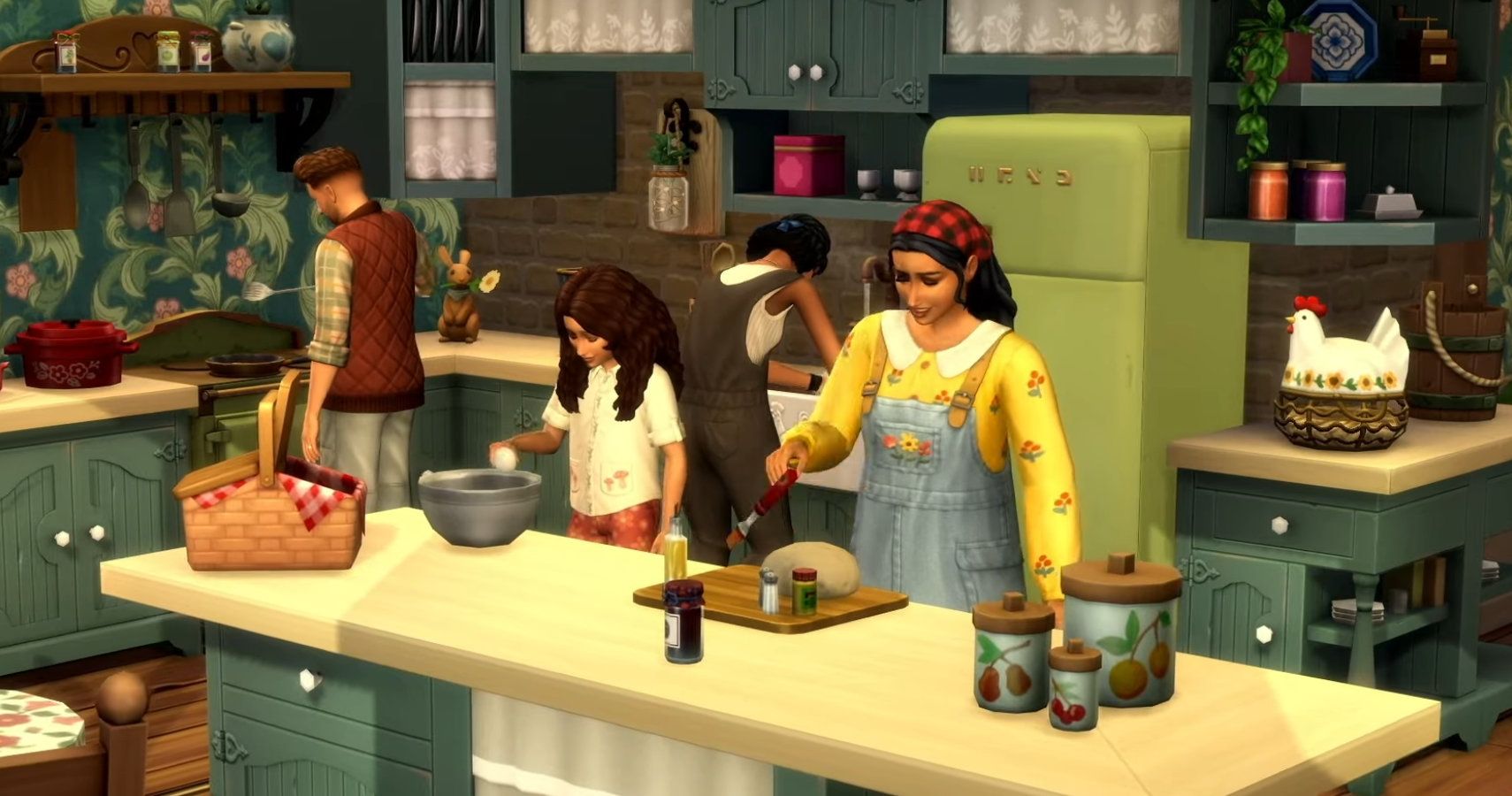 The blog post mentions a "simple living lot challenge" which is said to involve sims being able to cook without spending as many simoleons, but they'll need to plan. Meals will be based on the contents of your inventory.
This will mean growing and foraging for ingredients. However, there is an alternative as the village has a grocery stall, which will also deliver to your door. Use this convenient service to fill the gaps in your fridge and enjoy some home-cooked meals.
7

The Trailer Appears To Be Family Focused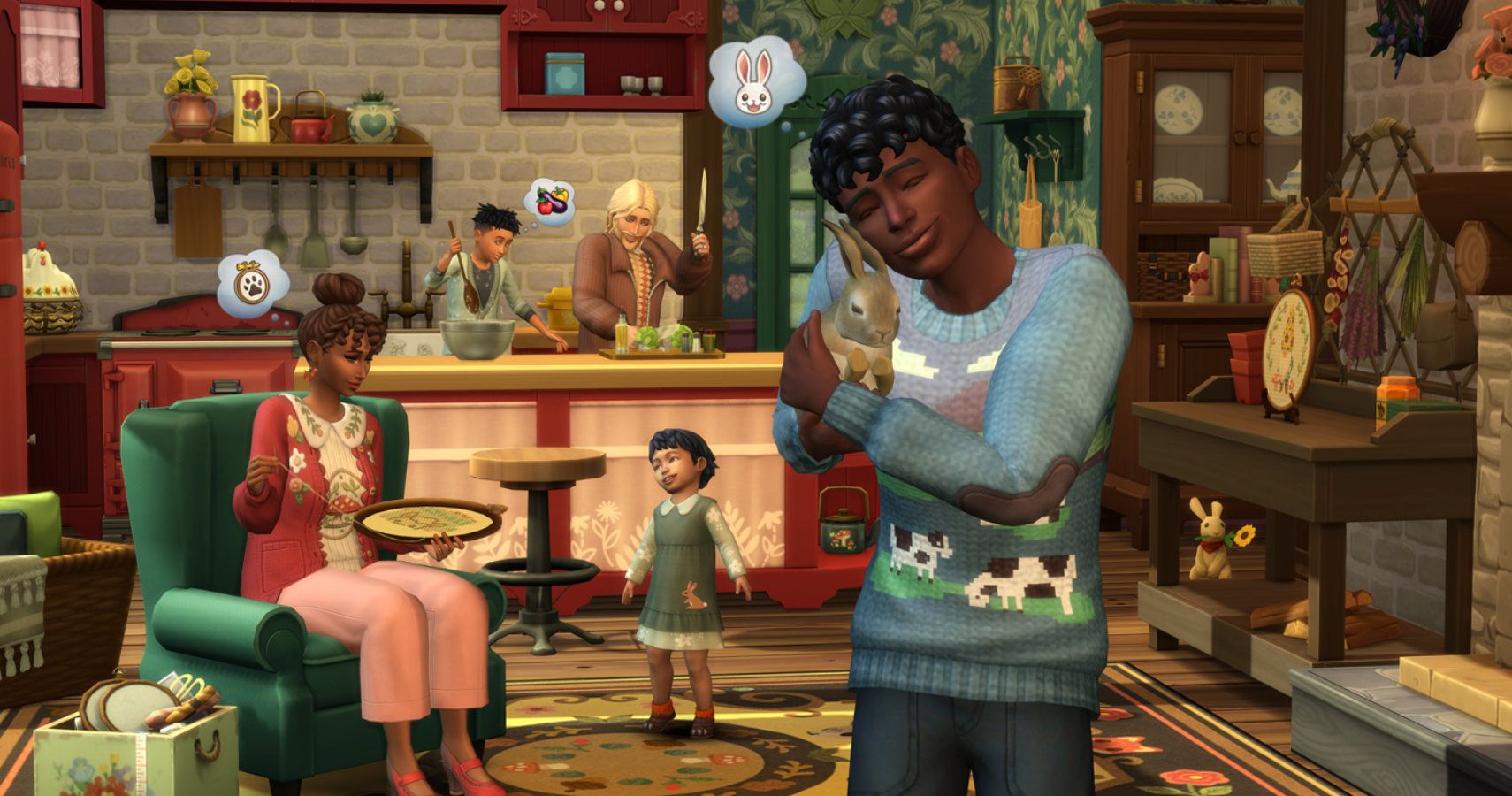 Family gameplay is often neglected but this pack trailer has a heavy emphasis on family. We see children cooking, playing with the animals, cross-stitching, and generally being visible in the trailer.
While we don't know exactly what they'll be able to do the images we've seen so far certainly suggest that the idea of this pack is not just village life but family life.
6

The Crumplebottoms Return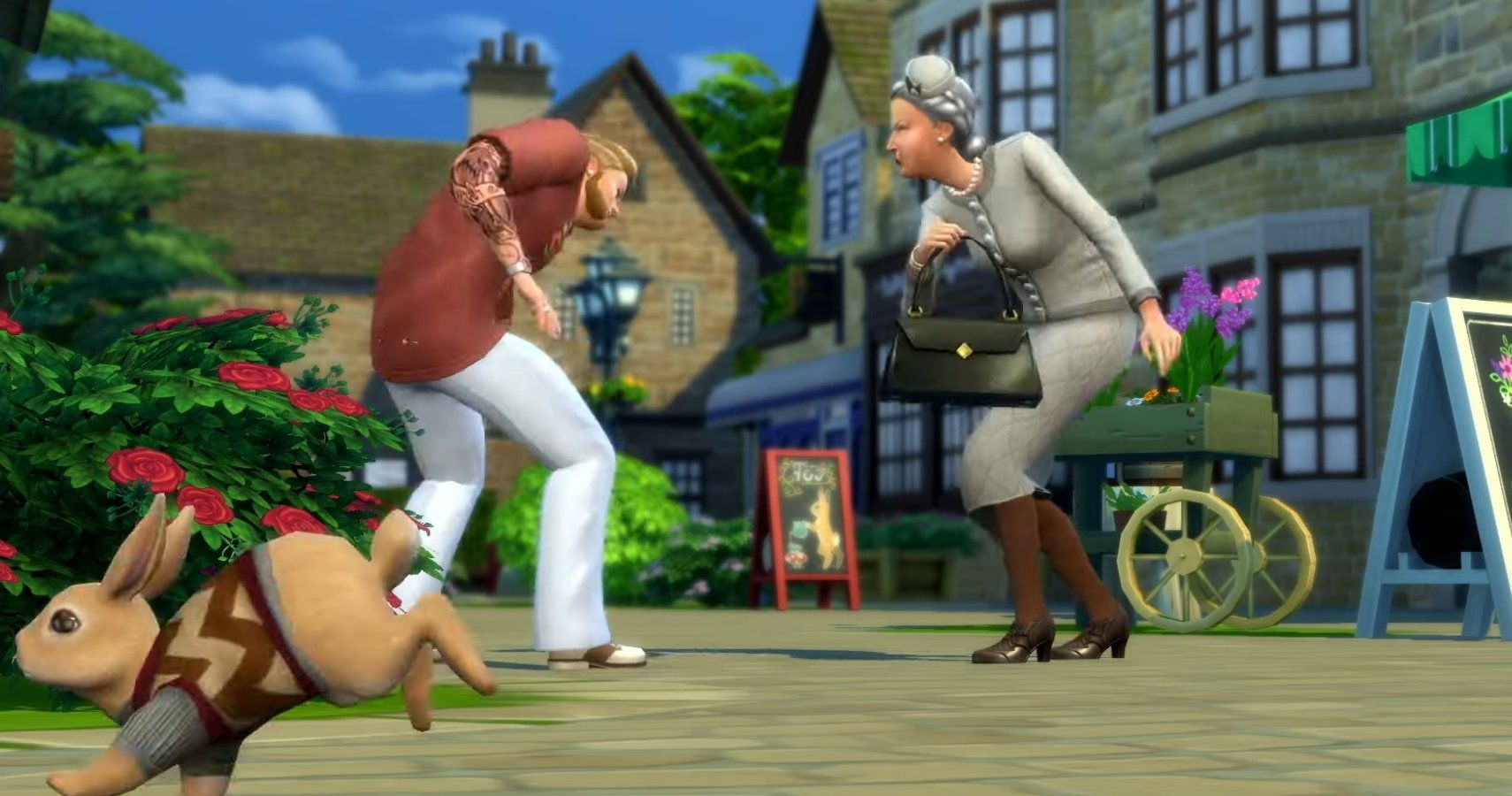 Early promotion for the pack included a postcard from A&A Crumplebottom. Community manager Frost confirmed that this is Agnes and Agatha. While Agnes is well known by Sims lore fans, Agatha is her cousin who lives in Henford-On-Bagley.
The sim in the trailer was confirmed to be Agnes but Agatha can be seen in the background tending to the garden stall she runs in the village.
5

You Can't Swim In Ponds But You Can Enjoy Them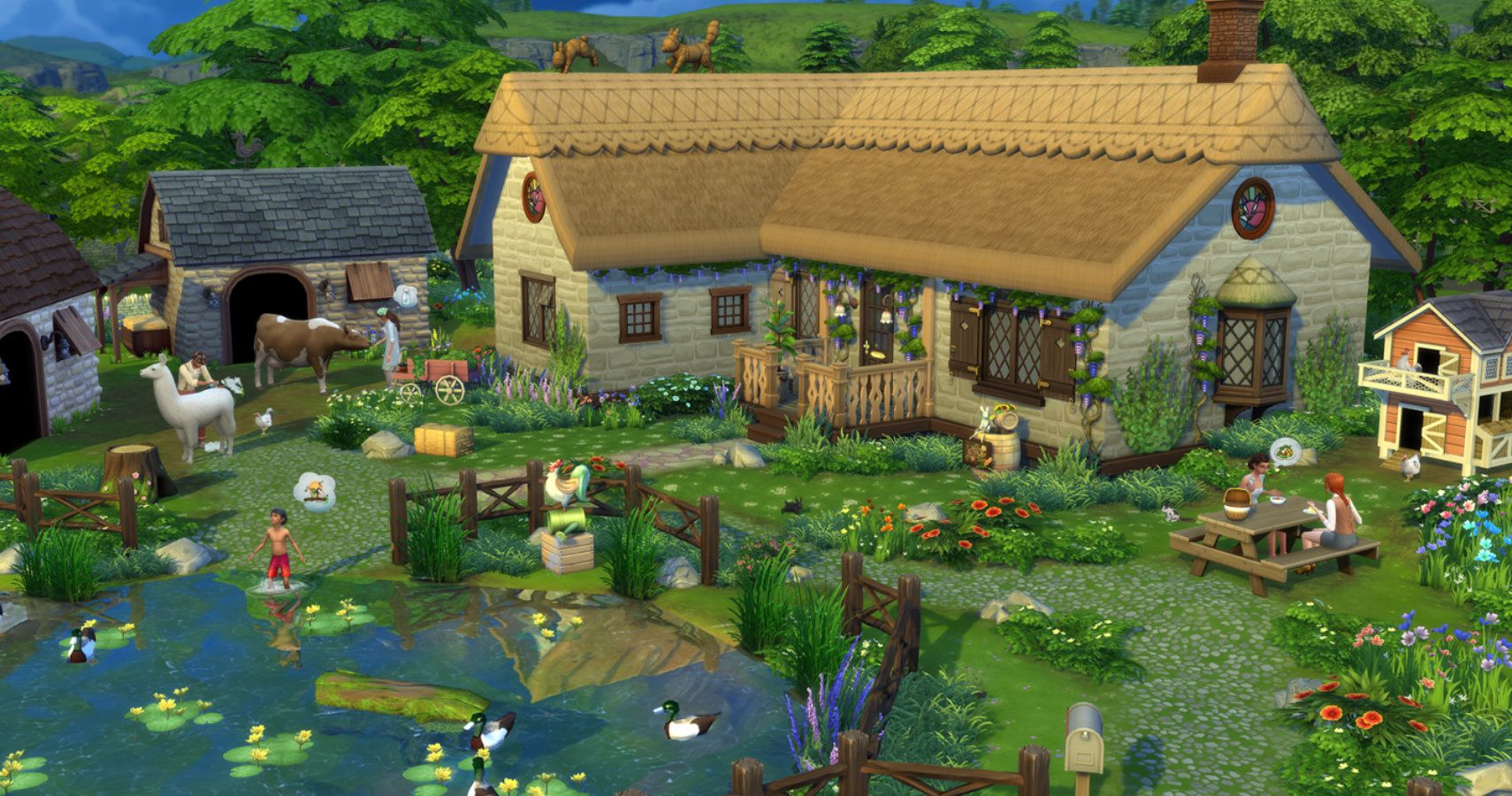 Sims won't be able to swim in ponds, which is probably for the best, but they will still be able to enjoy them. Romeo confirmed that Sims can splash at the edge of ponds and catch fish. You'll also be able to decorate and customize your ponds.
For those who want to swim there is a river in the village that Sims can swim in which is visible in the trailer.
4

There Aren't Any Horses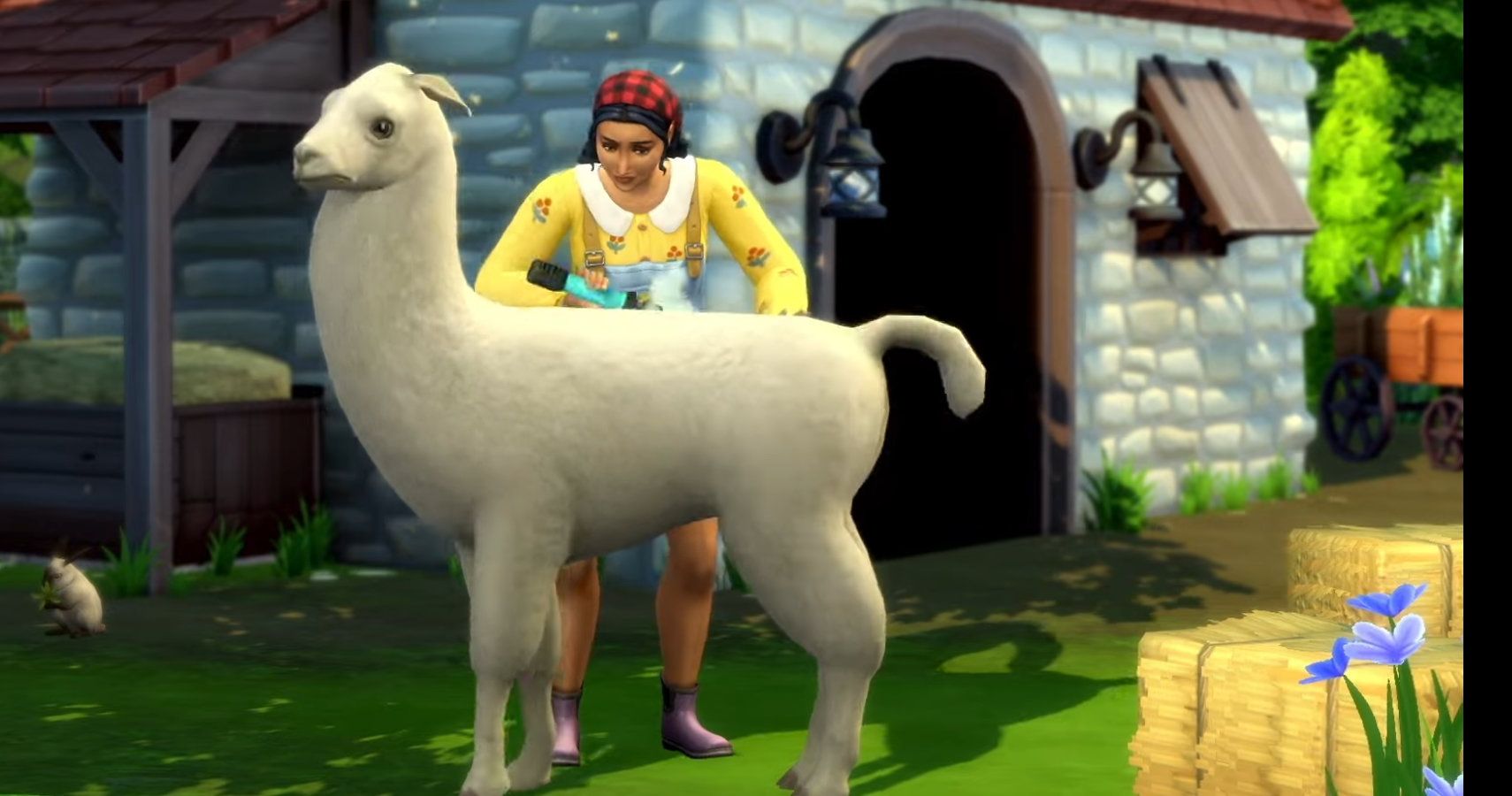 Horses were also addressed in the message about ponds when it was confirmed that while the team has heard the cry for them this isn't the time.
The reason given was that "making horses with the quality and depth of gameplay they deserve is a substantial undertaking." This time around you'll have to console yourself with llamas.
3

Fairies – NOT Confirmed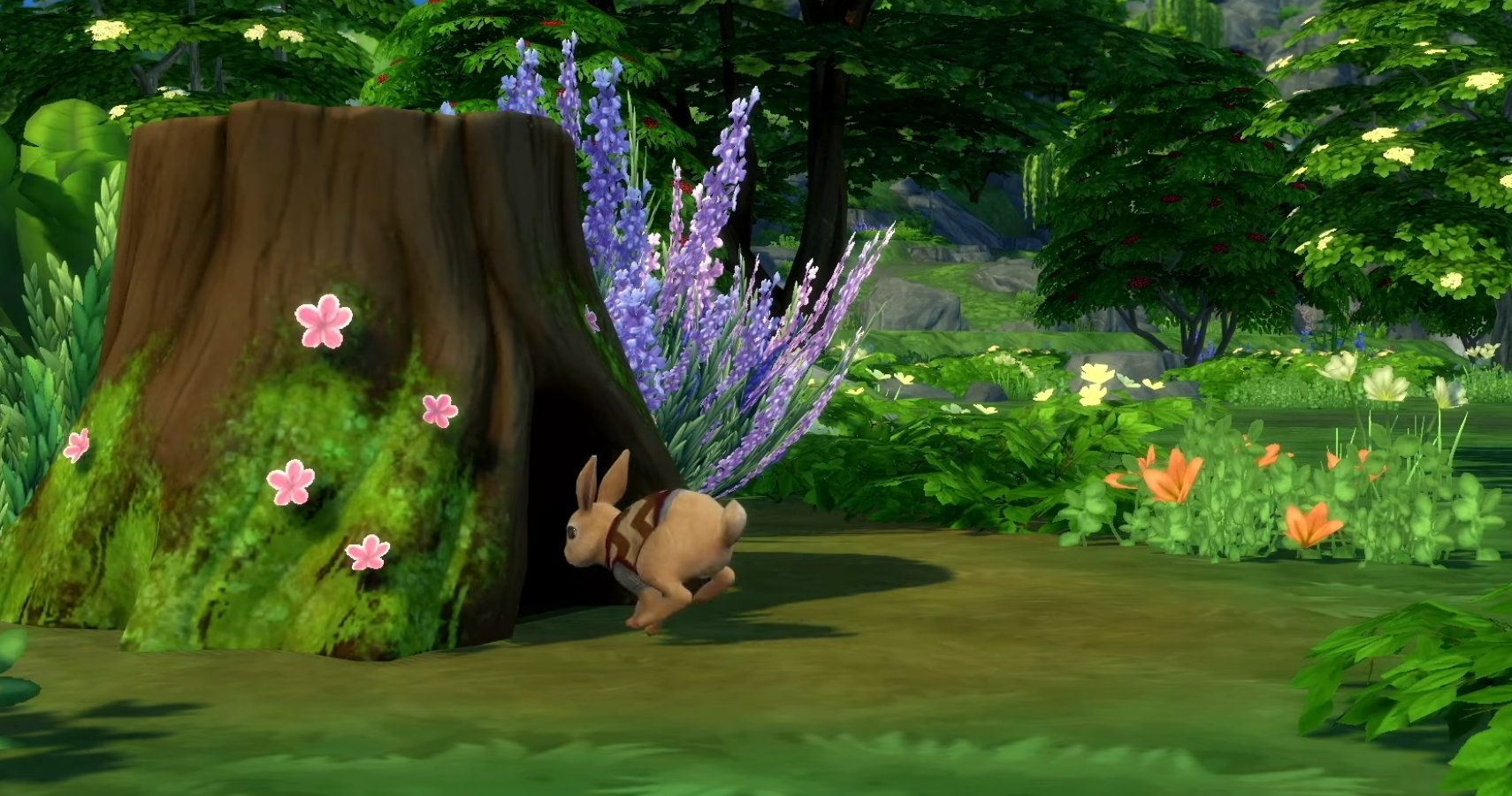 Rumors had begun to circulate that this pack may contain fairies after a few 'hints' spiraled into a large conspiracy theory. While occults have been added to expansions before there aren't any this time around.
Once again this theory was squashed by Romeo who stated that this pack doesn't contain any occults, although apparently, the team hasn't ruled out adding more in the future.
2

There Are New Deaths And WooHoo Spots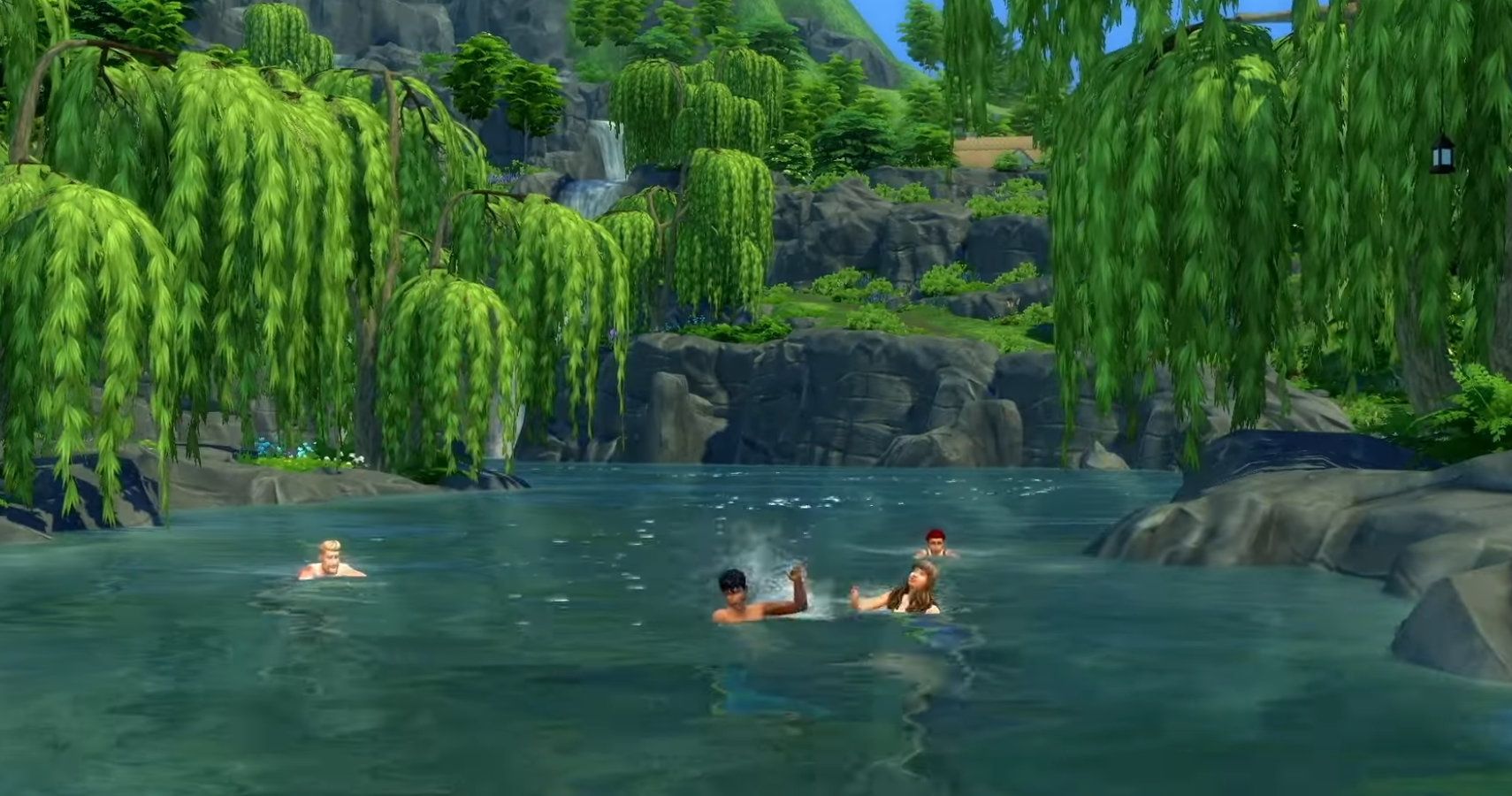 New deaths (plural) and a new woohoo spot have been confirmed. However, at this point, we have no information about what these may be.
The smart money is on woohoo in a haystack but the deaths are more of a mystery. All we've seen that looks lethal so far is Agnes's handbag swing!
1

There Are Bonuses For Buying Early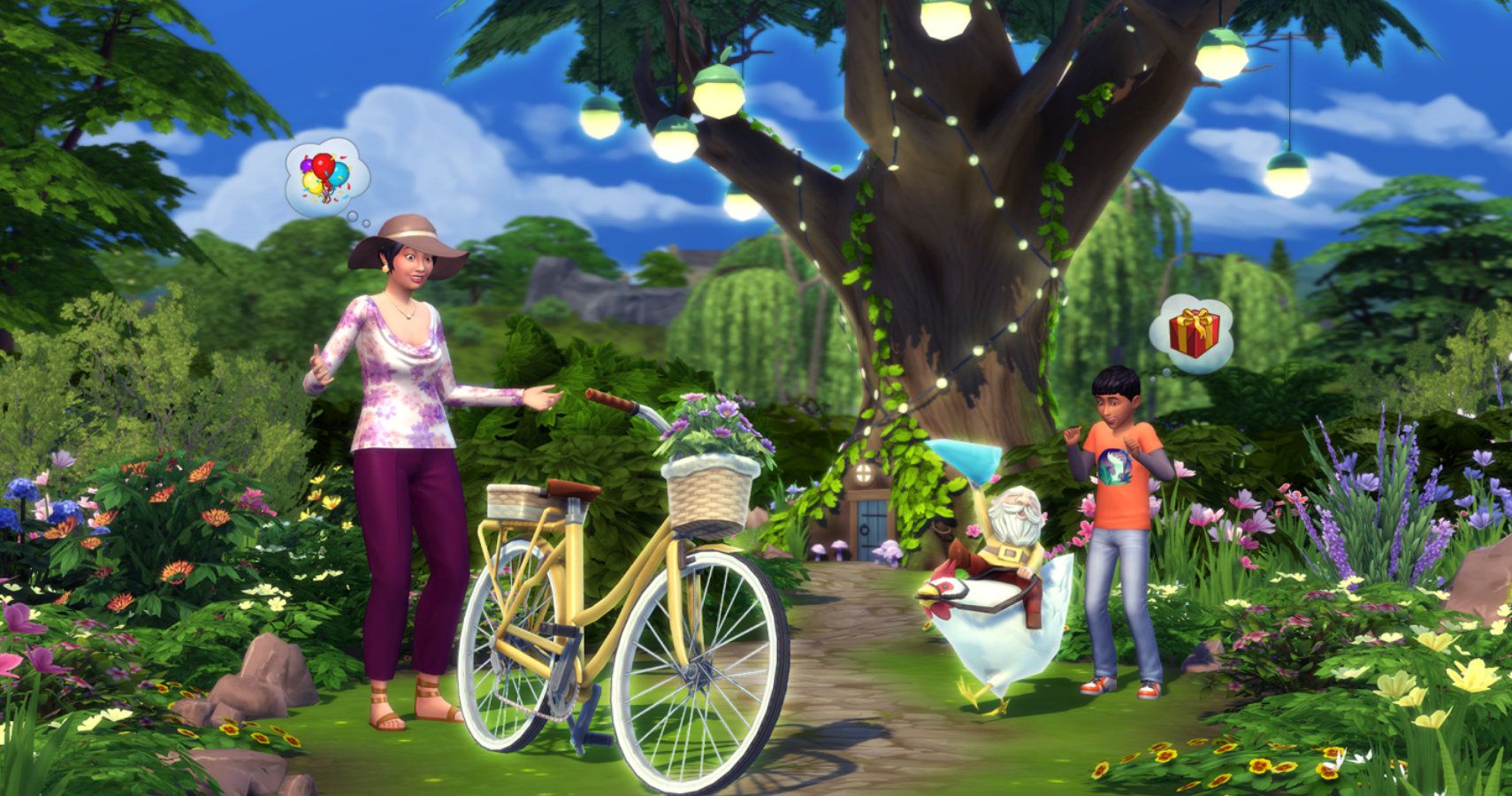 For the first time in The Sims 4, an incentive to buy early is on offer. If you pre-order or purchase the pack before September 2, 2021, you'll receive a rideable scenic commuting bicycle, onward adventurous gnome statue, and Bramblewood's delightful tree.
Source: Read Full Article