Square Enix Asks Players How To Make Babylon's Fall Better
Babylon's Fall is a live-service action RPG from Square Enix and PlatinumGames that hasn't had the best of launches. In fact, it looks to be both a commercial and critical failure.
In our review, our writer Santi Leguiza said the game had "wonky combat mechanics, a below-average narrative, poor graphics and even worse aesthetic choices", awarding it a 1/5. Players too have been unreceptive to Square Enix and PlatinumGames' title, with player counts peaking at 602 on its Steam launch day. As Eurogamer spotted, Square has taken note of the poor reception and has launched a survey in an attempt to find out how the game can be improved in order to "bring everyone an even better game experience".
However, despite the problems with combat, story and the live-service aspects of Babylon's Fall, Square is concerned only with the game's visuals right now. The survey is mostly aimed in this direction, with many queries about the various elements of the game's visual design, from characters to NPCs to enemies, and from locations to equipment to battle effects, UI, and the game's signature "brushwork" art style.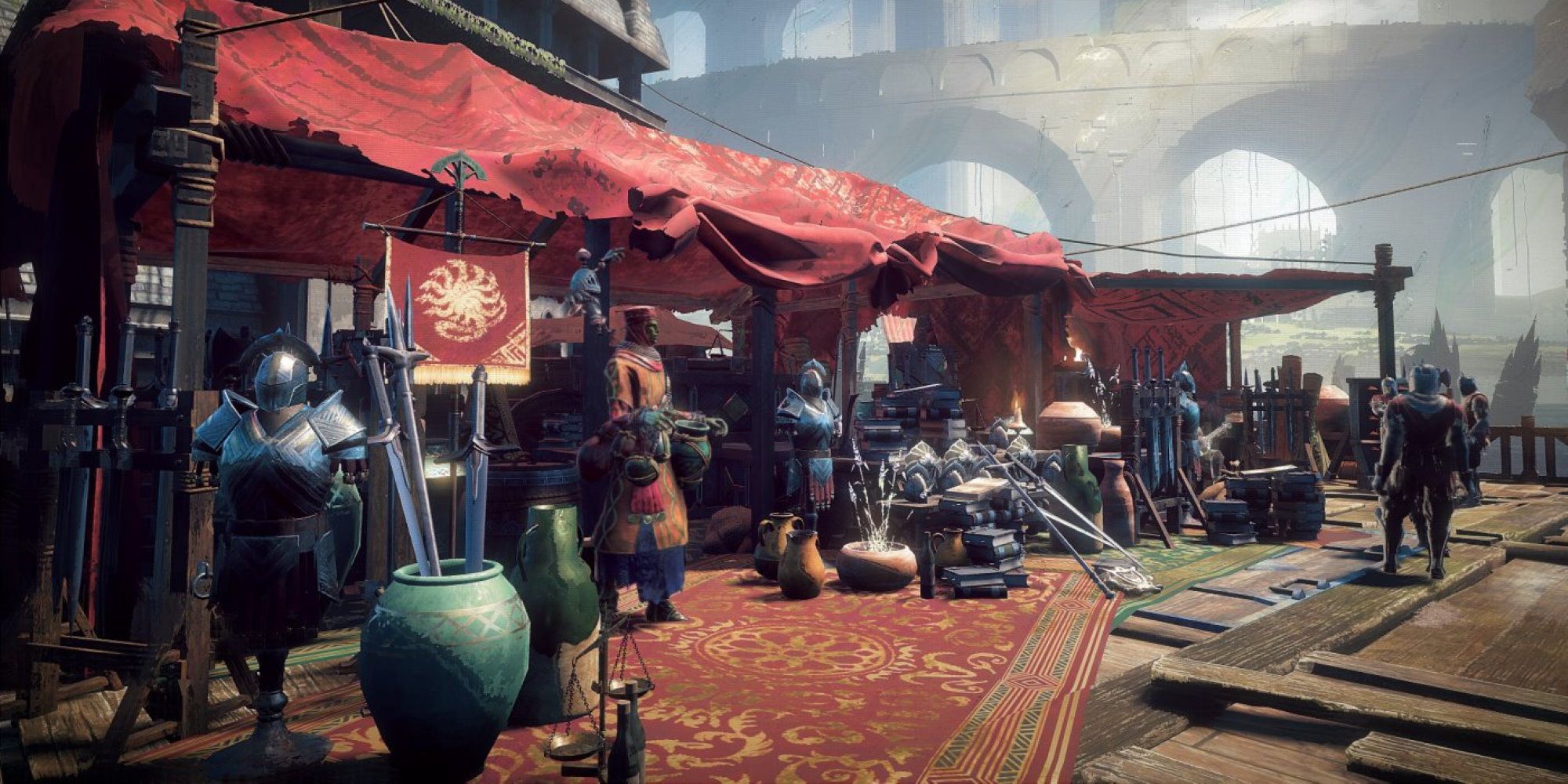 The survey ends by asking which visual element would need to be changed before the participant would consider recommending the game. It is a somewhat hopeful question, but I guess it's Square's way of finding out which aspect of the visuals is in most need of an overhaul to change the game's fortunes. Those interested in sharing their thoughts have until March 18, 3.59pm GMT / 8.59am PT to fill in the survey.
In other news, PlatinumGames confirmed that Babylon's Fall is borrowing assets from Final Fantasy 14, including character equipment and emotes. Producer Yosuke Saito had to address "concerns" that the game borrowed assets, finally confirming that gear and emote data was originally from Final Fantasy 14.
"When I gave my Babylon's Fall presentation at a company meeting, Final Fantasy 14 Producer & Director Naoki Yoshida was also in attendance and offered his help, to which I replied, 'Yes, please!' This is how the plan came to fruition. We then carefully implemented the data while closely coordinating with the Final Fantasy 14 team. By borrowing data, we've been able to implement a much wider variety of gear and emotes in the game than we'd originally planned", Saito said.
Source: Read Full Article