Return To Conwell Springs Again In Kathy Rain: Director's Cut Later This Year
Swedish independent video game developer Clifftop Games and publisher Raw Fury recently announced that the Kathy Rain: Director's Cut will be launching on Steam for Windows, Mac, and Linux this autumn. The award-winning adventure classic now has a live Steam page for all your wishlisting needs.
The original Kathy Rain is still available on Steam and GOG for $14.99, and GOG is also where you'll find the free-to-play demo. If the devs hold to the announced autumn release date for the Director's Cut, there's a chance you'll see one or both games with discounted prices when the Steam Autumn/Black Friday sale hits, which is usually on or near November 24.
ICYMI, Kathy Rain is a point-and-click adventure game originally released by the Clifftop Games and Raw Fury team combo back in May 2016. The game's story takes place in the 1990s, and "tells the story of a strong-willed journalism major who must come to terms with her troubled past as she investigates the mysterious death of her recently departed grandfather." It seems that grandfather, Joseph Rain, was searching for something one night many years ago, when Kathy was just a child, she triggered some mysterious event that led to him being confined to a wheelchair, and that "turned him into a mere shell of a man."
Upon returning to Conwell Springs for her grandfather's funeral, Kathy stumbles on the mysteriousness of his death. In addition, she discovers some other perplexing events in town, such as a young artist's apparent suicide, and what's causing the townsfolk to seemingly go mad. Armed "with her motorcycle, a pack of cigs, and a notepad," the journalism major begins to investigate these events in order to discover the truth about each and what connections they may share.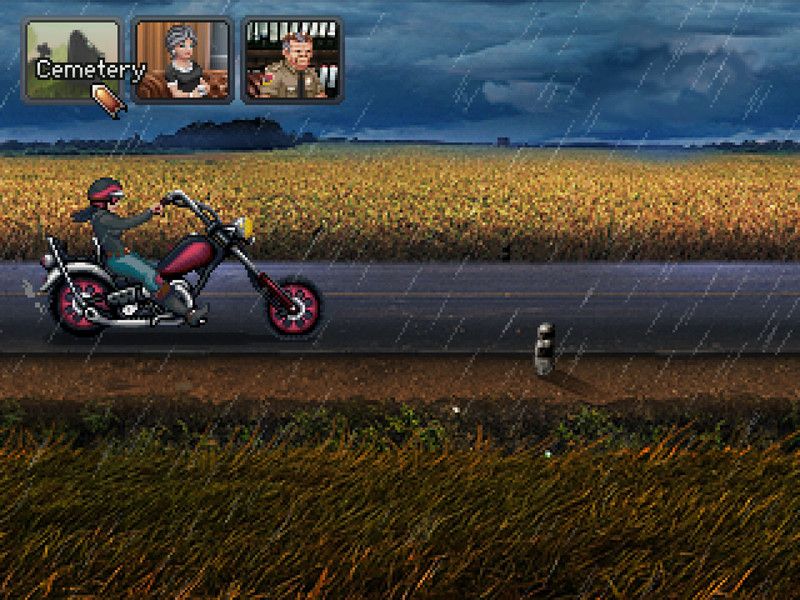 Clifftop Games states in the press release that the Kathy Rains: Director's Cut will add new content and more atmosphere to the unforgettable mystery adventure. Specifically, the game will feature "an extended story with more puzzles to solve and new areas to explore." The dev adds that the improved narrative will contain additional plotlines "and an extended ending which gives new dimension to beloved characters." You'll also be able to personalize Rain's motorcycle (the 'Katmobile') with several unlockable paint jobs, as well as hear a remixed soundtrack with new music for the game's new chapters. The original's 4:3 aspect ratio has been modernized to eliminate the black bars on top and bottom and controller support is also included.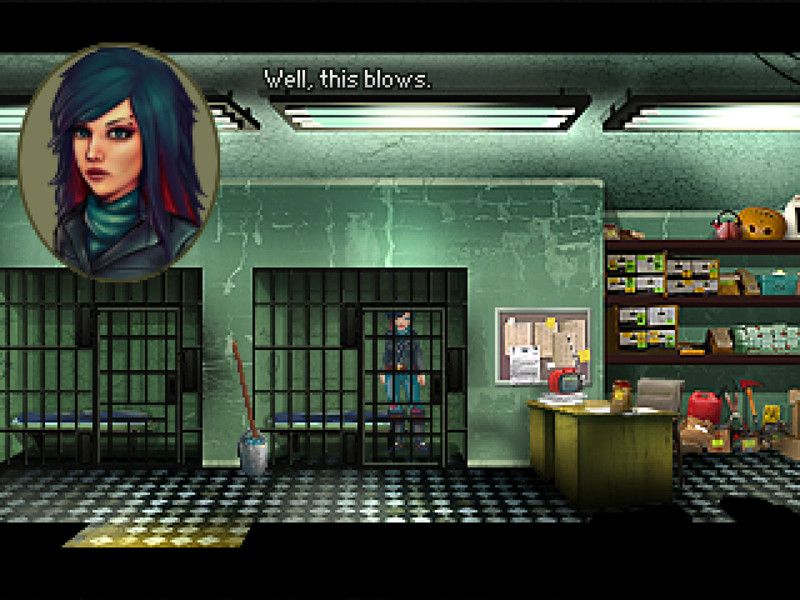 For more info on the Kathy Rains: Director's Cut, vroom over to the official website, Clifftop Games' website, and the devs' Facebook and Twitter channels.
Source: Read Full Article