Pokemon Scarlet & Violet: The Way Home Walkthrough
Quick Links
How To Unlock The Way Home Main Quest
Travel To Area Zero And Research Station #1
Reach Research Station #2
Reach Research Station #3
Reach Research Station #4 And Zero Lab
Final Battle – Vs Koraidon/Miraidon
Pokemon Scarlet & Violet is finally here, bringing both newcomers and veteran trainers to the region of Paldea, a place full of mysteries and adventures for you to experience. You will be able to become a Champion, heal a wounded companion, and help a group of students to clean their names, but the biggest challenge still remains at the bottom of a crater.
After finishing the three main storylines in Pokemon Scarlet & Violet, you will have access to the last chapter in this adventure, called The Way Home. Level up your team, buy as many items as you need, and brace yourself very tight, because here's everything you need to know about it.
How To Unlock The Way Home Main Quest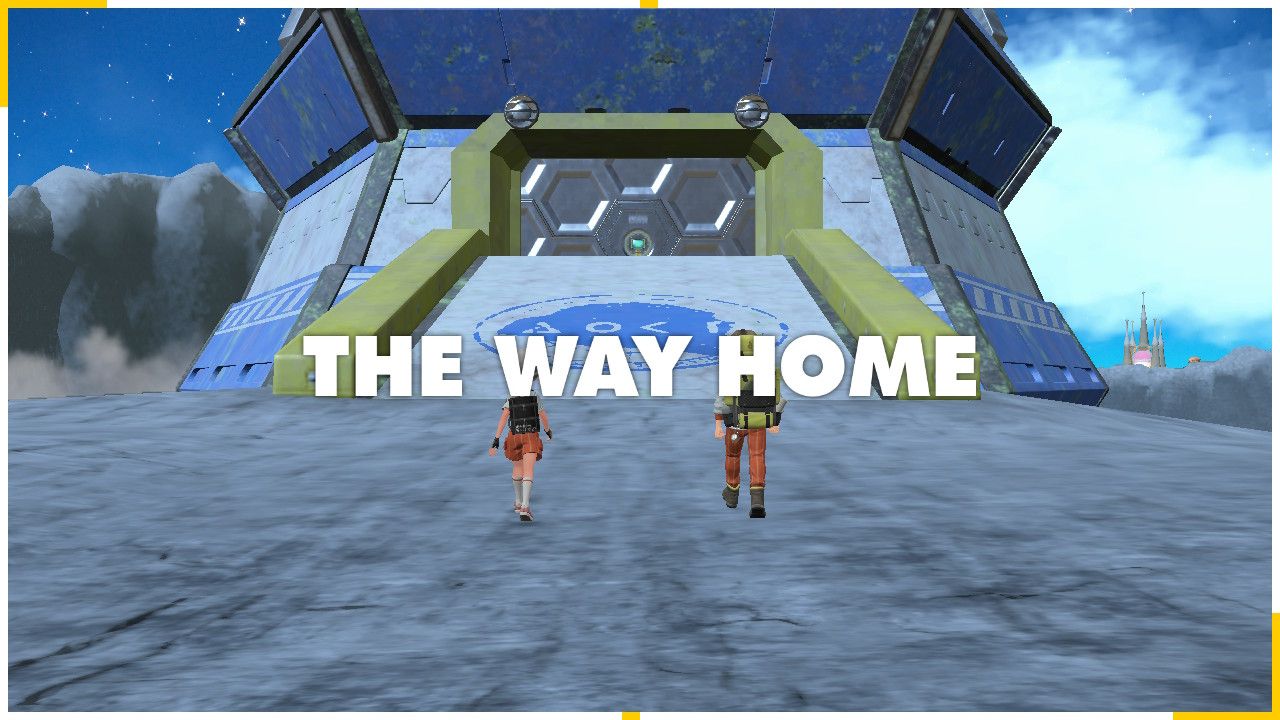 Once you finish both "Victory Road", "Starfall Street", and the Path Of Legends" main quests you will receive a call from Arven, telling you that he contacted Penny and Nemona to travel to Area Zero and figure out once and for all what's going on with Professor Sada/Turo. Go to the gate next to the crater, and a cutscene will play where you will reunite with Arven, and this final chapter will begin.
Travel To Area Zero And Research Station #1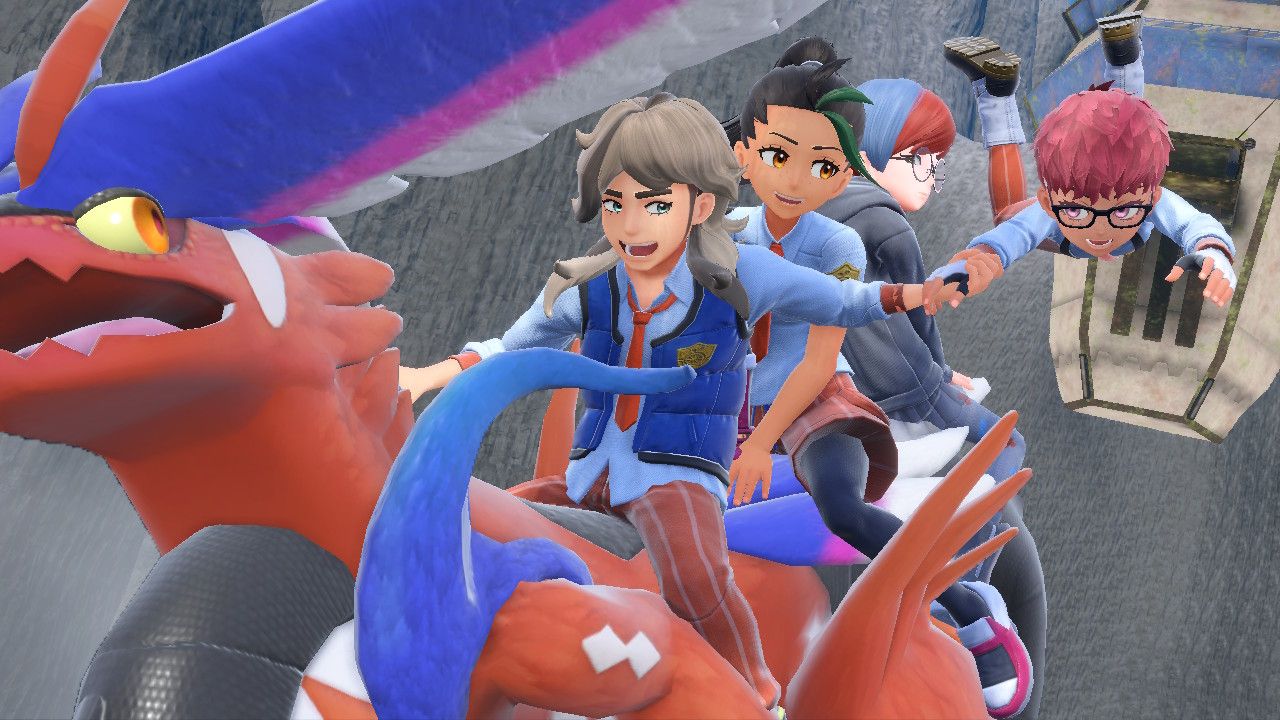 Once you're inside the facility you will meet Nemona and Penny, and with your team assembled everyone will jump onto Koraidon/Miraidon and glide down the crater that leads to Area Zero. Once you give your first steps into this unnatural area full of powerful pokemon, you will reunite with your friends and proceed to the Research Stations.
Reaching the first one will trigger a short battle against a Glimmora, a Rock/Poison type pokemon that you have already seen during your Champion fight against La Primera, so defeat it as quickly as possible. Enter the Station so a cutscene plays where the Professor contacts you through a speaker, explaining that you need to find three more Stations and turn their locks off, to be able to enter the Zero Lab at the bottom of the crater. So you must go on, with your team at your side.
Reach Research Station #2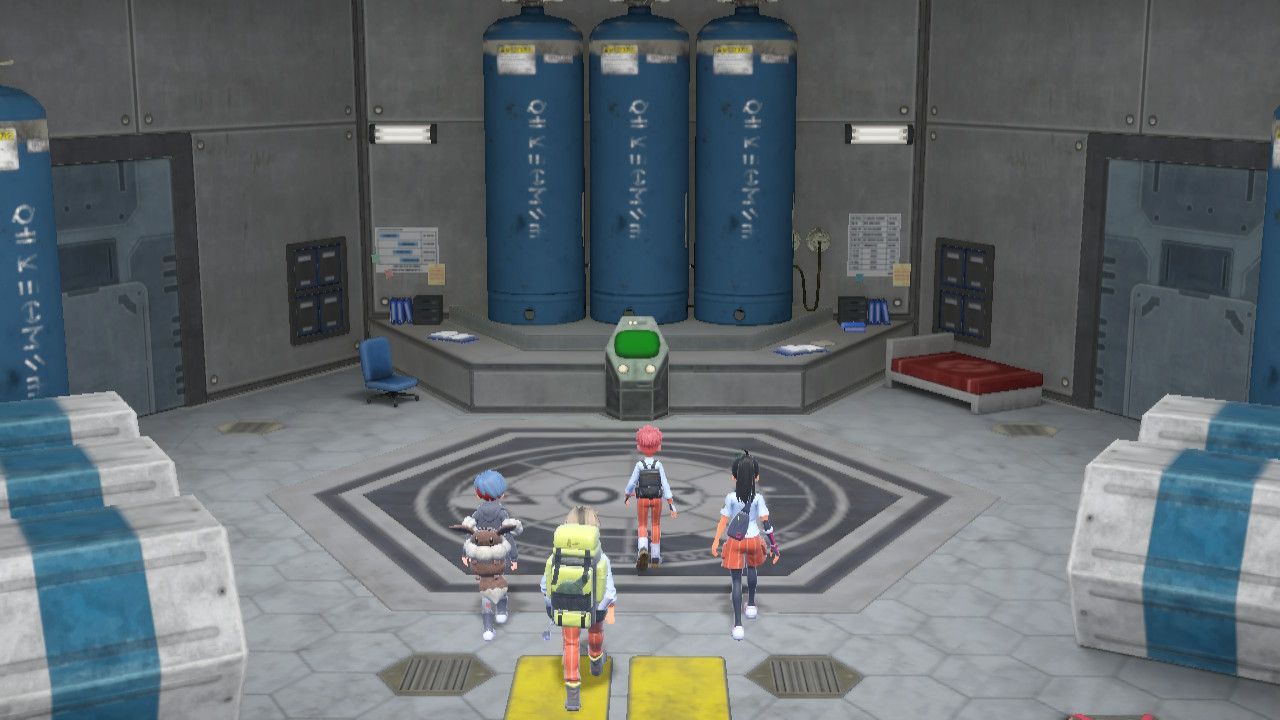 Reaching the second Research Station will trigger a cutscene, and you will be attacked by what seems to be a Jigglypuff or Delibird (depending on your version), but not quite… Defeat this mysterious pokemon and proceed inside the base.
Wild Pokemon
Pokemon

Level

Type

Moves

Scream Tail (Scarlet)

Lv.62

PsychicFairy

Rest
Play Rough
Hyper Voice
Psychic Fangs

Iron Bundle (Violet)

Lv.62

Water/Ice

Ice Beam
Whirlpool
Freeze-Dry
Knock Off
Get inside the second Station where the professor will communicate through the speakers once again, telling you how they developed a time machine capable of bringing pokemon from ancient/future times. But to get more info about it, you need to move on.
Reach Research Station #3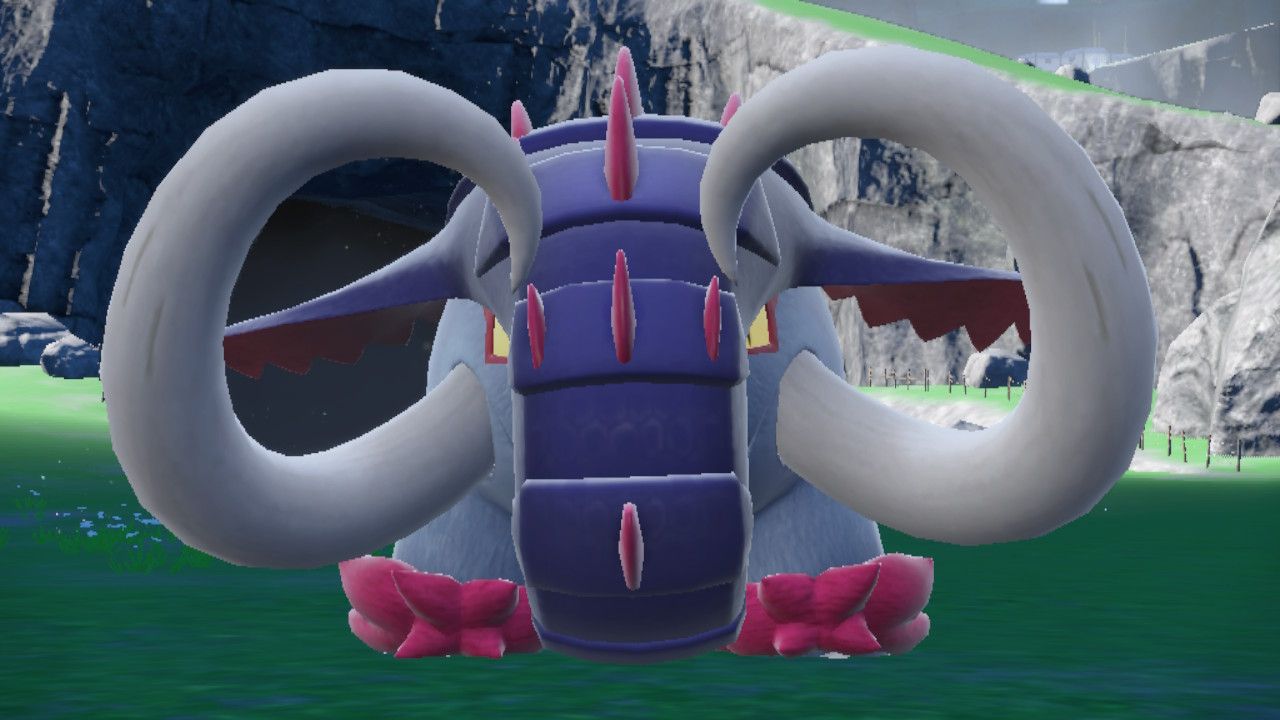 As you get close to the third Station you will be attacked by another strange pokemon, but this time it's a well-known one since we're talking about the Quaking Earth Titan. This pokemon, seemingly related to Donphan, will be different depending on your version of the game and its information goes as follows:
Pokemon

Level

Type

Moves

Great Tusk (Scarlet)

Lv.63

Ground/Fighting

Knock Off
Stomping Tantrum
Brick Break
Rapid Spin

Iron Treads (Violet)

Lv.63

Ground/Steel

Knock Off
Stomping Tantrum
Iron Head
Rapid Spin
Defeat this pokemon to gain access to the third Research Station, where you will receive another message from the Professor and you will be able to get more information from the books laying around. Arven will turn off the lock and you will be able to move to the next Station, accessible by entering the tunnel right in front of the current one.
Reach Research Station #4 And Zero Lab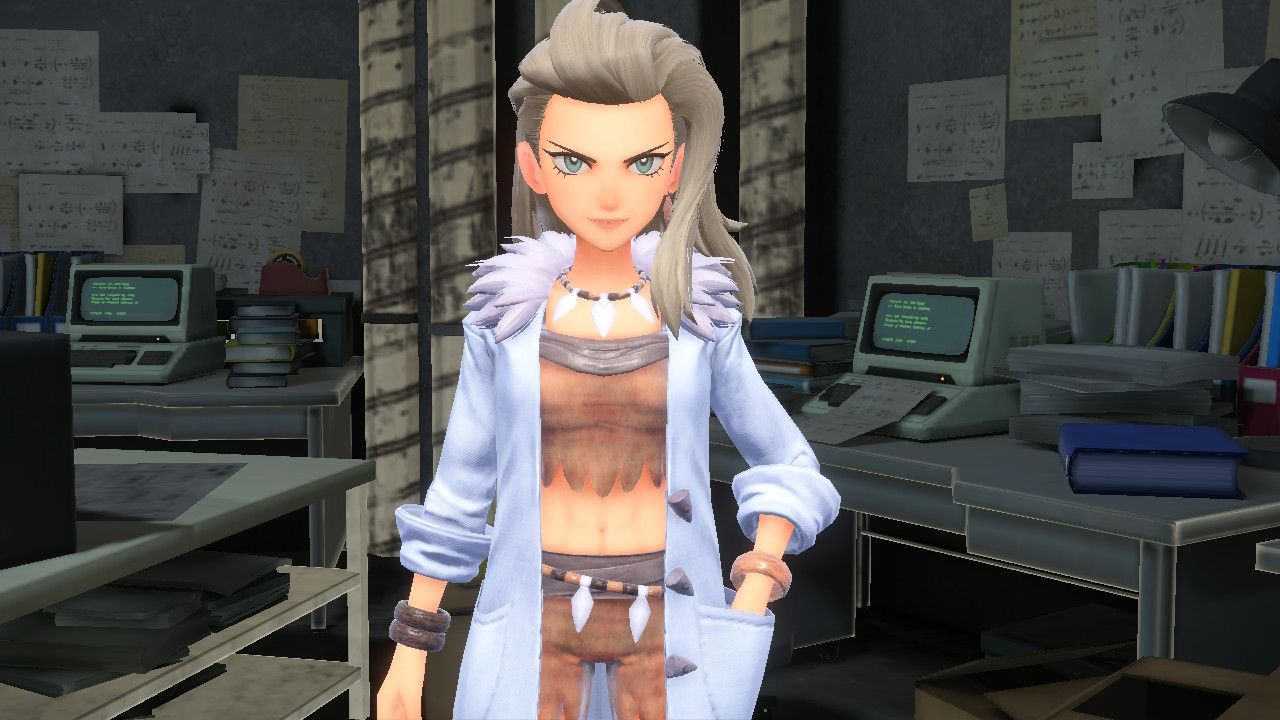 Get inside Research Station #4, and there you will find the partially-collapsed debris and ruins of an unknown disaster. This time, the Professor's odd messages in the speaker will alarm Arven, who suspects things have gone very, very wrong.
Proceed to the Zero Lab, where a myriad of strange pokemon will show up to difficult things. On top of that, a feral Koraidon/Miraidon will also show up and threat your partner Koraidon/Miraidon before heading inside the lab. The list of wild pokemon will vary depending on your version, as follows:
Pokemon Scarlet
Pokemon

Level

Type

Moves

Great Tusk

Lv.64

Ground/Fighting

Stomping Tantrum
Brick Break
Close Combat
Rapid Spin

Brute Bonnet

Lv.64

Grass/Dark

Thrash
Giga Drain
Sucker Punch
Spore

Flutter Mane

Lv.64

Ghost/Fairy

Shadow Ball
Mystical Fire
Power Gem
Psyshock
Pokemon Violet
Pokemon

Level

Type

Moves

Iron Treads

Lv.64

Ground/Steel

Stomping Tantrum
Iron Head
Wild Charge
Rapid Spin

Iron Hands

Lv.64

Fighting/Electric

Seismic Toss
Charge
Wild Charge
Close Combat

Iron Jugulis

Lv.64

Fighting

Crunch
Hyper Voice
Air Slash
Knock off
Defeat these wild strange pokemon, and when the battle seems to be too much for you, your friends prompt you to get inside the Zero Lab while they fend them off.
Once inside, you will finally meet with the Professor, who confesses they're actually a robot driven by an artificial intelligence, and that the real Professor is actually dead following an accident with both the feral and the tamed Koraidon/Miraidon, which happened some time ago in the ruined Research Station. With too many questions and so few answers, you have to follow the AI to the time machine, to destroy it once and for all.
AI Professor Sada/Turo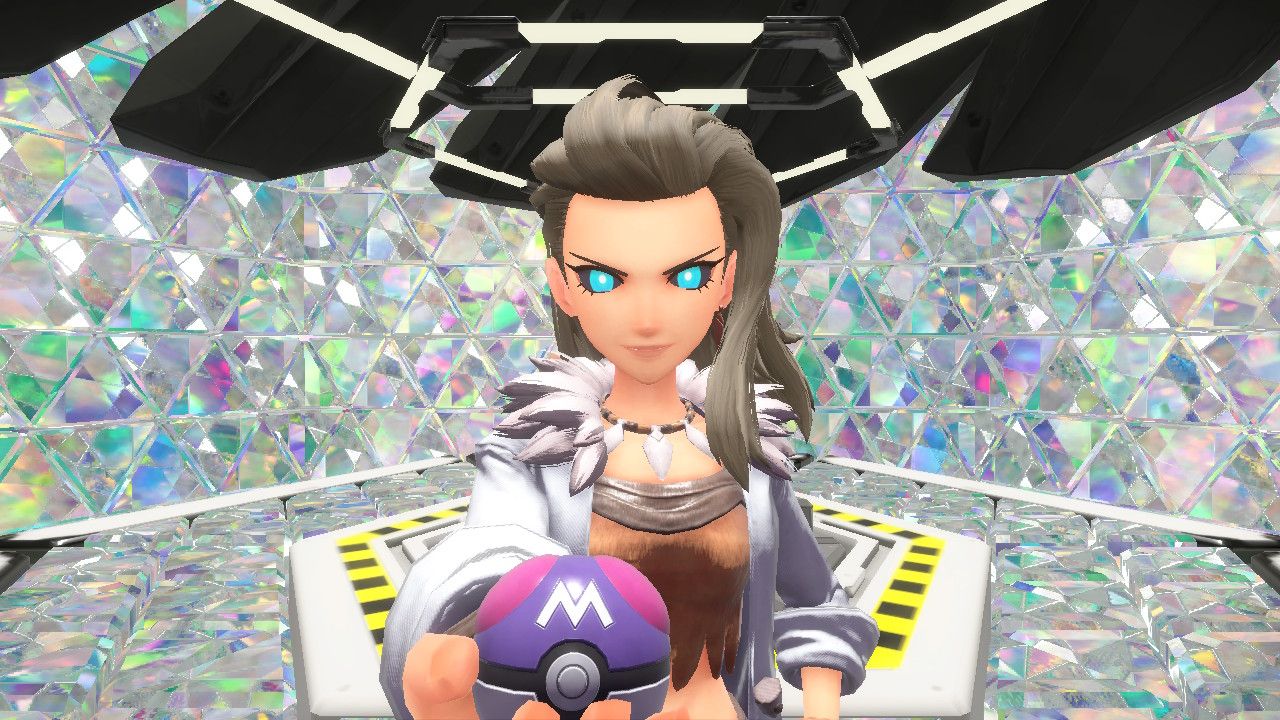 The AI Professor will give you some final words before activating the time machine, and after this one activate its defensive measures, they will be forced to challenge you to a battle. Now, their team will be conformed by only paradox pokemon, but it will differ depending on the game you're playing, so the lists will go as follows:
AI Sada Team (Pokemon Scarlet)
Pokemon

Level

Type

Moves

Slither Wing

Lv.66

Bug/Fighting

Lunge
Leech Life
Low Sweep
Zen Headbutt

Scream Tail

Lv.66

Fairy/Psychic

Play Rough
Drain Punch
Ice Punch
Zen Headbutt

Brute Bonnet

Lv.66

Grass/Dark

Earth Power
Giga Drain
Payback
Sucker Punch

Flutter Mane

Lv.66

Ghost/Fairy

Power Gem
Mystical Fire
Shadow Ball
Thunderbolt

Sandy Shocks

Lv.66

Electric/Ground

Discharge
Earth Power
Flash Cannon
Power Gem

Roaring Moon

Lv.67

Dragon/Dark

Dragon Claw
Night Slash
Stone Edge
Earthquake
AI Turo Team (Pokemon Violet)
Pokemon

Level

Type

Moves

Iron Moth

Lv.66

Fire/Poison

Sludge Wave
Fiery Dance
Discharge
Air Slash

Iron Bundle

Lv.66

Ice/Water

Drill Peck
Water Pulse
Freeze-Dry
Snowscape

Iron Hands

Lv.66

Fighting/Electric

Thunder Punch
Drain Punch
Iron Head
Fake Out

Iron Jugulis

Lv.66

Dark/Flying

Air Slash
Dark Pulse
Flamethrower
Flash Cannon

Iron Thorns

Lv.66

Rock/Electric

Thunder Punch
Brick Break
Stone Edge
Earthquake

Iron Valiant

Lv.67

Fairy/Fighting

Psycho Cut
Brick Break
Spirit Break
Poison Jab
Defeating the AI will trigger a cutscene and your friends will join you to celebrate. But while Arven's grim reunion with the AI Professor it's a bittersweet one for obvious reasons, things are far from over.
Final Battle – Vs Koraidon/Miraidon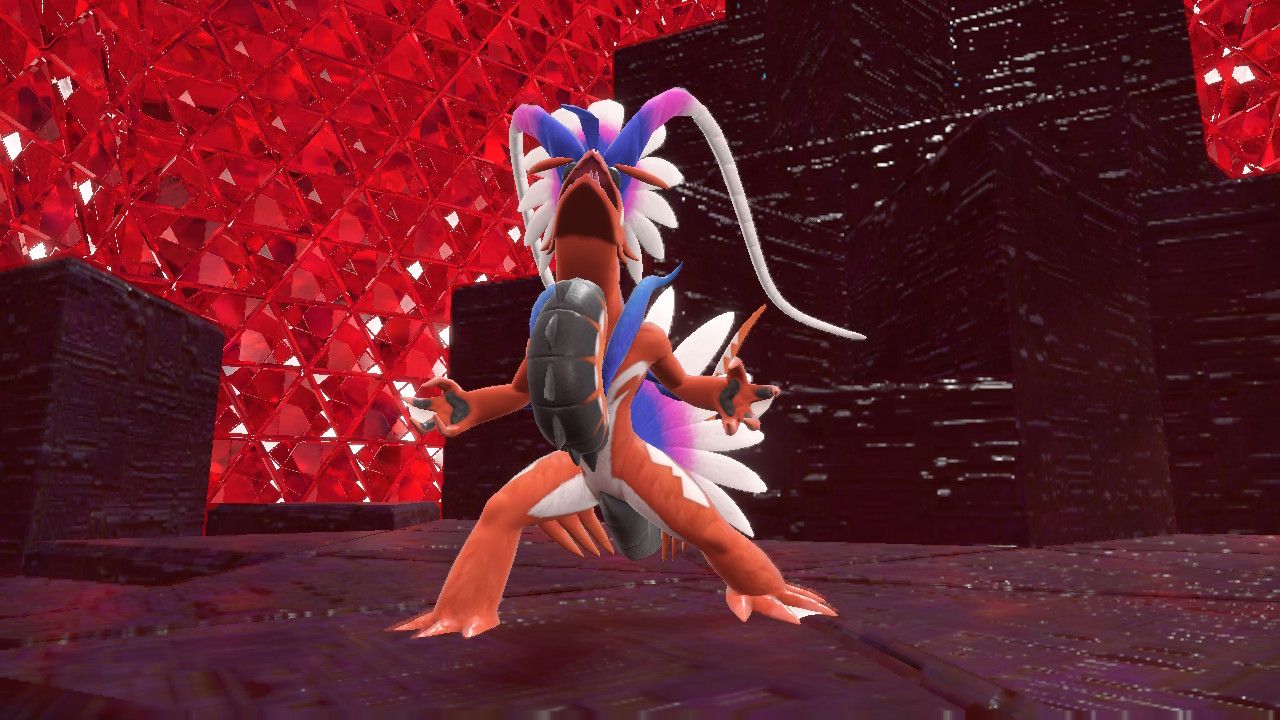 The AI Professor will go berserk, locking everyone's pokeballs and sending the feral Koraidon/Miraidon to finish you and your friends. After a few futile attempts to release your party, your only option to fight will be the Koraidon/Miraidon that has been always at your side throughout your adventure, and this fight will be an emotional rollercoaster, so be prepared.
During the fight, pay close attention to the prompts shouted by your friends, since that will give you the cue to withstand a massive attack and survive with 1 HP. After that, it should be easy for you to figure out how to finish the battle by terastallizing your partner and making use of the Tera Blast attack.
Koraidon (Pokemon Scarlet)

Lv.72

Fighting/Dragon

Giga Impact
Bulk Up
Taunt
Flamethrower

Miraidon (Pokemon Violet)

Lv.72

Electric/Dragon

Hyper Beam
Charge
Taunt
Power Gem
After defeating this legendary pokemon, the AI Professor will be absorbed by the Time Machine in the hopes of beginning their own journey, and after an emotional final farewell, you and your friends will continue your journey, knowing that there are still a lot of mysteries and wonders in the world of Pokemon.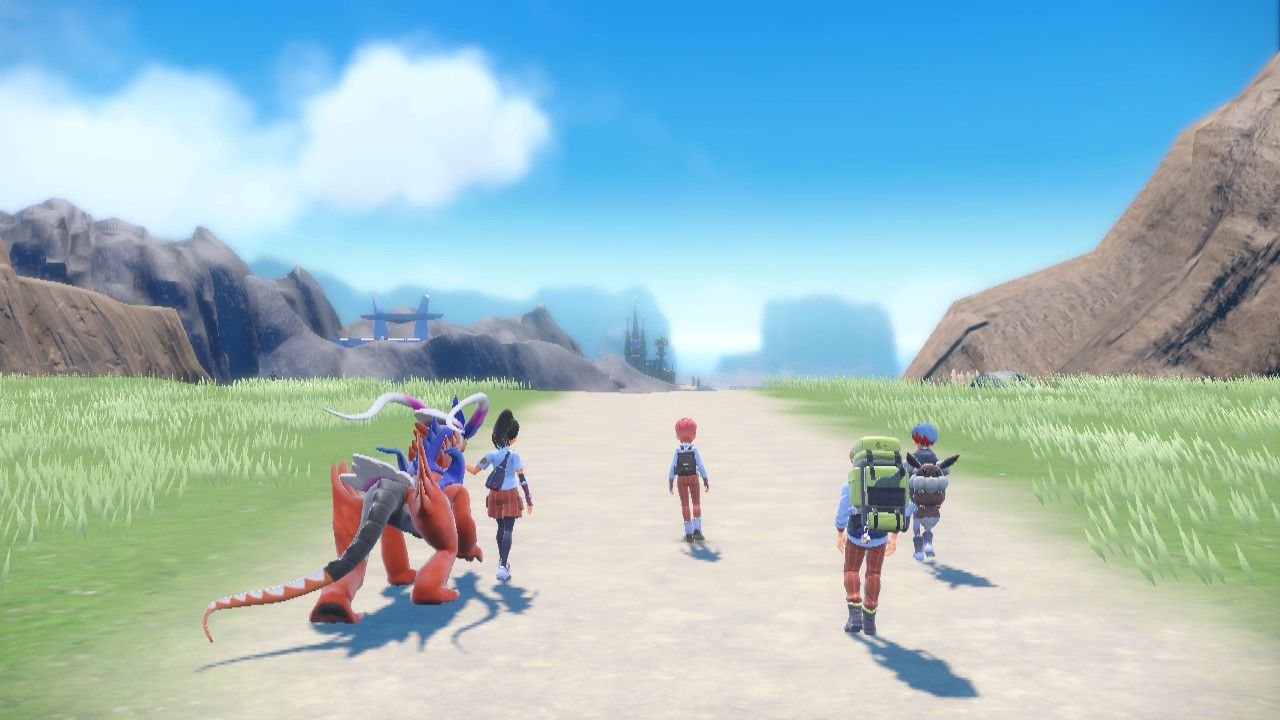 Source: Read Full Article