New Pokemon Snap: Ready Aim Fire Request Guide
New Pokemon Snap has a bunch of Requests in it, which are unique hints towards special high-ranking photographs, and some of them are very cryptic, while others are just difficult to achieve.
In this guide we're going to breaking down one of those slightly tricky shots, which is found in the Ready, Aim, Fire! Request. This Request involves getting two Pokemon in the shot at once, not to mention using an item to result in some unique effects. If you want to get this four-star shot, you'll need some skill and a bit of luck.
We'll break down everything you need to know to complete the Ready, Aim, Fire! Request below, so you can finish it off easily and tick another Request off of the list on your road to getting 100% completion, and some amazing high-scores, in New Pokemon Snap. Remember to check our complete guide to all Requests in New Pokemon Snap in order to smash through the game as efficiently as possible.
How To Complete The Ready, Aim, Fire! Request In New Pokemon Snap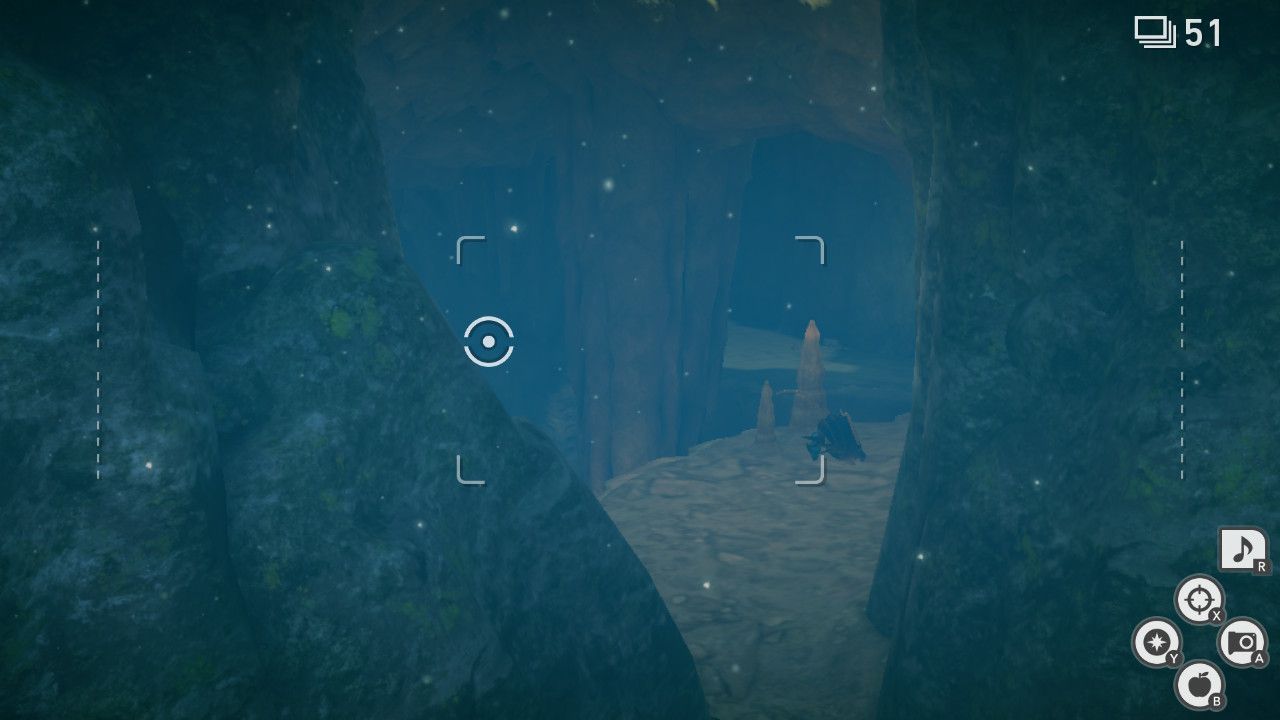 This Request takes place in Lental Seafloor, Undersea. We completed this particular Request on Research Level 3, though it should be easily available from Research Level 2, at least. This particular Request involves Clawitzer, and in order to find where this will take place you need to go past the first alternate route that appears in Research Level 3, past the undersea cavern with the Wailmer, and it will take place in the next chamber you enter, pictured above.
There's one Clawitzer in the foreground, and another in the background. Just wait, and the rear Clawitzer will launch an attack, and they'll suddenly begin fighting.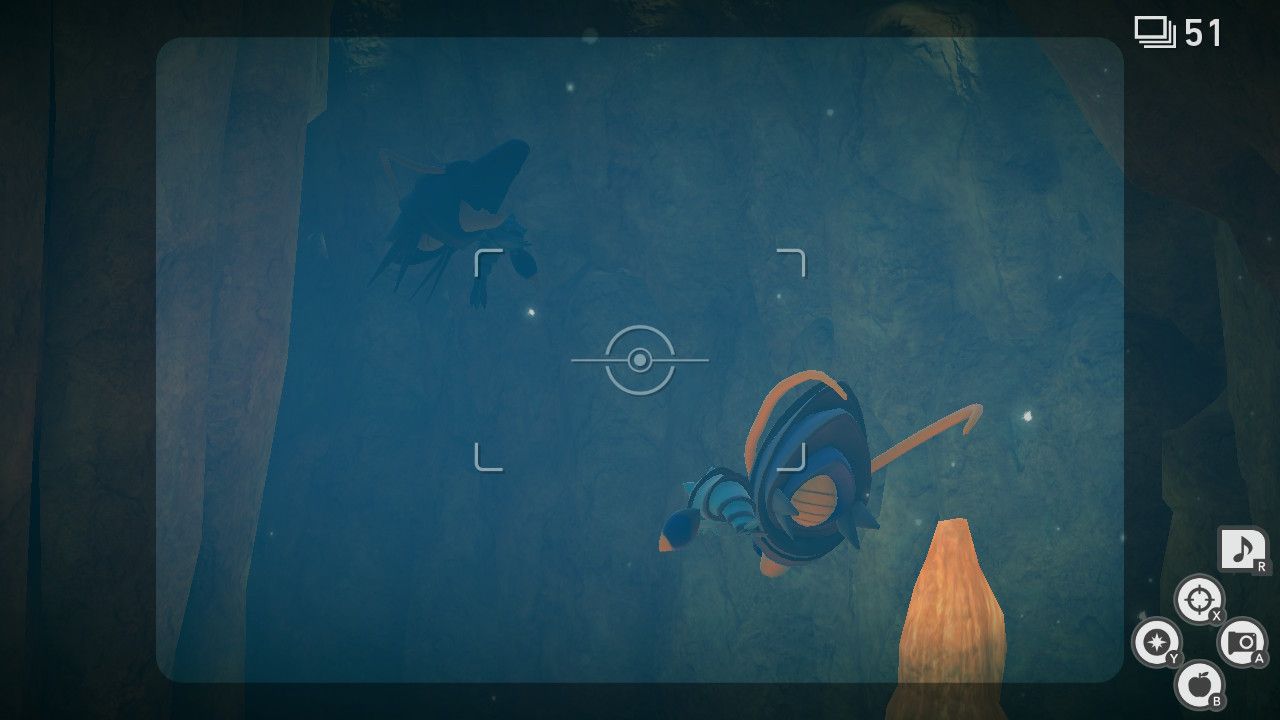 While they scuffle, you will need to launch an Illumina Orb at one of them, and then take a picture of the following attack which includes both Clawitzer in the frame. You may need to use the Turbo function to speed up to get a good angle, and zooming in for the picture might actually be a bad idea in this situation, since it's fairly difficult to get all of the necessary Pokemon in the shot at once.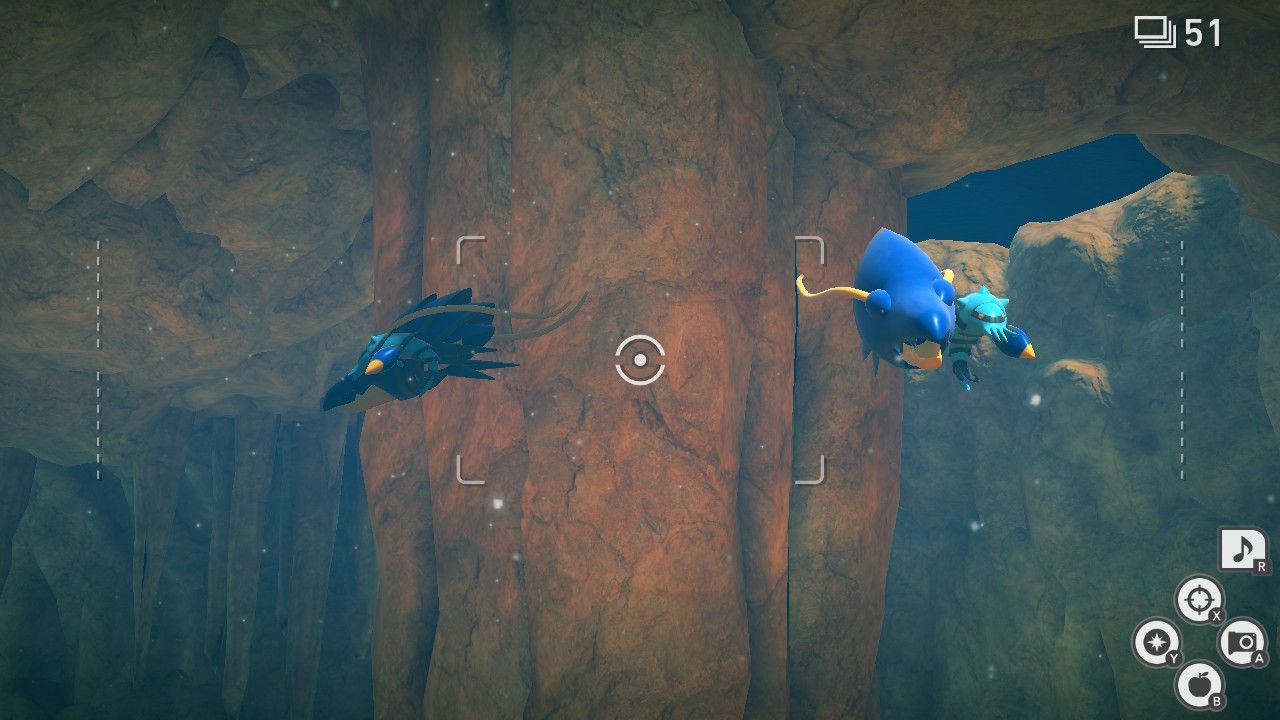 Once you do manage to get the ideal shot that involves both of the Pokemon you'll be able to take the picture back to Professor Mirror, who will award it four stars, and it should clear the Request as long as you have kept all of the details mentioned here in mind.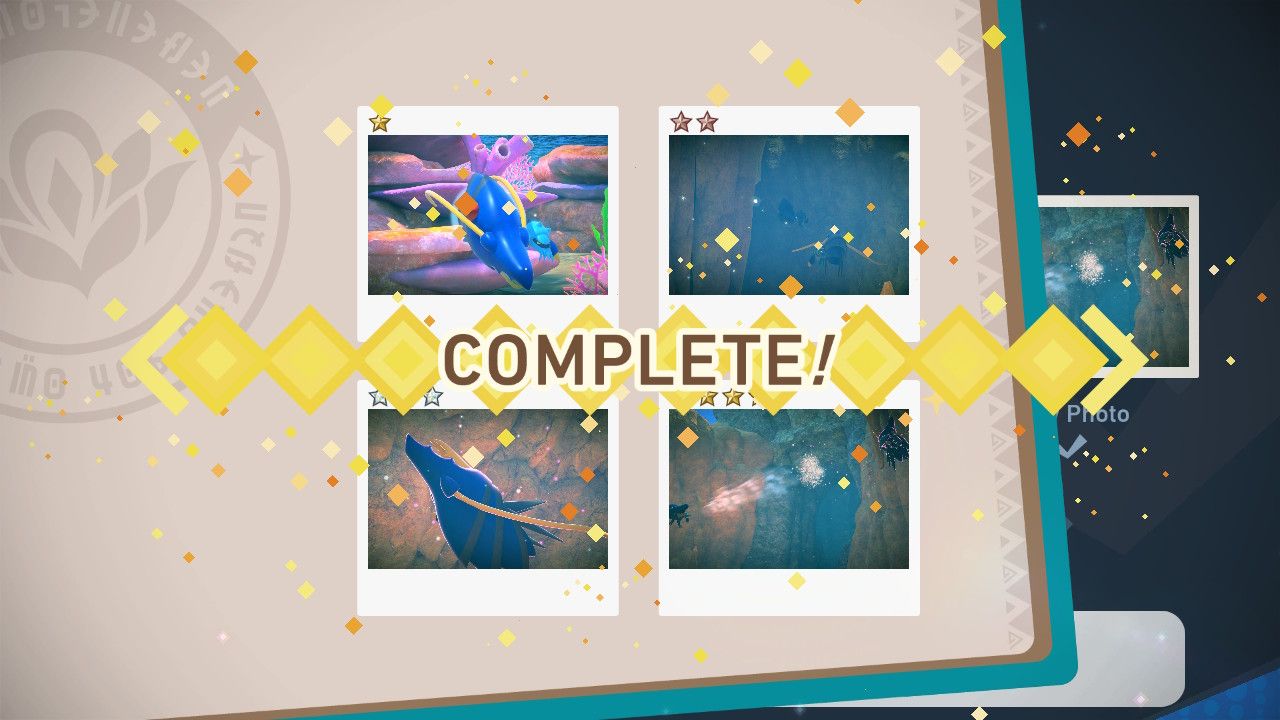 Luckily you do get a new prize for completing this Request. From the Camp menu, press Y to navigate to your Request menu, and you'll be able to complete it with the photograph you took. You'll be rewarded with a brand new Profile Icon for your effort – this one is Phil's Shoe. Great, I guess.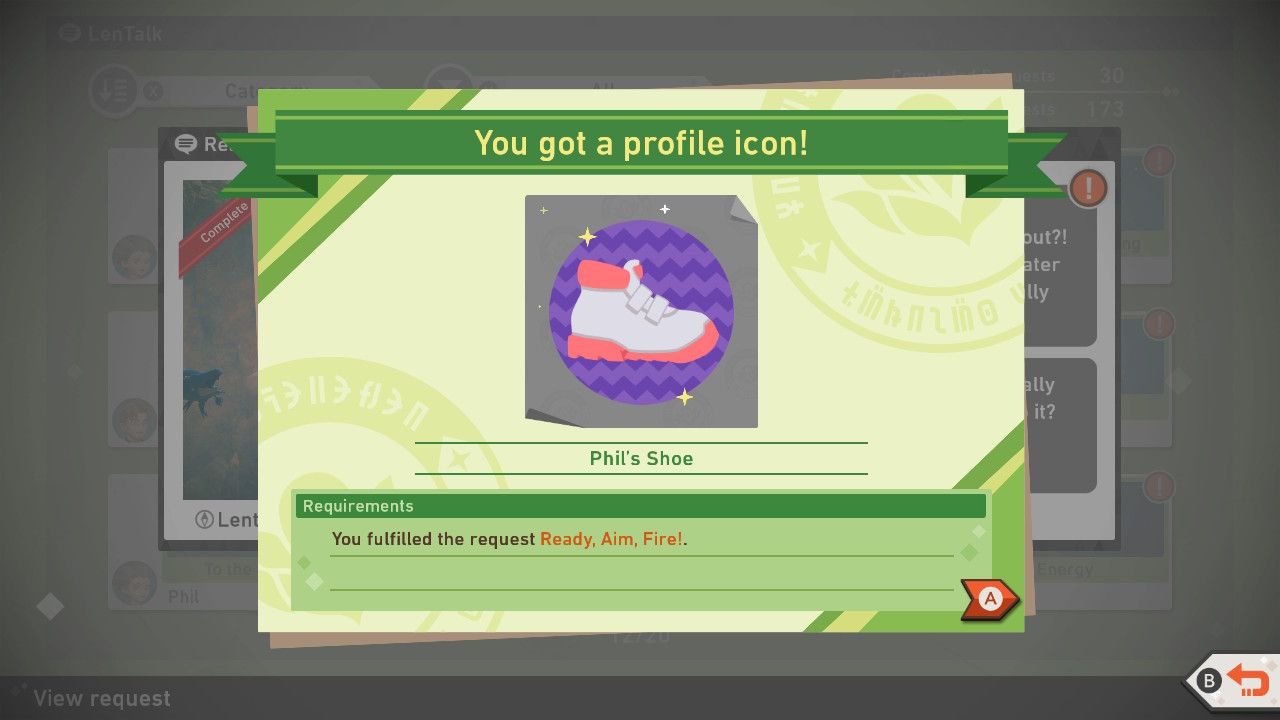 If you need more guides for New Pokemon Snap, make sure to check our complete guide to all the Requests in the game.
Source: Read Full Article