MLB The Show 22: 7 Player Ratings That Make No Sense
With baseball back in full swing, that also means San Diego Studios has developed the latest iteration of MLB The Show. Admittedly, this year's game doesn't change a whole lot from last year, but why fix what ain't broke? Except, of course, for some of the player ratings.
Each year, MLB The Show does a decent job properly rating the players and teams, but there's always a select few that raise some eyebrows. It's become a common practice now to find some players rated either too high or too low. So, which ratings simply don't make any sense this year?
7

Ronald Acuna Jr. – Atlanta Braves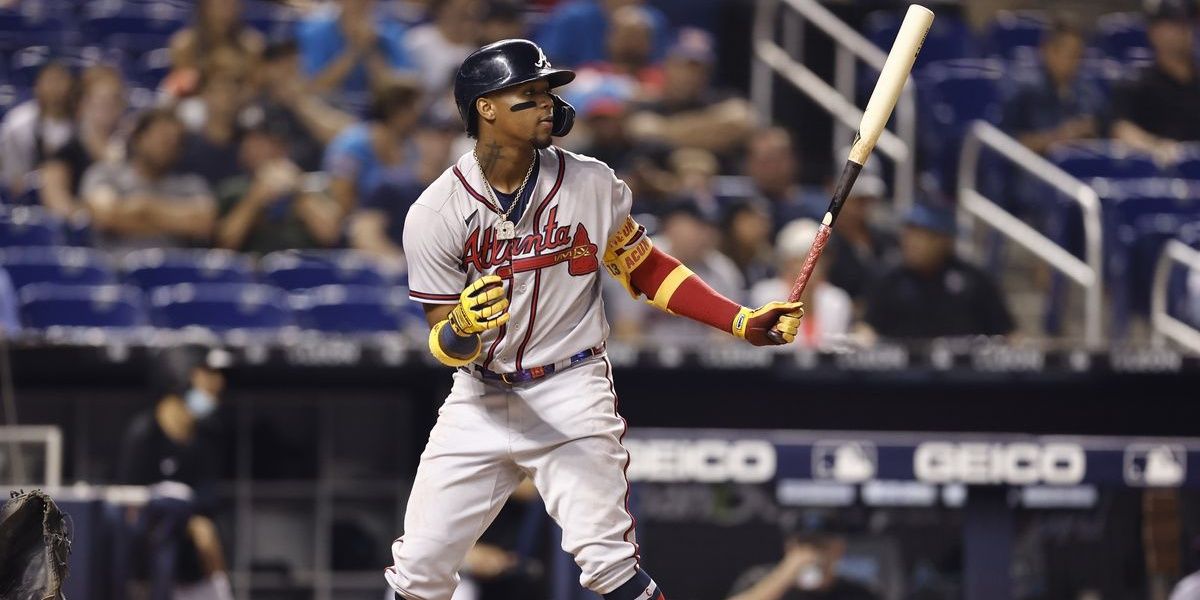 Following their World Series win, the Atlanta Braves lost one superstar in first baseman Freddie Freeman to free agency but gained a superstar in the process – kind of. Centerfielder Ronald Acuna Jr. tore his ACL in the second half of last season which prevented him from helping the team win a championship, but will surely be of assistance in defending it.
One of three players in MLB The Show 22 with a perfect overall 99 rating, it's puzzling that Acuna Jr. has a perfect rating. It's not a knock against the player he is, Acuna Jr. is one of the most electrifying players in the league, but this guy is coming off a torn ACL and already has a perfect rating? He's still rehabbing in minor league games, it's not like he's already blasting homers in Truist Park. Just seems like the developers jumped the gun a bit on Acuna Jr.'s return to baseball.
6

Shohei Ohtani – Los Angeles Angels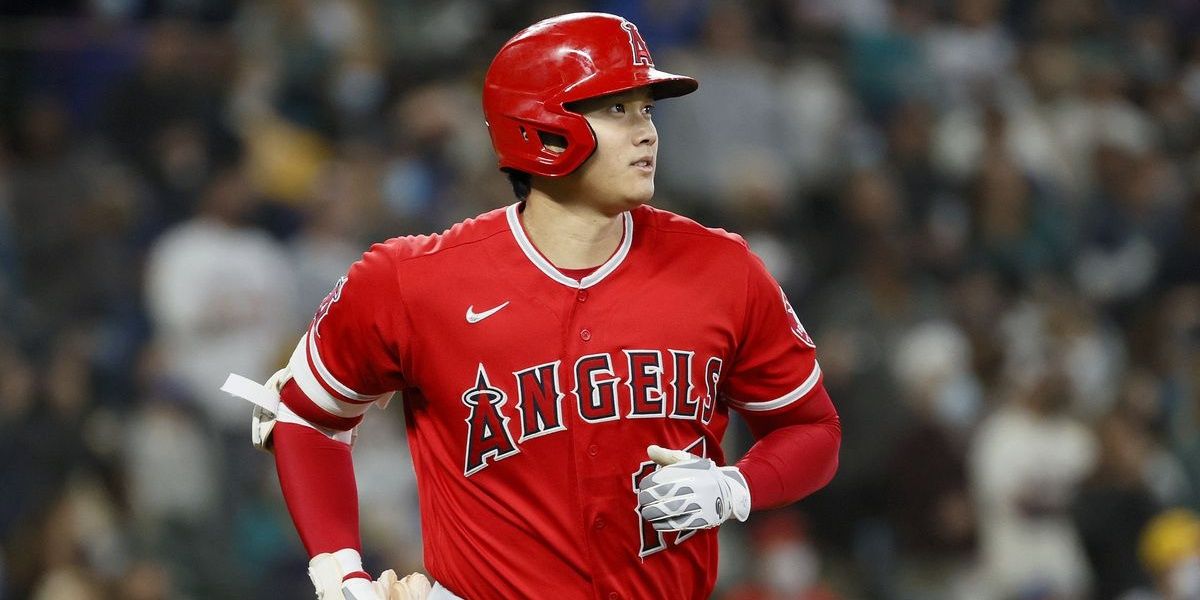 Since coming over from Japan in 2018, Shohei Ohtani has been sensational for the Los Angeles Angels. There have been a few players that attempted to be two-way players in the past like Rick Ankiel for the St. Louis Cardinals in the early 2000s, but none have been as dominant as Ohtani. So, why isn't MLB The Show 22's cover athlete a perfect 99?
The 27-year-old is coming off a monster 2021 season that saw him smash 46 home runs, drive in 100 RBI, and start 23 games on the mound. Ohtani finished with a 9-2 record and a 3.18 ERA; his success on the mound and at the plate earned him America League MVP honors. After all of that, Ohtani comes in at a measly 95 overall? C'mon, game makers, if a guy can have a perfect rating coming off a torn ACL then a guy who can pitch a complete game while launching a ball over 400 feet should too.
5

Carlos Correa – Minnesota Twins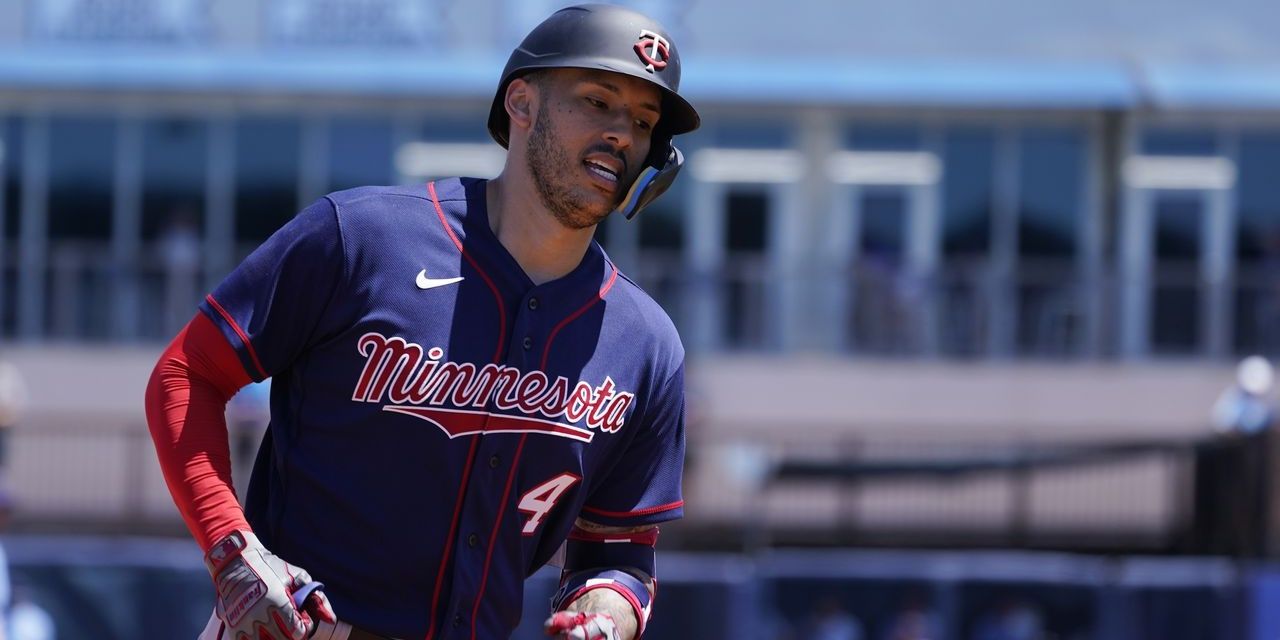 It was clear the Houston Astros wouldn't be able to keep their core together, and sure enough, superstar shortstop Carlos Correa left in free agency and signed with the Minnesota Twins. Still, only 27-years-old, Correa figures to be a prominent piece in Minnesota's lineup to propel this offense to greater heights and produce a high level of defense.
So far, Correa has struggled at the plate for the Twins this season, but that doesn't explain why he's only an 87 overall. For a guy who finished fifth in American League MVP voting last season, the fact that he isn't even a 90 overall is blasphemy. Correa did have two shortened seasons in 2019 and 2020 due to rib and back injuries, but based on other players' ratings in the game, injuries shouldn't affect Correa's rating – even though it seems like they did.
4

Robbie Ray – Seattle Mariners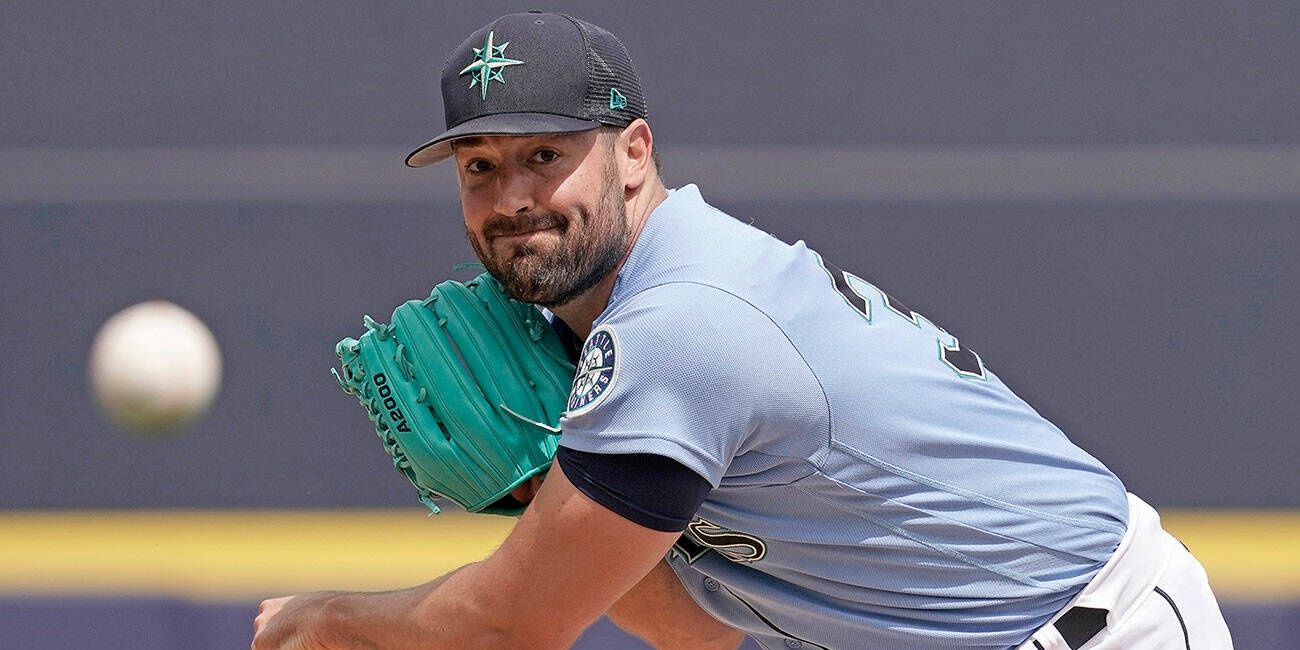 You'd like to think winning a Cy Young award would boost a player's ratings pretty significantly, but in Robbie Ray's case, it seems like that doesn't matter. In his first full season in Toronto, Ray had a career-best 2.84 ERA and led the league in strikeouts (248). And after having the best season of his career, Ray is awarded…an 87 overall rating?
Sure, Ray has had a pretty up-and-down nine-year career, but winning the Cy Young is a pretty big deal. Ray's age might've been a factor in his overall rating because he's 30-years-old now and most likely in the twilight stages of his career, but a sub-90 rating for a reigning Cy Young winner is a bit disrespectful. The Seattle Mariners don't even have a player rated 90 or above, so it feels like the ball was dropped in not giving their ace pitcher a higher rating.
3

Wander Franco – Tampa Bay Rays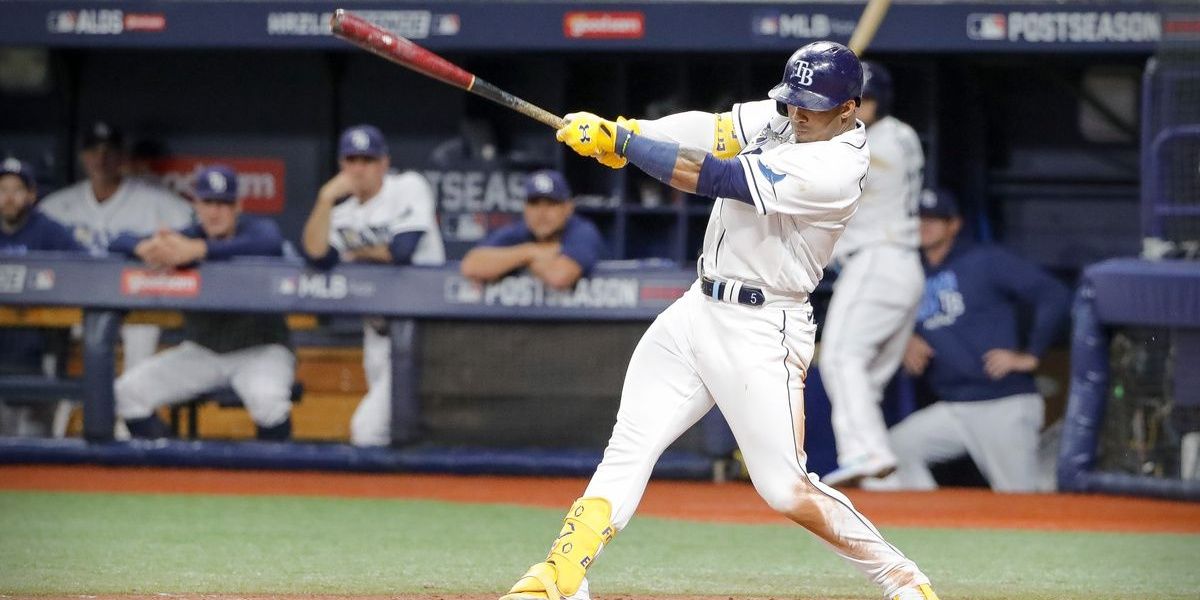 The Tampa Bay Rays are in the midst of their most successful stretch of seasons in franchise history. The team has reached the postseason three times straight, winning the American League pennant in 2020, while also building a long-lasting squad. One of Tampa Bay's most important young players is shortstop Wander Franco.
Last season, Franco finished third in Rookie of the Year voting. While some players might experience a dip in production, Franco has elevated his game, so far, in 2022. Player ratings are gauged by both actual production and potential production, so how is Franco only an 81 overall? Last year, MLB The Show failed to properly rate another young player in Vladimir Guerrero Jr. (only a 76) and it seems like this year that young player is Franco.
2

Albert Pujols – St. Louis Cardinals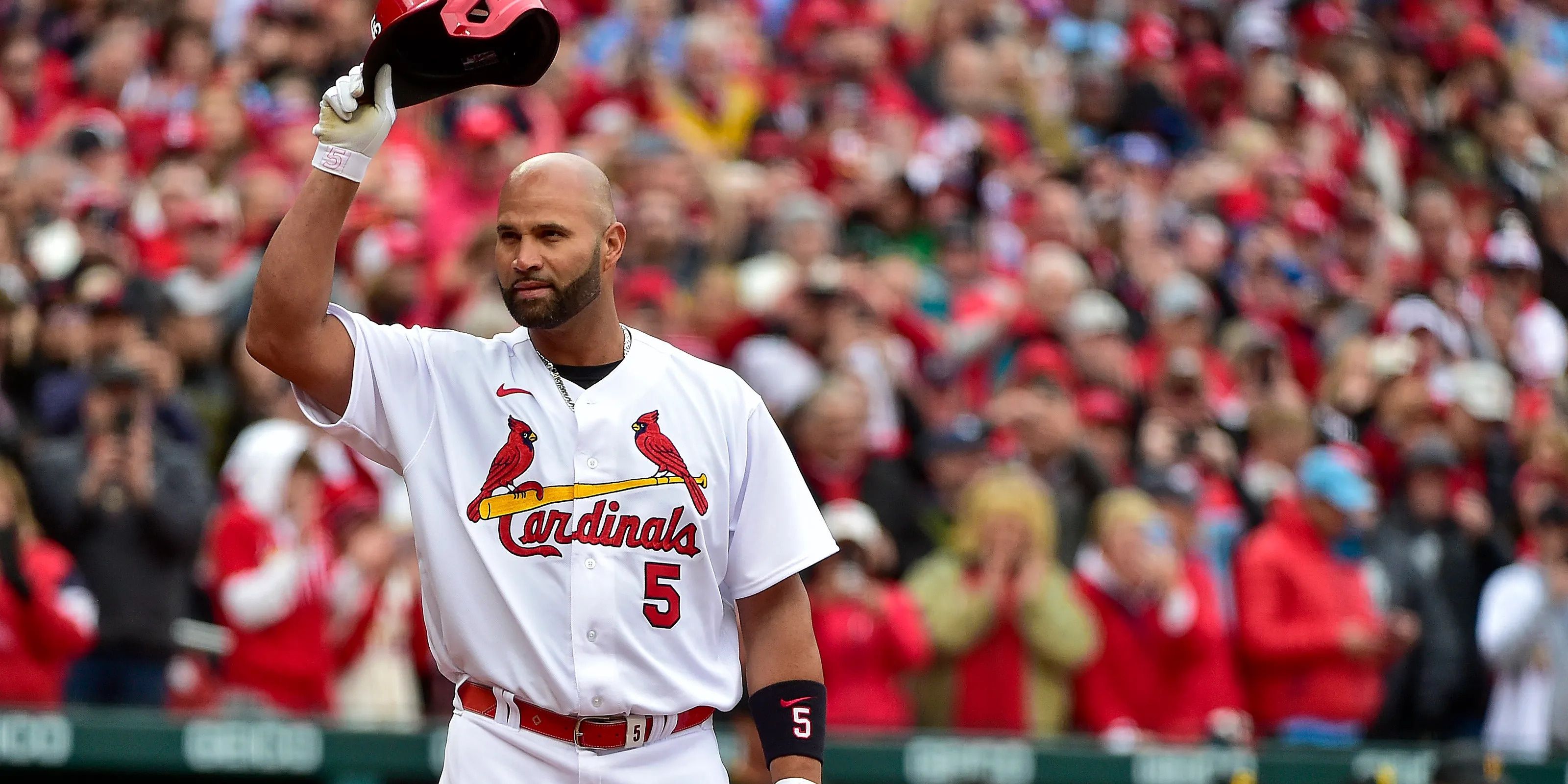 After Albert Pujols signed a 10-year, $240 million contract with the Los Angeles Angels in 2012, he became a shell of himself. Pujols was decent in three of the first four seasons in Los Angeles but quickly fell to a level of mediocrity that plagued the team. When Pujols failed to reach another World Series with the Dodgers in 2021, many thought he would retire; instead, Pujols signed a one-year deal with his original team, the St. Louis Cardinals.
Pujols' deal with the Cardinals is simply a glorified retirement tour. Yes, the Cardinals are considered World Series contenders, but Pujols is no longer a player to be relied upon. Even though Pujols is rated 73, that number still feels a bit too high for the player he is today. He can still send a ball to the stands and has good vision at the plate, but that's all he is now. He's a liability on the field and can barely run. Pujols has had a magical 22-year career in the majors and it seems like the developers are sending him off with a respectable rating.
1

Arizona Diamondbacks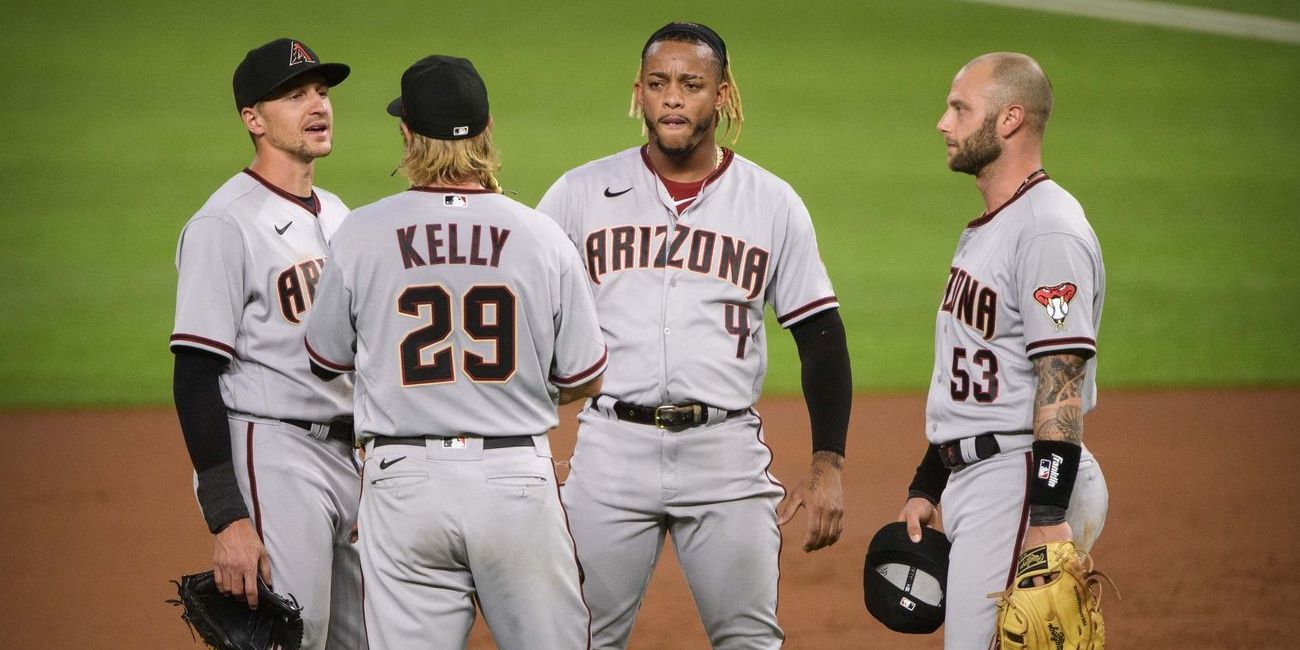 Among the player and team ratings in MLB The Show 22, none of them make as little sense as the Arizona Diamondbacks. Somehow, after finishing with a league-leading 110 losses last season, the Diamondbacks are not the worst-rated team in the game. In fact, the Diamondbacks are currently 24th overall, not even among the bottom five. Quite frankly, that's absurd.
Arizona's highest-rated player, Ketel Marte (92), is the only player to be considered a "superstar," yet he doesn't have a superstar indicator in the game. Their two top pitchers, Zac Gallen (82) and Madison Bumgarner (80), can barely pitch through four innings. Currently, the Diamondbacks are dead last in the majors in team hits and team batting average. Arizona is on pace to finish in last place in the National League West division for the third year in a row. There are plenty of ratings to nitpick in MLB The Show 22, but it's without question that the biggest gaffe is the Arizona Diamondbacks not being rated the worst team in the game.
Source: Read Full Article