Microsoft Flight Simulator Locks Better Airports Behind A Special Edition
Tiered editions aren't necessarily foreign when it comes to video games, but Microsoft is unabashedly leveraging the popularity of Microsoft Flight Simulator by locking better airports behind pricy iterations of their newest release.
The simulator is the longest-running software program under Microsoft tutelage and, as a result, has garnered well-deserved attention leading up to last week's launch. Asobo — the game's French-based developers — promised fans of the franchise an updated, hyper-realistic experience that would be as close as you can get to flying while sitting comfortably in your living room.
As people around the world left the runway and hit the skies last Tuesday, that promise seemed to be delivered upon. However, a few sharp-eyed players were quick to realize that full, real-world likeness costs a little extra.
In addition to the standard release, Microsoft Flight Simulator offers a deluxe edition and a premium deluxe edition. The two special editions cost $90 and $120, respectively. Each tier includes slightly better aircraft and, as reported by PC Gamer, slightly more-advanced versions of major airports.
The "handcrafted" airports that require the purchase of a special edition to experience in their full glory are as follows:
Deluxe Edition Airports ($90)
Amsterdam Airport Schiphol (Netherlands)

Cairo International Airport (Egypt)

Cape Town International Airport (South Africa)

O'Hare International Airport (USA)

Adolfo Suárez Madrid–Barajas Airport (Spain)
Premium Deluxe Edition Airports ($120)
Denver International Airport (USA)

Dubai International Airport (United Arab Emirates)

Frankfurt Airport (Germany)

Heathrow Airport (United Kingdom)

San Francisco International Airport (USA)
Marginally more realistic airports may seem like a small gripe for a game as sprawling and advanced as Microsoft Flight Simulator (there's even real-time, geo-based weather updates), but an extra $60 to experience something that arguably should have been included in the game's basic model is a little bit too much to ask.
Even if the airport upsell is worth it to you, there are still a few outstanding issues with the in-game world that players are taking issue with. For instance, some cities are modeled after stone-age versions of themselves. Charlotte, NC, is one such city, whose infrastructure in-game is a reflection of what the city looked like circa 1995, the Charlotte Observer pointed out on Friday of last week. Microsoft replied to the Charlotte Observer's request for comment, sating, "Microsoft Flight Simulator is a live service, and we will continue to update the world over time."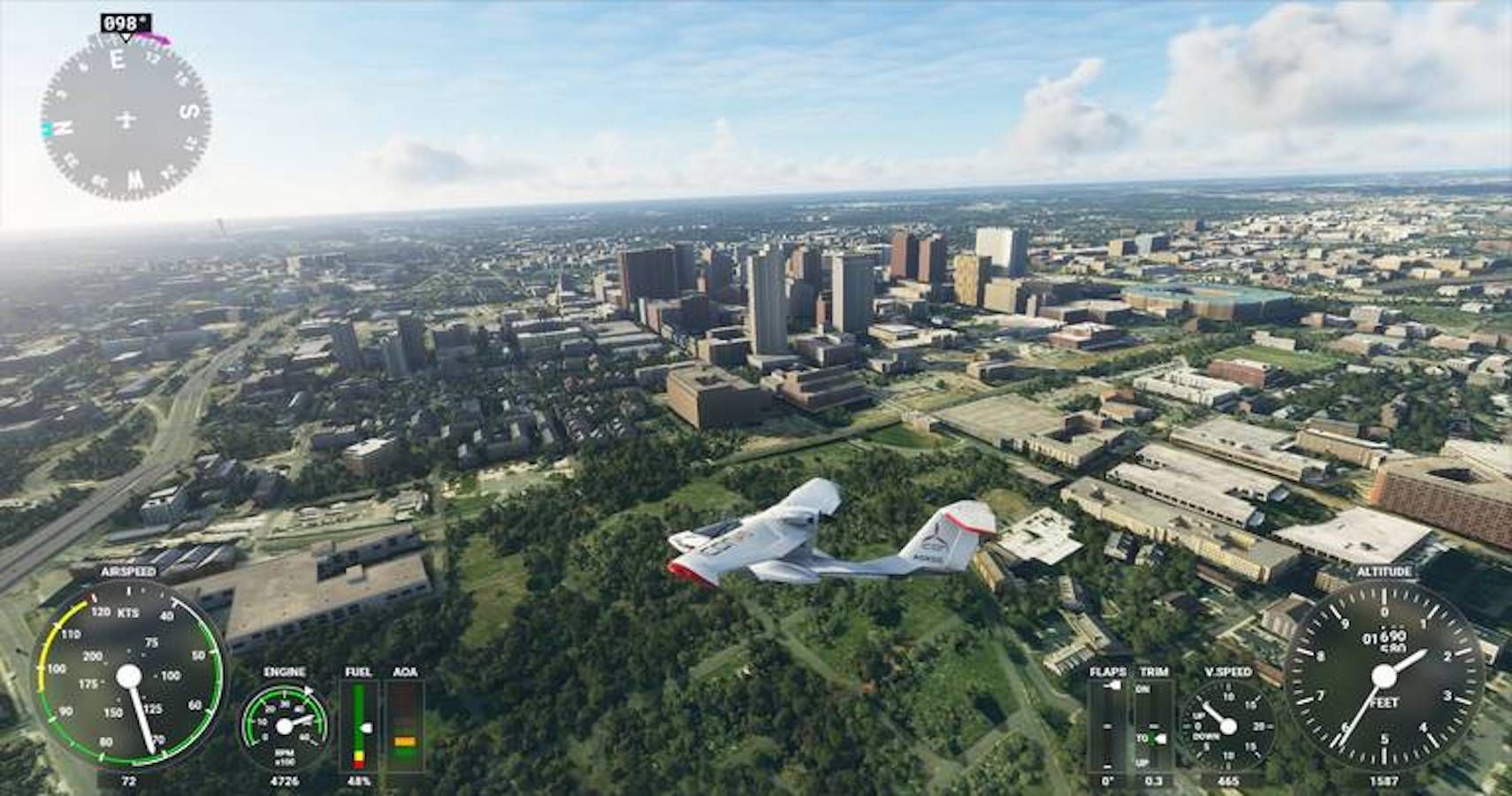 Overall, the state-of-the-art flight sim has blown away franchise fans and even amateur and professional pilots. A few missing details here or there can easily be forgiven when considering the vast scale of navigable terrain otherwise available to players. Who knows what Frankfurt Airport looks like, anyway?
Source: Read Full Article