Final Fantasy 14: Moonfire Faire Event Guide 2022
Quick Links
'A Matter Of Course' Seasonal Quest Walkthrough
'Fhul me Once' Seasonal Quest Walkthrough
How To Get The Summer Bonfire Furnishing
We're all enjoying the summer sun right now, so naturally, it's time to celebrate these hotter months with the annual Moonfire Faire event in Final Fantasy 14. This year, there's some gorgeous new clothing just waiting to be glamoured — the Summer Sunset outfit, and you can also purchase the brand new Summer Bonfire furnishing!
This guide will cover everything you need to know about the event. The Moonfire Faire will run from today until August 26, 2022 at 7.59AM PDT/14:59 GMT. Seasonal quests cannot be completed once this time has passed, so be sure to finish the event before then.
'A Matter Of Course' Seasonal Quest Walkthrough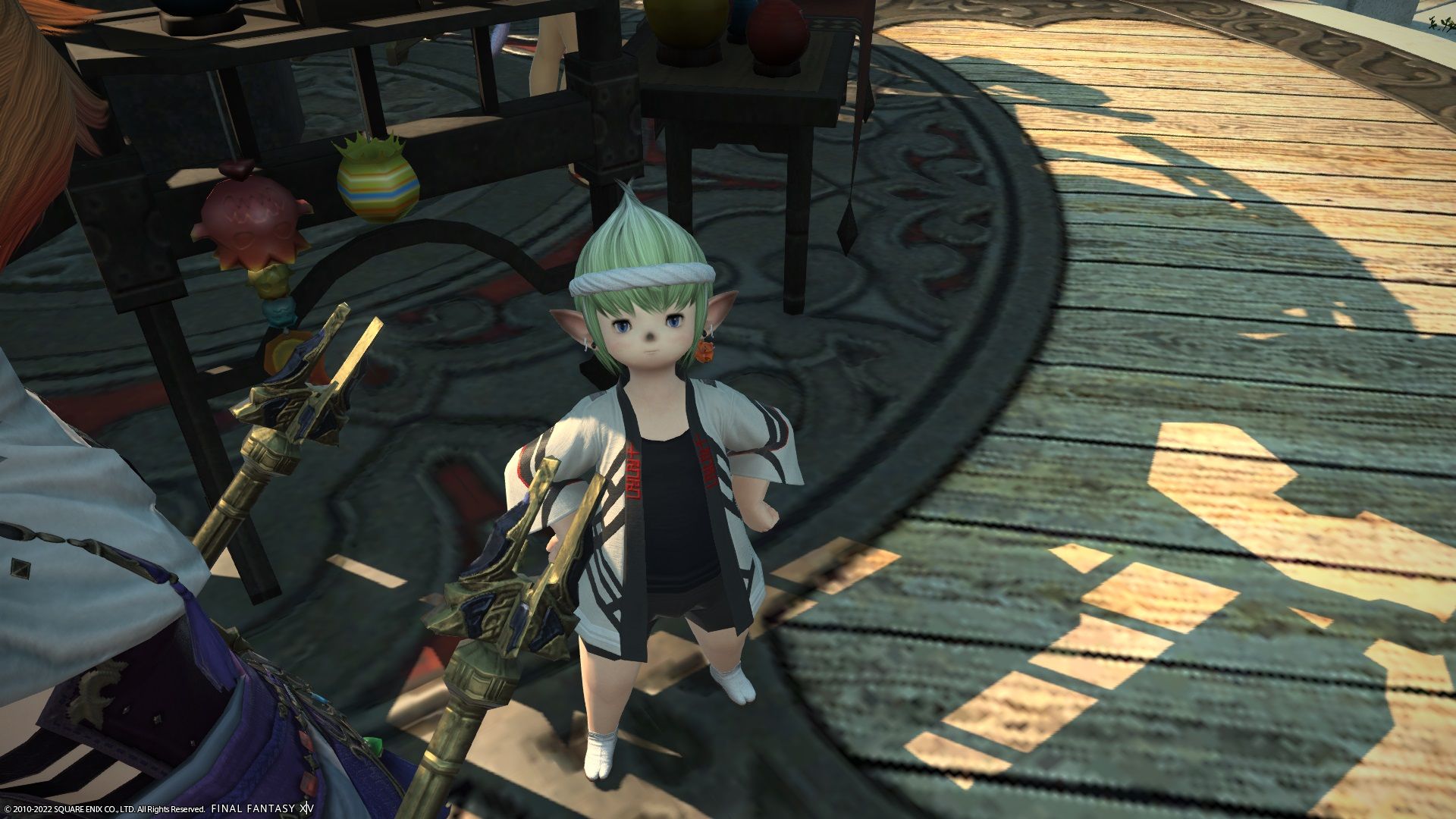 Head to Limsa Lominsa Upper Decks and speak to Mayaru Moyaru at (X:11.5, Y:13.8) to begin this seasonal quest. You must be at least Level 30 to begin this quest.
Next, travel to Costa del Sol in Eastern La Noscea and speak to Haermaga at (X:36.1, Y:26.7). Speak with him again once the cutscene ends.
Speak with R'fhul Tia at (X:36.3, Y:25.0) for another cutscene.
Go to (X:36.5, Y:28.0) and interact with the Destination point. Aid R'fhul Tia at (X:36.6, Y:28.3) to complete the quest.
Regrettably, completing this first quest isn't how you get the coveted Summer Sunset gear, but it does unlock the quest you need in order to score those new threads.
'Fhul me Once' Seasonal Quest Walkthrough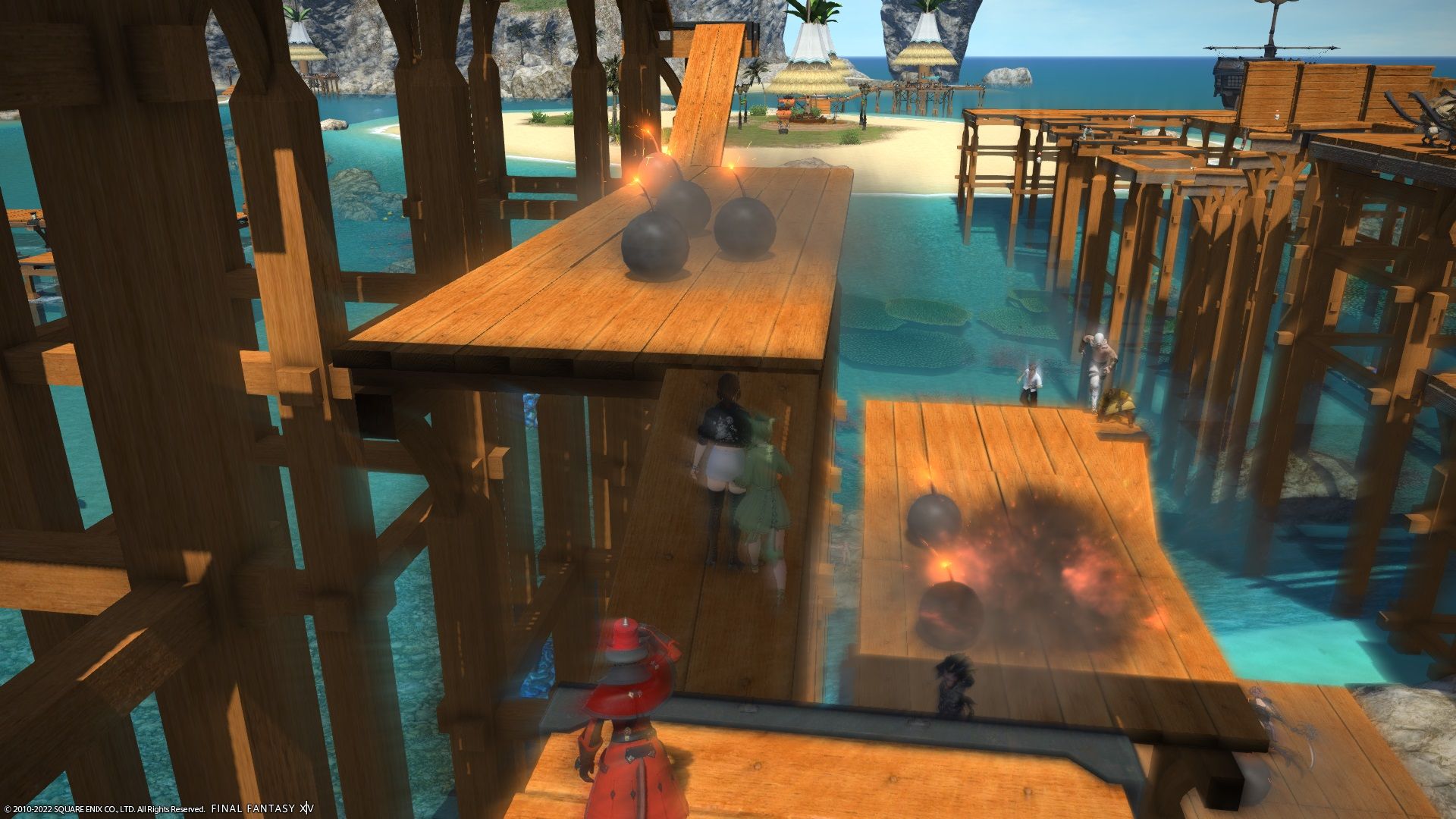 Speak to R'fhul Tia at (X:36.6, Y:28.3) again to take on the next seasonal quest. Use '/comfort' on R'fhul Tia.
Speak with Beaudefoin at (X:36.8, Y:28.3), then use the water current at (X:36.7, Y: 28.5) to head up onto the platform.
Flying mounts cannot be used in the vicinity of the course, and you will be bounced back if you try to fly into this area.
Navigate the challenge and speak to Hildelana at (X:36.8, Y: 30.4)
Continue through the next section of the course and speak to P'obyano at (X:36.7, Y: 31.0).
Speak to R'majha at (X:36.6, Y:28.3), then head over to (X:36.1, Y:26.7) and speak to Haermaga to complete the quest and claim your Summer Sunset Bandanna, Summer Sunset Beach Cover-Up, Summer Sunset Wrist Torques, Summer Sunset Bottoms, Summer Sunset Sandals and 'Ever Dependable Grandmentor' achievement.
Once you've completed a section of the course, you can speak to the nearby Faire Adventurer to skip that part from then on.
How To Get The Summer Bonfire Furnishing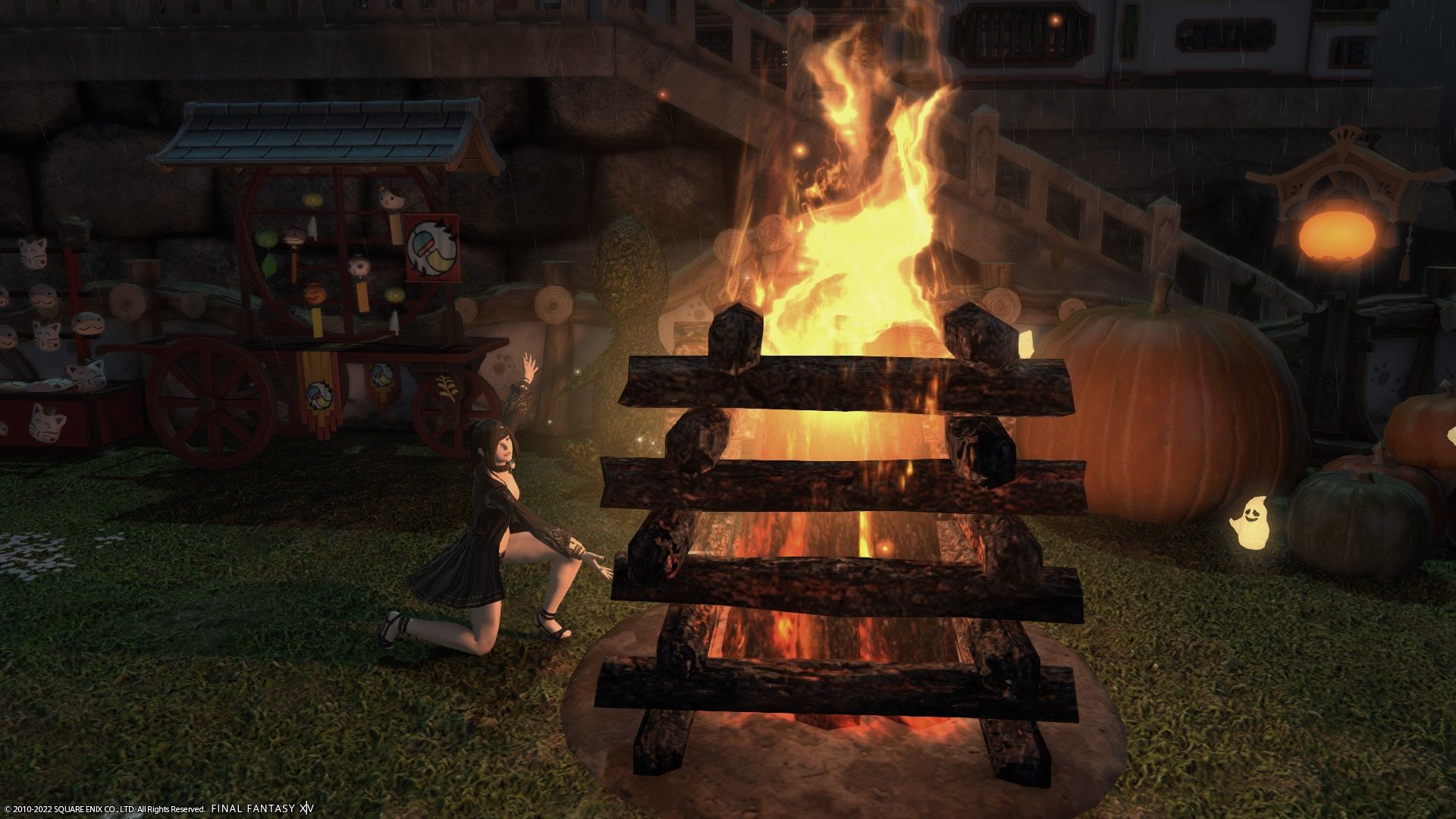 You can purchase the new Summer Bonfire furnishing from the Moonfire Faire Vendor found at (X:36.2, Y:26.8) in Eastern la Noscea.
She also has the usual firework wares available so you can celebrate the Moonfire Faire event with your friends!
| Item | Cost |
| --- | --- |
| Storm Tracer (Consumable/Firework) | 8 gil |
| Flame Tracer (Consumable/Firework) | 8 gil |
| Serpent Tracer (Consumable/Firework) | 8 gil |
| Lominsan Sparkler (Consumable/Firework) | 8 gil |
| Gridanian Sparkler (Consumable/Firework) | 8 gil |
| Ul'dahn Sparkler (Consumable/Firework) | 8 gil |
| Bombard Bloom (Consumable/Firework) | 8 gil |
| Pinwheel (Consumable/Firework) | 8 gil |
| Summer Bonfire (Furnishing) | 5,000 gil |
Source: Read Full Article