Final Fantasy 14: Guide to Completing the Hatching-tide Event 2021
Although the easter holidays have already passed for us in the real world, Eorzea's equivalent, called Hatching-tide, has only just begun. The event will run from today, April 14th, 2021 from 1:00 am and will last until April 28th, 2021 at 7.59 am (PDT).
Once the event ends, you will be unable to complete the seasonal quest or obtain any rewards, so be sure to finish it before April 28th. For everything you need to know about where to start the event, how to complete it, and what rewards you can get, we've got it all covered right here.
How to Start the Event and Walkthrough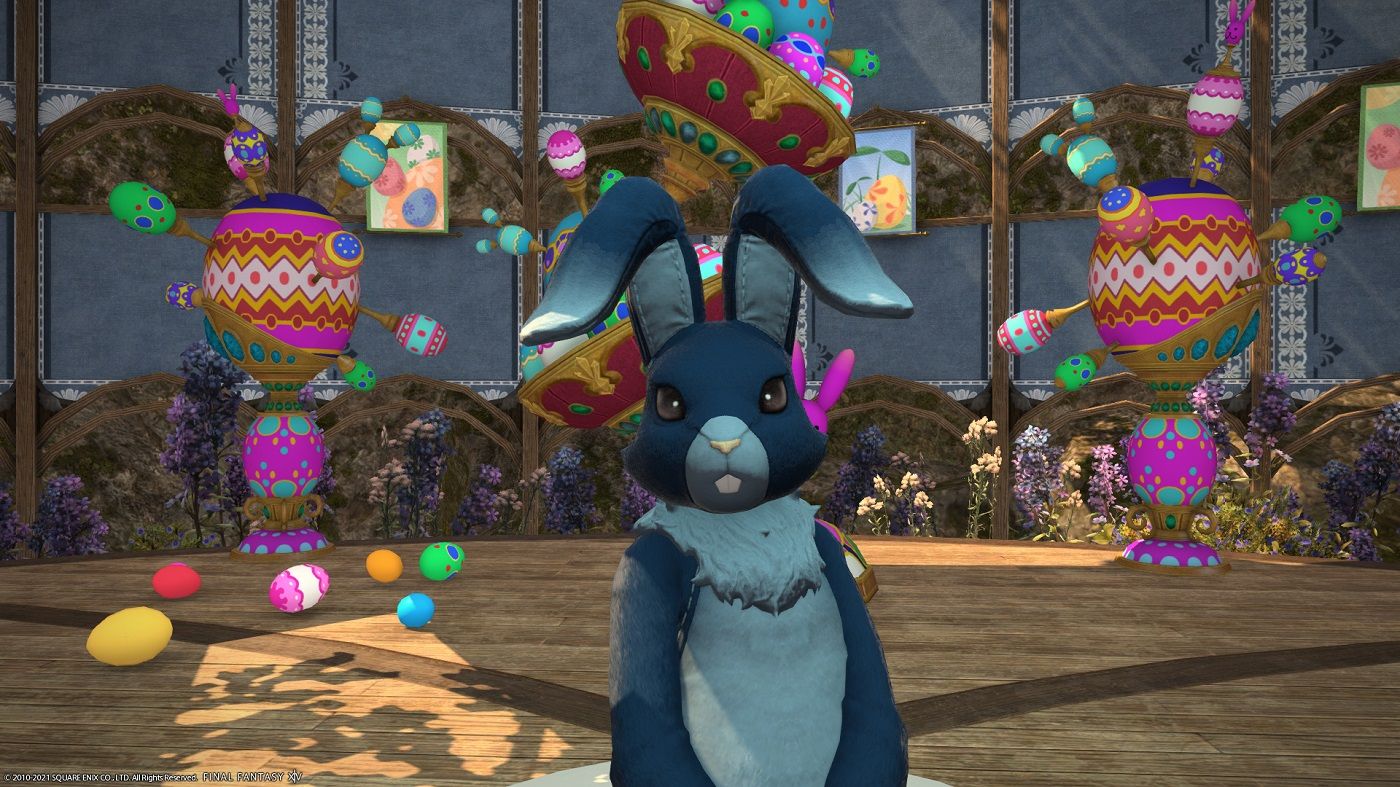 Players must be at least level 15 in order to take part in this seasonal event. You can begin the event by speaking to Jihli Aliapoh in Old Gridania at (X:10.2, Y:9.4) and accept the seasonal quest "Fowl Demands".
After accepting the quest, you will be directed to survey the location at (X:5.4, Y:7.8) in Old Gridania (the Botanist's Guide is the closest Aethernet point). Interact with the destination point to see a brief cutscene.
Afterward, speak to Pawling and another cutscene will play. This will complete the "Fowl Demands" seasonal quest and earn you the Chicken Head and Chicken Suit items. However, the event doesn't end there and there are more seasonal items to obtain if you're willing to do a little grunt work.
Speak to Nonotta to start the next seasonal quest called "A Poultry Sum" and after a brief cutscene, you need to speak to Pawlin once more to enter The Dreamer's Run.
The following FATE that you need to complete called "An Eggsistential Threat" can only be completed as a Disciple of War or Magic and you must sync down to level 14 if you are higher-leveled. If the FATE is not yet active, just wait and it will soon appear. You do not actually need to wear the chicken to take part if you don't want to.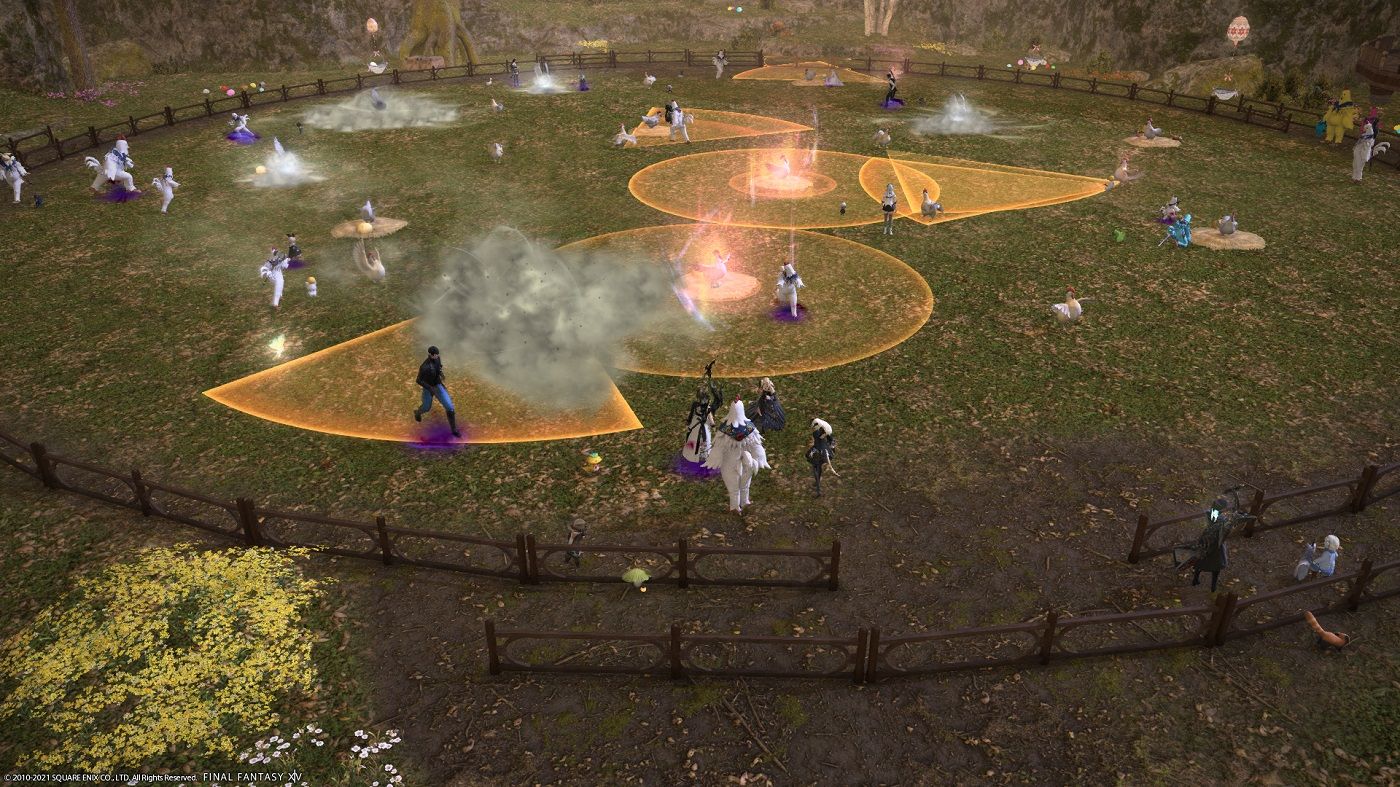 The aim of the FATE is to collect the eggs while avoiding the AoE from hens and roosters. If you get hit, you will have heavy inflicted on you. Be sure to hand your eggs in to the Hatching-tide Helpmeet NPC for them to count. Once the FATE is over, speak to Pawlin near the door to leave the area. (You will have earned some Special Archon Eggs, but we'll get to those later.)
Interact with Nonotta again and then return to Mih Khetto's Amphitheatre to speak to Jihli Aliapoh for another cutscene. Speak to Nonotta just outside the Amphitheatre to begin an interactive cutscene where you hand out different gifts to those who helped to take part in the festival. It does not matter which choices you make.
Return to Jihli Aliapoh afterward to complete the quest and earn the "A Fowl Temper" achievement. You can replay the gift-giving interactive cutscene by speaking to Nonotta or the "An Eggsistential Threat" FATE by speaking with Pawlin at the Greatloam Growery (where he was before).
Items Purchased with Special Archon Eggs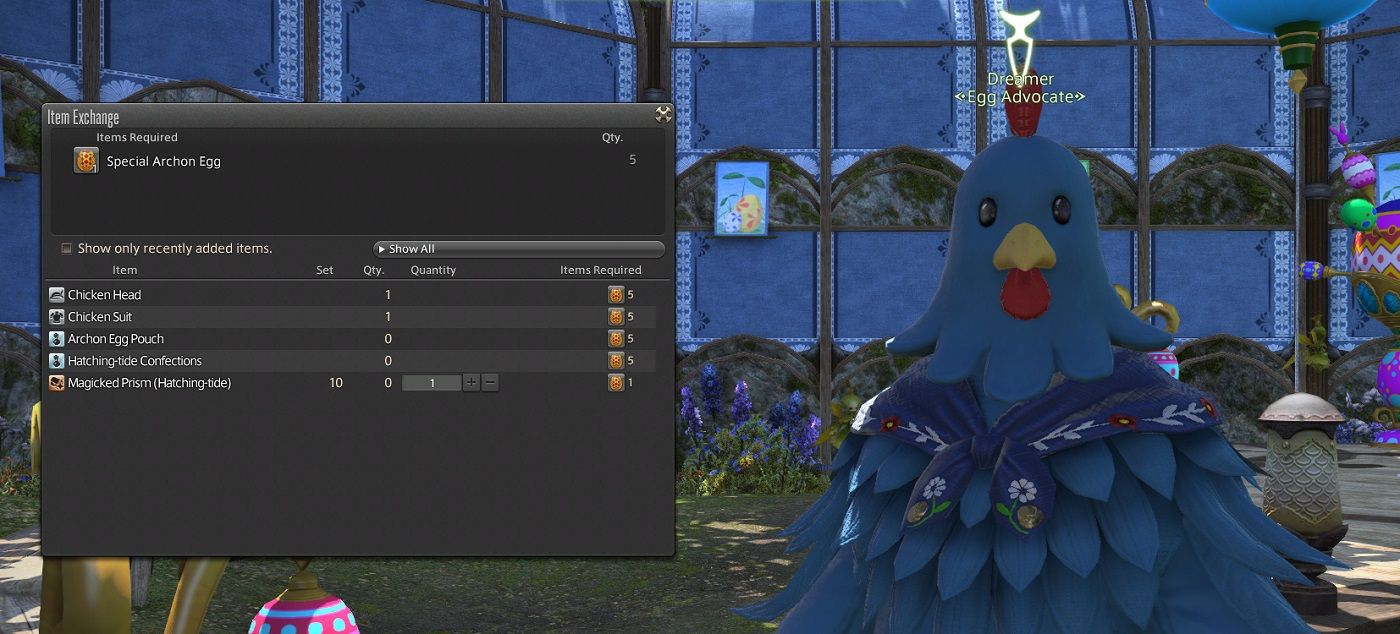 Remember those Special Archon Eggs you earned from the FATE? Well, they're a special seasonal currency that can be spent at the Dreamer Egg Advocate NPC at (X:10.2, Y:9.2) in Old Gridania. This seasonal NPC will only sell you items once you have completed both Hatching-tide quests and earned your achievement.
The following items are available for purchase:
Chicken Head (equippable armor) — 5 Special Archon Eggs
Chicken Suit (equippable armor) — 5 Special Archon Eggs
Archon Egg Pouch (furnishing) — 5 Special Archon Eggs
Hatching-tide Confections (furnishing) — 5 Special Archon Eggs
Magicked Prisms (Hatching-tide) — 1 Special Archon Egg
You can replay the FATE by speaking to Pawlin at the Greatloam Growery (X:5.1, Y:8.1)  at any time.
Previous Event Items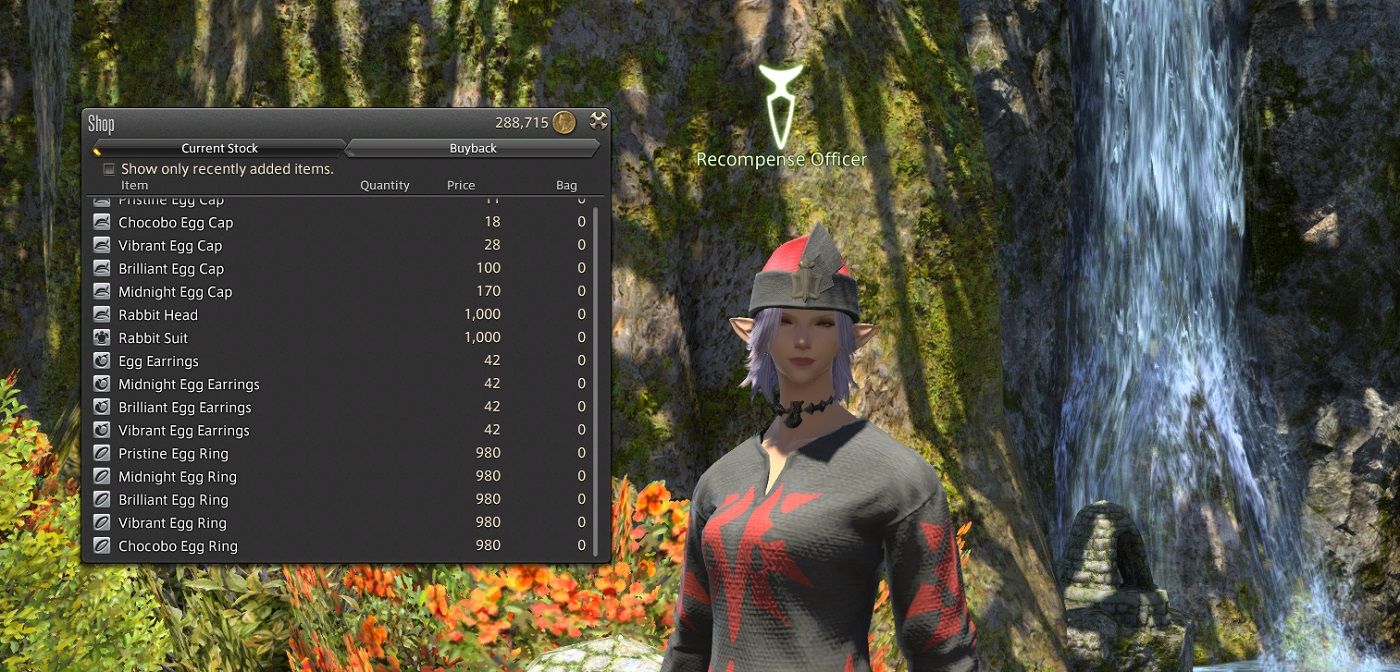 You can purchase event-themed items from previous years from any of the Recompense Officer NPCs. The nearest one to this event is one located in Old Gridania at (X:10, Y:8.4). However, you must have completed the previous events and earned the achievements in order to purchase items from that particular year.
Next: Final Fantasy 14: Fashion Report Guide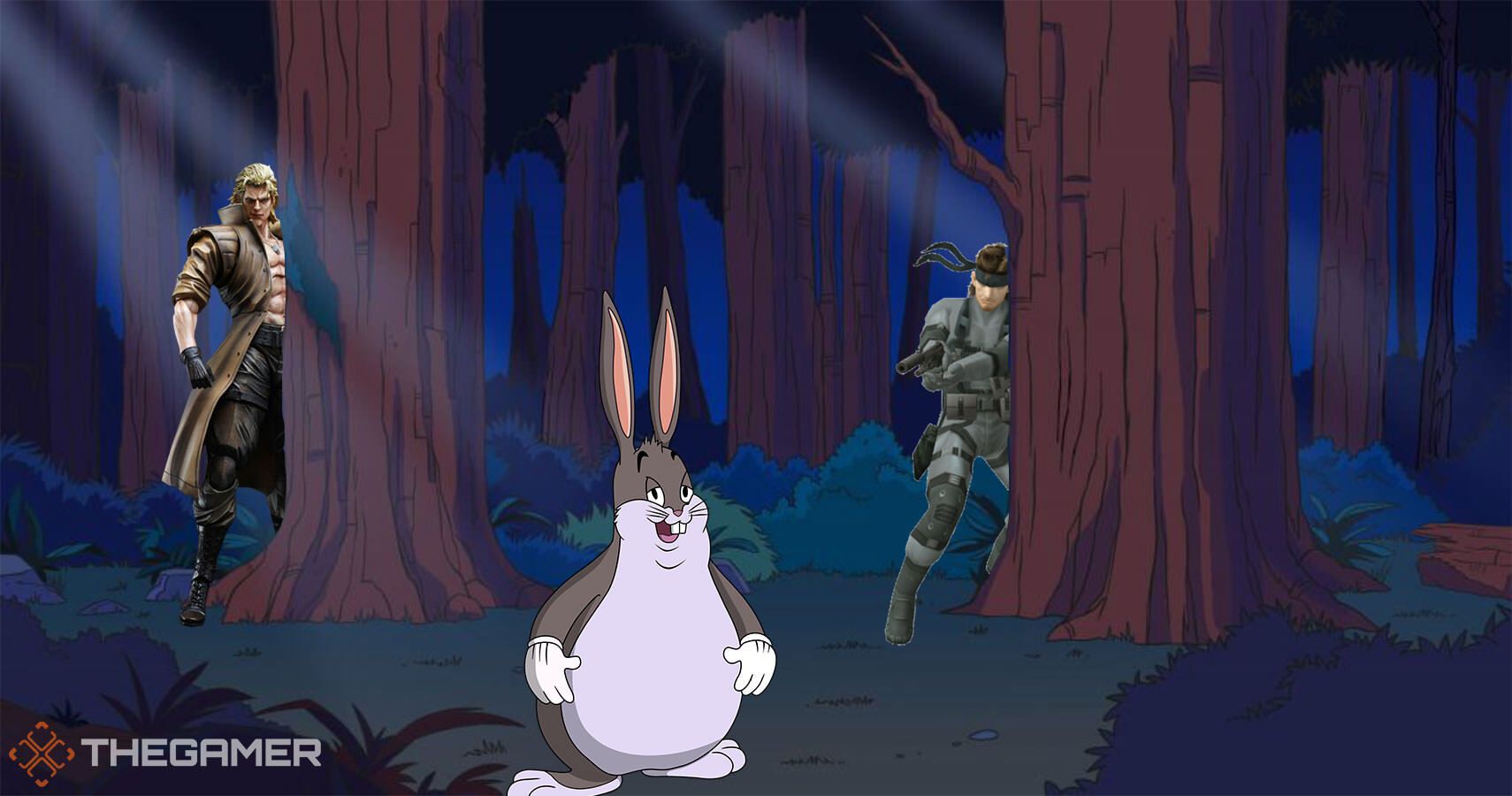 Meg appreciates gaming on all formats but primarily spends her time achievement hunting to the extreme. Her passion for gaming began as a child when first introduced to the Amstrad.
Source: Read Full Article