F1 22 Review – A Podium Finish
Formula 1 is surely the most glamorous of all sports. I know this is quite the boast, but hear me out. Formula 1 drivers travel to exotic locations all around the world from Monaco to Macau in order to race what are easily the most high performance cars on the planet. When they're off the track, they participate in all sorts of different press meetings and promotional events. Drivers can frequently be found in their supercars outside the fanciest restaurants in the biggest cities. They're given multimillion dollar contracts.
As a series, F1 has been trying to capture this culture for years, at least since F1 2010. Whether it was introducing a little bit of story to Career Mode or adding interviews with media outlets, Codemasters has been moving in this direction for quite some time, but never completely succeeding. This trend holds true for F1 22. While the new F1 Life gets you into the shoes of a Formula 1 driver better than ever before, the feature still feels a little bit tacked on.
You're given a living space that you can outfit with various forms of furniture, including couches and light fixtures. You can also put supercars into viewing bays which other players are able to visit and of course admire. But that's about it. F1 Life is more of a menu than a fully interactive environment. You unlock items for your living space at a fairly decent pace, but the biggest downside to the feature is that in order to get any of the good stuff, you have to shell out some real-world money for an in-game currency called Pitcoins that can either be spent on furnishings or clothing for your character. The result is of course that F1 Life soon gets lost in the mire of microtransactions.
The supercars are however not just for show and, unlike your furnishings, they unlock as you play the game. I admit that I rather miss the historic Formula 1 cars from previous entries in the series, but for the first time ever, players can take to the track in supercars. These include the Aston Martin DB11 AMR, Ferrari F8 Tributo, Mercedes AMG GT R, and the McLaren 720S. The simulation is every bit as good as you'd expect from Codemasters, but in comparison to the incredibly nimble Formula 1 cars, they feel a bit like driving a bus. In any case, you can drive the supercars in Time Trial or what are called Pirelli Hot Laps, a set of 40 challenges including Autocross, Drift, and Average Speed Zone. These come in three levels of difficulty and can be accessed from the main menu or played at various points in Career Mode. I found the Pirelli Hot Laps to be a nice distraction, but that just about sums them up. You definitely won't be diving into these very much.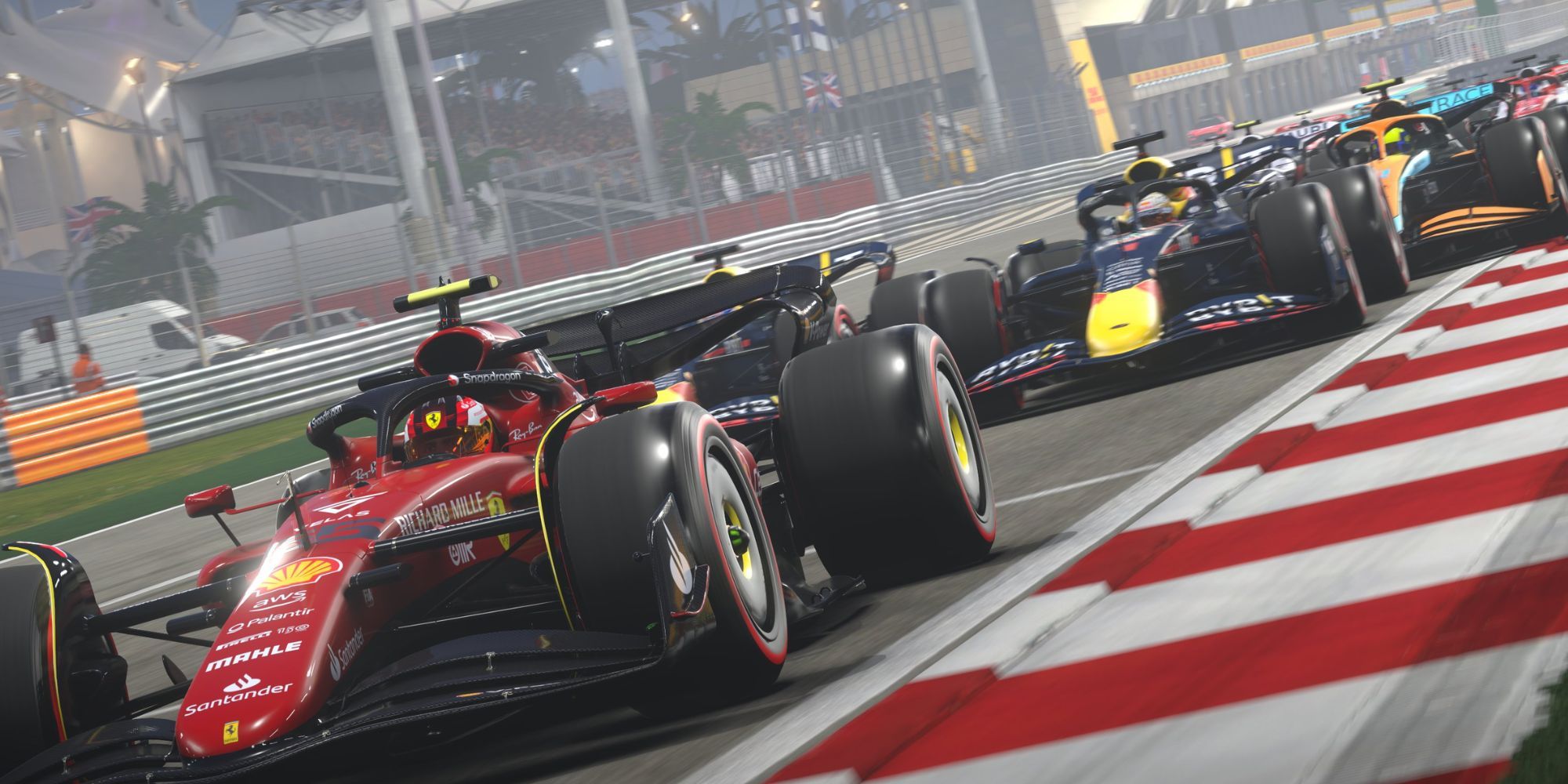 When it comes to the main attraction, this might just be the best ever implementation of Career Mode. You have several options right out of the gate starting with co-op or singleplayer. While you can work your way onto your favorite Formula 1 team by starting in Formula 2, Codemasters brought back the incredibly popular My Team feature, allowing you to play as owner, principal, and driver all at the same time in your very own racing team. This involves building a car, searching for sponsorships, and managing your personnel. The whole thing feels very reminiscent of F1 Manager.
You begin your journey in My Team by choosing between three different amounts of starting money. This basically puts players at the front or back of the grid. Since the next step is to pick your driving partner, you might be tempted to take the most cash on offer, but working your way up through the midfield is the best way to go in my personal opinion. The temptation is particularly strong because the developer decided to throw some legendary drivers into the mix like Ayrton Senna and Michael Schumacher which is both wacky and wonderful. You can turn off this feature if you prefer a bit of realism, but I could never manage to muster enough courage. Watching them go head to head with Lewis Hamilton is way too good to pass over. However, you'll need to convince them to join your team first.
When you finally get into the game, you'll find that despite having some of these grid legends on the track, the experience is incredibly true to life. As the current Formula 1 season progresses, the game is updated to reflect the real-world performance of each car and driver. The result is realistic starting positions for drivers and the ability to begin at the current point in the Formula 1 season. Being able to watch a race and then take to the track starting from the most recent standings really gets you into the shoes of your favorite driver.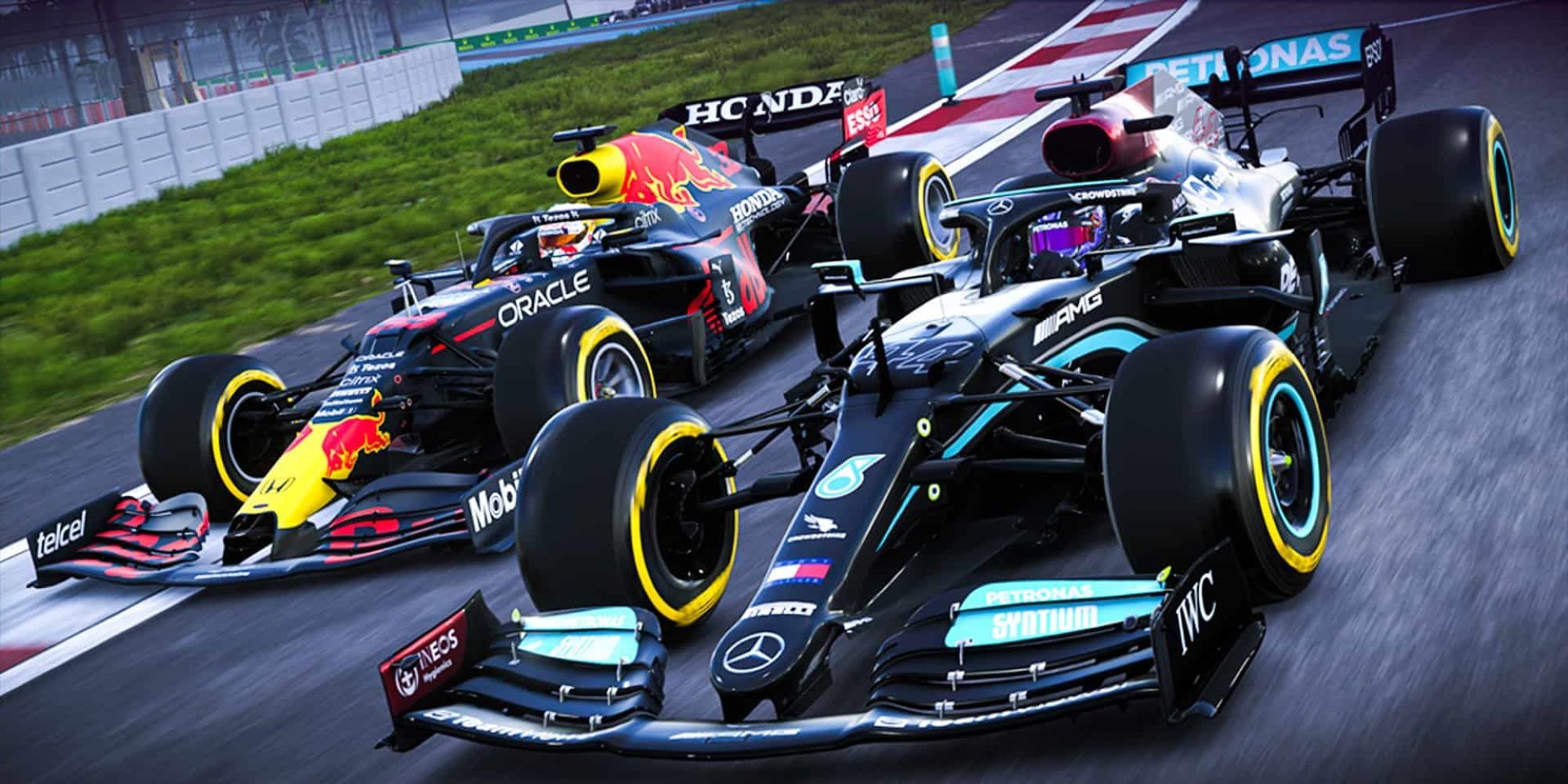 The amount of systems in Career Mode is impressive. These are mostly making a return from previous entries in the series, but F1 22 still stands out among its rivals in this regard. You run simulations in your three practice periods before each race that give you development points. You can also take part in activities between race weekends to level up your skill tree. Drivers develop rivalries which not only result in stat boosts after a successful outcome but also dial up the intensity of races. There's nothing like sticking it to a rival with a perfectly executed overtake or beating them by a fraction of a second. This is just the tip of the iceberg when it comes to customization.
Players can modify just about anything in the game to their liking. AI difficulty can be fine tuned and so can almost any other aspect of the simulation. Racing rules. Mechanical problems. Collision damage. F1 22 also gives you control over certain aspects of the sport like formation laps and pit stops that were fully automatic in previous entries in the series. You can turn all of these things off too, but they add to the experience and give you a great sense of being there. When you inevitably spin out and crash into something, you'll see suspension rods go flying and shredded tires that flap all over the place.
The accessibility options are every bit as good as you'd expect given the amount of customization supported by the simulation. You can tweak the driving model based on your preferences, turning on features that are otherwise banned in Formula 1 like automatic transmissions and anti-lock brakes. While some players like to make fun of people using all of the assists, the fact of the matter is that you're probably better off not losing control at the first corner and there's a real pleasure to slowly flipping the switches off. The best feature in this regard is the ability to turn back time if you end up smashing into a wall or something. This also doubles as a replay and photo mode which is nothing short of brilliant.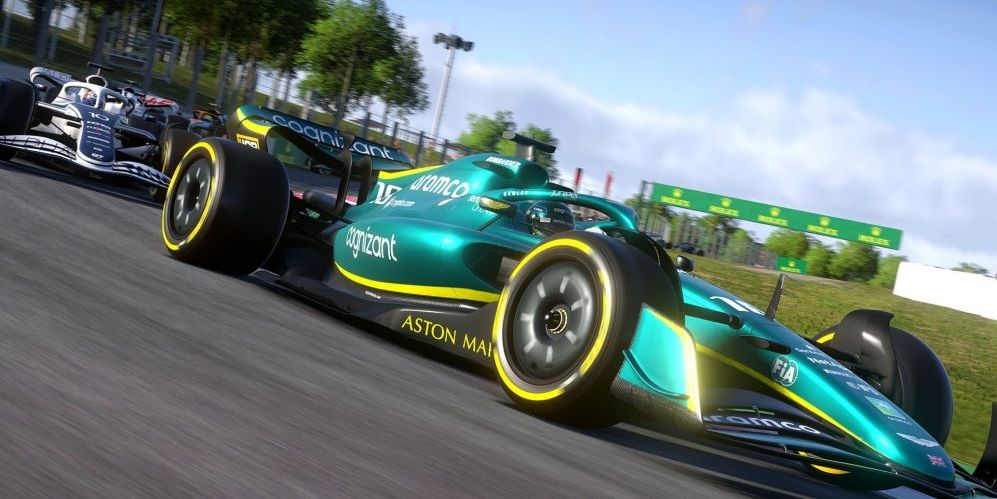 Most importantly, the driving in the game is a delight. The same could be said for previous entries in the series, but there's nothing quite like pulling up behind somebody, deploying your drag reduction system, and going for the overtake. Passing other drivers on a tight turn also provides a nice thrill. I was generally impressed by the AI which responds rather well to your attempts at getting ahead. There have on the other hand been lots of times when the AI cut me off and caused a crash or just plowed right into me. As for difficulty, I found the AI to be slightly inconsistent, but challenging on the whole, especially when turned up to the highest setting.
When you're finished with singleplayer, multiplayer provides a whole other side to F1 22. You can make the most of this by joining a league or starting your own to schedule race weekends or even race weeks if you prefer. You might not come across Fernando Alonso or Sebastian Vettel, but Formula 1 drivers like George Russell and Lando Norris have been known to interact with fans through the multiplayer in some of the previous entries in the F1 series and so you might just get a chance to measure up against the best of the best.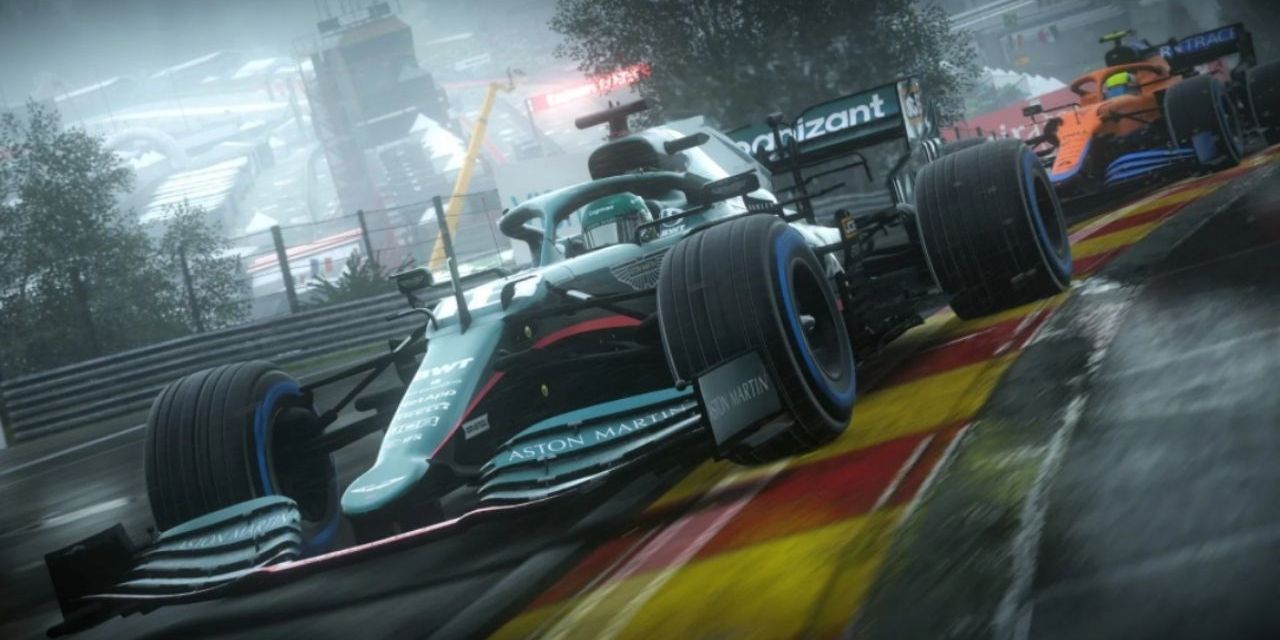 When it's all said and done, F1 22 is more than just another entry in the longstanding F1 series. The game is continuing a long legacy of racing simulators and so you might say that it goes from pole position straight to the win. This is the best Formula 1 game to date. There's something in it for everyone, from casual racers to seasoned professionals. I have a few misgivings on the technical side, as the game could stand to look a lot better in some respects and the ray tracing has a disproportionately negative effect on frame rate given the visual improvements, but I'd still recommend this one to almost anyone. The game engine is just getting a bit long in the tooth. In any case, with what's shaping up to be one of the best Formula 1 seasons in years, there's never been a better time to get into motorsports and the best place to start might just be F1 22.

A PC review code was provided by the publisher for this review.
Source: Read Full Article