eBay Is Working To Stop People From Buying Pictures Of PS5 Consoles
The PS5 was Sony's biggest console launch ever in spite of stock shortages and a global pandemic. It was so big, in fact, that people have been purchasing photos of the console for as much money as the console itself. In a bid to protect consumers from themselves, eBay has jumped onto the scene and is taking down posts that are intended to take advantage of those who don't read the product description.
Getting your hands on a PS5 has become something of an extreme sport. Time after time, retailers sell out of the next-gen console within seconds of putting it online for purchase. Much of this has to do with scalpers utilizing bots to make purchases faster than any human can. However, the shortages can't be blamed completely on scalpers, as even "members only" sales of the console are over as soon as they go live.
With the rush to get the elusive hardware, some opportunists have taken to "selling" pictures of the console — or sometimes just the box it came in (cheers, Eurogamer). One listing — which has since been taken down — read, "Brand New Sony PlayStation V5 White 2020 Photo: Please note this is a picture only, delivery will be sent within 2-3 working days. You will be sent an A4 printout of the 'PS5' – this comes with no refunds."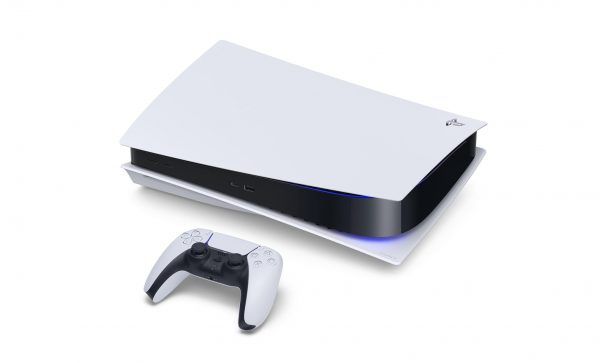 Upon learning of the potentially misleading listings, eBay issued the following statement,
"We condemn these opportunistic sellers who are attempting to mislead other users. We are in the process of removing all listings for photos of PS5s from our marketplace and will be taking appropriate action against the sellers. For any purchase, but especially highly priced or in-demand items, buyers should exercise caution and thoroughly read the listing description. Buyers who receive an item which is not as described are entitled to a refund via our eBay Money Back Guarantee, provided they completed the transaction on the eBay platform."
At the time of writing, most — if not all — of the "photo" and "box" listings for the PS5 have been removed from the site. It should be noted that the statement issued by eBay doesn't necessarily mean that those who fell victim to one of these listings out of excitement will be refunded for their incorrect purchase.
As eBay notes, only those items which are not delivered "as described" are subject to a refund. This would mean that the listing for an "A4 printout of the 'PS5'–photo only" would not fall under the Money Back Guarantee that eBay offers buyers, as it described fully and accurately what would be sent to the buyer. It's also worth further emphasizing the warning that eBay offered to would-be purchasers: "buyers should exercise caution and thoroughly read the listing description."
Up Next: Gone In A Flash: Lilo And Stitch: 625 Sandwich Stacker Is A Wonderful Blast From The Past
Source: Read Full Article