Dynasty Warriors 9 Empires: Historical Event Battles Guide
Quick Links
How To Trigger Historical Event Battles
Playing A Historical Event Battle
The Empires spin-offs of Dynasty Warriors go a long way to combine the action-packed combat of a Musou game with the addicting gameplay of grand strategy games. However, this does mean that there's little room for real-world history to come into it, and that's a shame for the fans of the series who like playing through the Romance of the Three Kingdoms.
With event battles, however, you can recreate historical clashes in Dynasty Warriors 9 Empires. There are a few obvious requirements before one fires, but whether they happen through random luck or player intervention, they're a fun addition to the game.
How To Trigger Historical Event Battles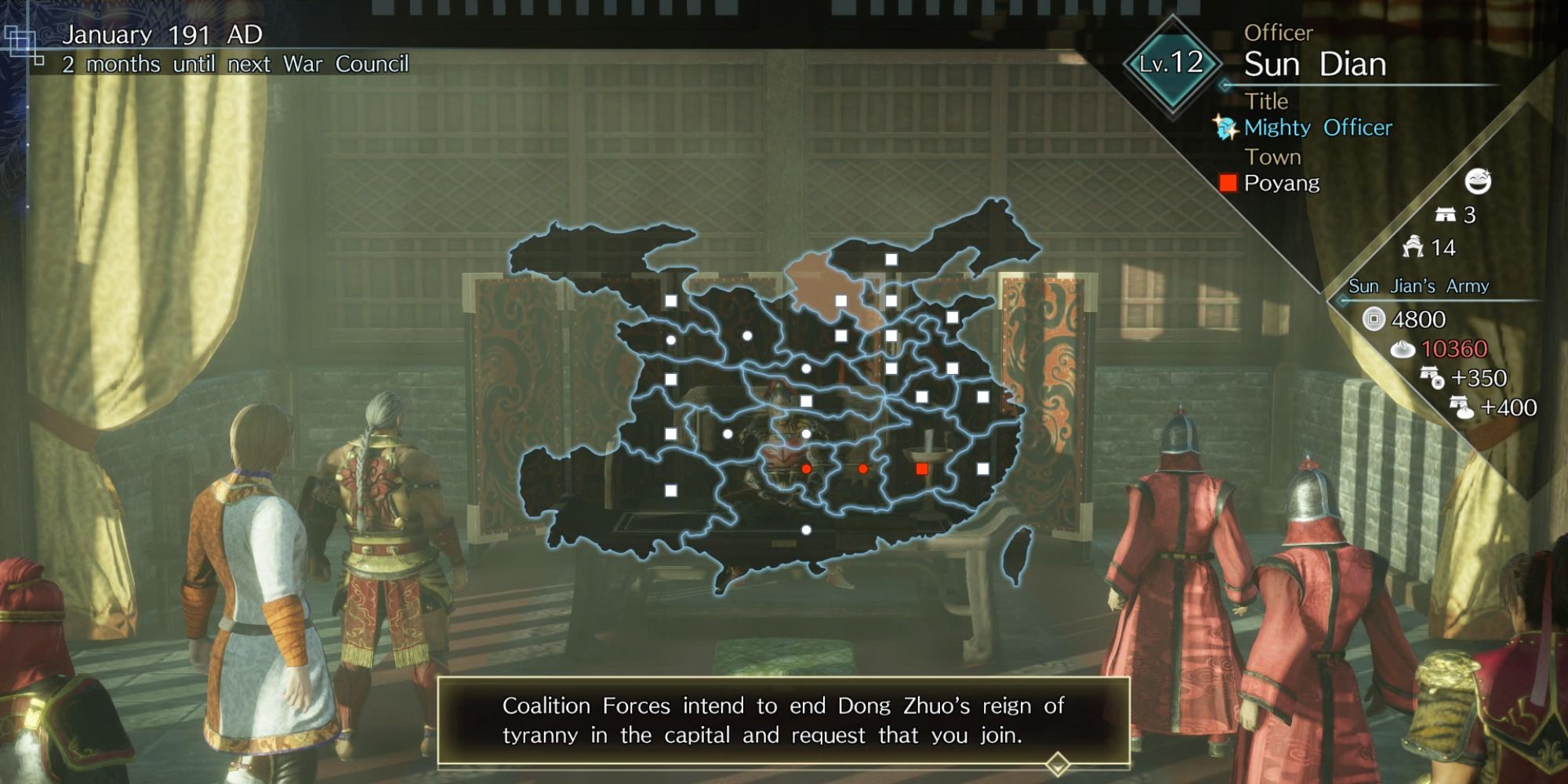 To trigger historical event battles, you'll need to make sure that the playing field is set up as it was in real life. There are four historical event battles in the game, each with different setup requirements. They will require a certain setup of historical characters in certain positions, and there are date requirements to boot.
Event
Date Range
Requirements
Alliance Against Dong Zhuo
Jan 191 and Dec 193

Dong Zhuo must be a Ruler and must control Luoyang.
Dong Zhuo must be Sheltering the Emperor.
Cao Cao and Yuan Shao must be Rulers.

Battle of Guandu
Apr 200 and Dec 202

Yuan Shao must be a Ruler and must control Ye, Guangzong, and Hebei.
Cao Cao must be a Ruler and must control Puyang, Xuchang, and Luoyang.

Battle of Chibi
Jun 208 and Dec 210

Cao Cao must be a Ruler and must control Xiangyang, Wan, and Xuchang.
Liu Bei must be a Ruler and must control Jiangling.
Sun Quan is a Ruler and must control Jianye, Poyang, and Huiji.
Zhou Yu must be in Sun Quan's army.

Battle of the Wuzhang Plains
Jun 228 and Dec 231

Cao Cao, Cao Pi, or Cao Rui must be a Ruler and must control Chang'an, Luoyang, and Xuchang.
Sima Yi must be in the army of one of these kingdoms.
Liu Bei or Liu Shan must be a Ruler and must control Hanzhong, Chengdu, and Tianshui.
Zhuge Liang must be in the army of one of these kingdoms.
Once triggered, you will get the option to join the event battle.
Completing a historical event battle will get you the History In The Making achievement, and completing all of them at least once will get you the History Incarnate achievement.
Playing A Historical Event Battle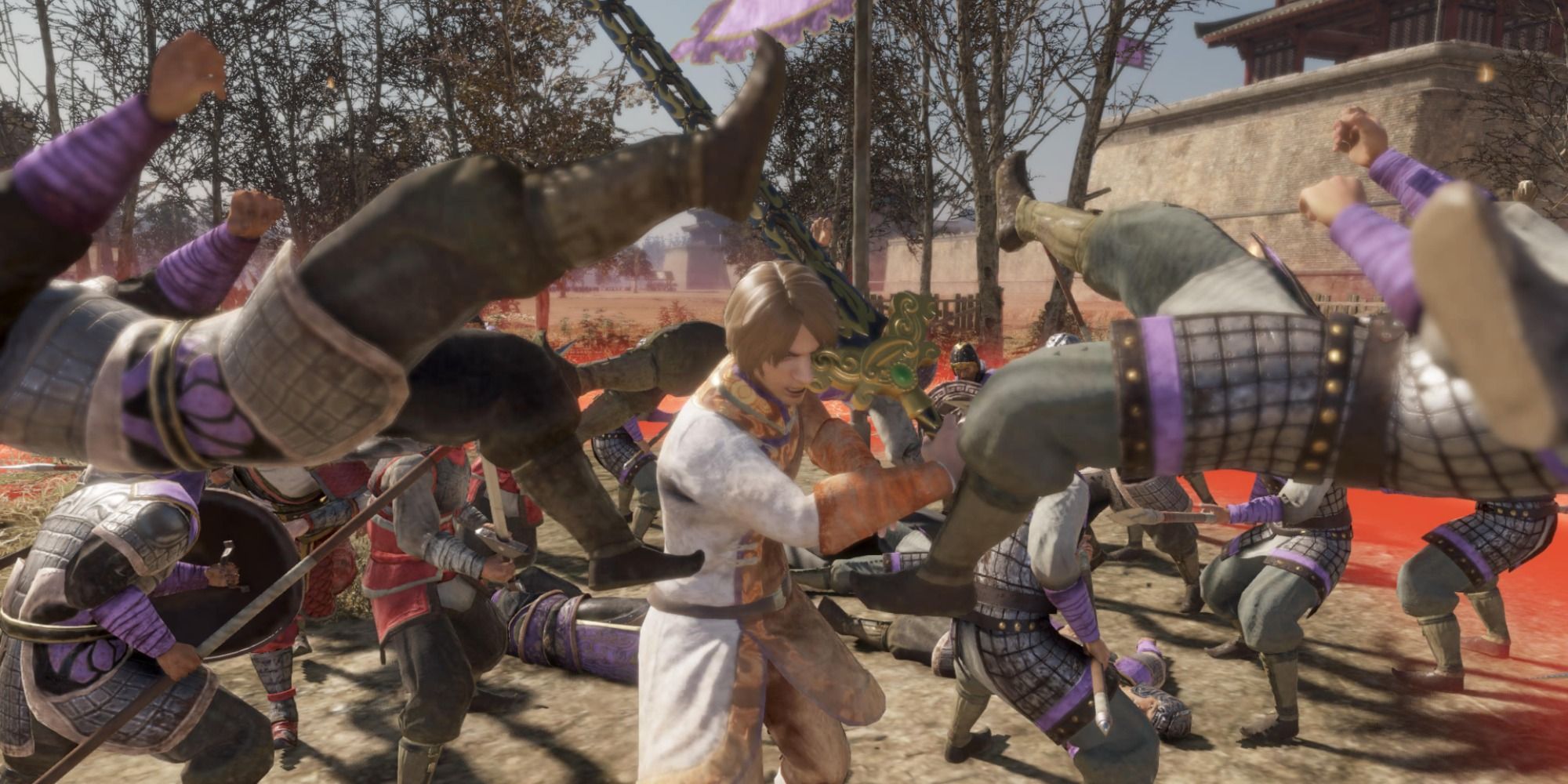 Historical Event Battles play out rather in the same fashion as normal battles. The main differences are the allies you'll be fighting alongside and the Secret Plans you'll be forced to deal with. These Secret Plans are more like traditional Dynasty Warriors objectives, such as defeating certain officers to make certain other officers appear or dealing with a certain number of soldiers to provoke a supply drop.
Other than that, these battles will largely follow the same flow as a normal battle, aiming to trigger a Decisive Battle and defeat the enemy commander.
A unique selling point to these event battles is that the game will completely replenish the armies of the officers used in action upon completion. This makes it almost universally beneficial to take part when one triggers.
Source: Read Full Article