Destiny 2's Next Season Has You Track Down Hive With The Help Of Uldren Sov
Bungie's latest video documentary, Forged in Storm, details not just the development of Beyond Light but also goes into the future of Destiny 2. Some of that future arrives pretty quickly, as November 10 will bring a brand new season whether you're a Guardian who's purchased Beyond Light or not.
Season 12 will be called Season of the Hunt, so-called because you're going to hunt down a brand new Hive enemy that's been growing weird towers all over the system. Osiris will help you out with that, but so too will a brand new Guardian named Crow, although you might know him better as Uldren Sov.
Uldren played a key part in the Forsaken expansion as the main antagonist. Although his mind was corrupted by Riven so he didn't have agency in his terrible actions, the Guardians don't really know that. Uldren was killed in the conclusion of Forsaken, but he was himself risen as a new Guardian in a hidden cutscene.
Forsaken, as it turns out, was describing Uldren's life as a Guardian. Outcast from the Vanguard for his role in Cayde-6's death, he apparently takes up employment with The Spider judging by the symbol on his clothes. He also goes by Crow instead of Uldren, having no memory of his past life.
It'll be interesting to see what Season of the Hunt reveals about Uldren's life as a Guardian and whether or not he can be forgiven.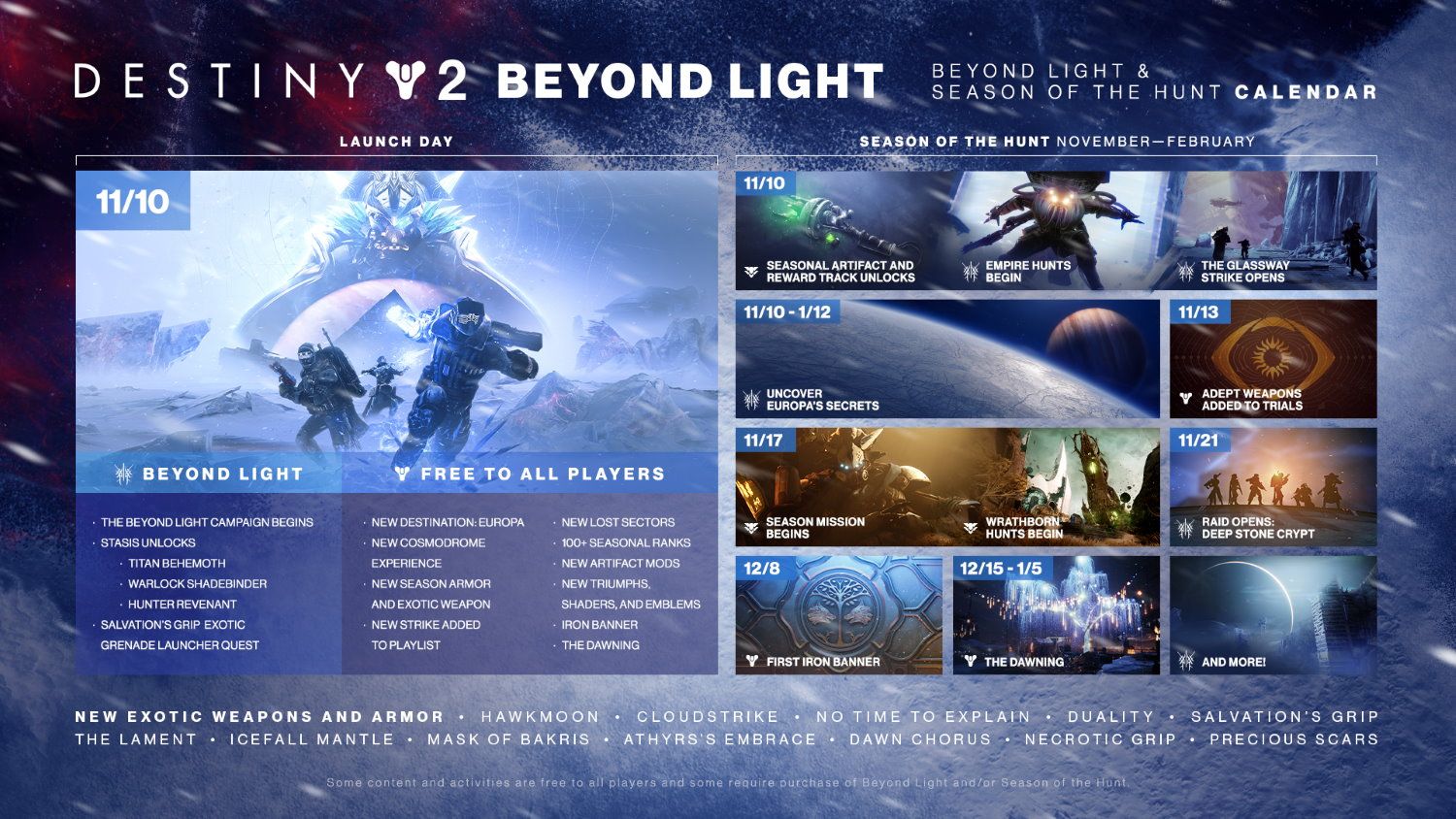 Besides the big plot points in Forged in Storm, Bungie also revealed the next seasonal calendar. Everything begins with Beyond Light on November 10, but Season of the Hunt doesn't begin in earnest until November 17 when the Wrathborn Hunt missions begin. A few days later will see the opening of the Deep Stone Crypt and another World's First raid, and then a few weeks later we get the season's first Iron Banner competition and another rendition of The Dawning, Destiny 2's Christmas-themed celebration.
Source: Read Full Article