D&D Players Uniting Nationwide For Jasper's Game Day Aug 26-30
This year's annual Jasper's Game Day is happening this week, and will be proceeding mostly in virtual space thanks to the ongoing COVID-19 pandemic. Jasper's Game Day is a convention where Dungeons & Dragons players across America gather together to game, raise awareness for teen suicide and suicide prevention, and to raise funding for our local suicide crisis centers. This year's convention runs from Wednesday, August 26 to Sunday, August 30.
Jasper's Game Day was started in 2017 by D&D player Fenway Jones, after experiencing the loss of two of their close friends within ten months to suicide. With help from their father, they organized the first event, which quickly caught other people's attention, including people from our nationwide gaming community and gaming industry. The event was established so that every D&D group who wanted to participate could sign up and have their raised funds go directly towards their local suicide crisis centers.
This year's convention will be happening mostly online, with multiple D&D roleplaying groups gathering on the Thread Raiders Twitch channel to host games and promote teen suicide prevention awareness. The list of Dungeon Masters and players is extensive, with many well-known players from the D&D community, including Greg Tito, Kate Welch, Critical Bard, May Leigh Damage, Satine Phoenix, TJ Storm, Tanya Depass, Dr. Megan Connell, James Introcaso, James Haeck, B. Dave Walters, and many more. The official Jasper's Game Day Twitter account has the detailed schedule of games, their players, and the Twitch channels where they'll be playing for each day of the convention:
This statement quoted on the Jasper's Game Day website precisely states the convention's focus: "Nearly 45,000 suicides occurred in the United States in 2016—more than twice the number of homicides—making it the 10th-leading cause of death. Among people ages 15 to 34, suicide is the second-leading cause of death," according to a study done by the Center for Disease Control and Prevention." Also note that the National Suicide Hotline number is 1-800-273-TALK (8255), or TEXT 741-741.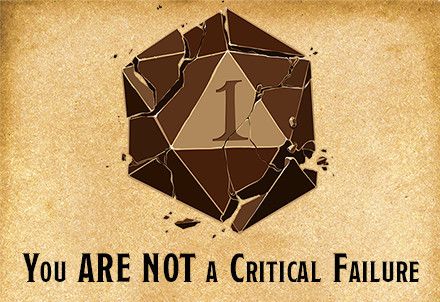 If you would like to set up and host your own streaming or local event, you'll find instructions on how you can do that on the Jasper's Game Day website. And, of course, if at anytime during the convention you would like to donate to help support the charity event, just click the 'Donate Now!' link on the website.
Source: Read Full Article