Call Of Duty: Black Ops Cold War Fan Brings New Firebase Z Wonder Weapon To Life
Ray Guns, Thunderguns, Wunderwaffes, oh my: Call of Duty Zombies fans are a creative bunch, replicating the perks, the guns, and even the maps in other games. That hasn't stopped with Black Ops Cold War, as one dedicated fan has brought both the RAI K-84 to life and the perk cans.
The RAI K-84 is the latest wonder weapon in the world of Zombies, debuting in the Vietnam-based map Firebase Z. In essence, it's a Ray Gun spliced with an AK-47 with some grenade launcher mines to boot. It's a powerful gun, craftable like the DIE was in Die Maschine, and already a fan favorite.
Reddit user NooliesKnickKnacks posted on the site, saying, "This is my Cold War Zombies collection so far. The RAI K-84 is the proudest project I've ever worked on. It took me over two months of work, and hundreds of hours of printing, painting, and finishing." The user even made a stand that has all the perks neatly laid next to it. These are Quick Revive, Stamin-Up, Juggernaut, Deadshot, Speed Cola, Tombstone, and Elemental Pop.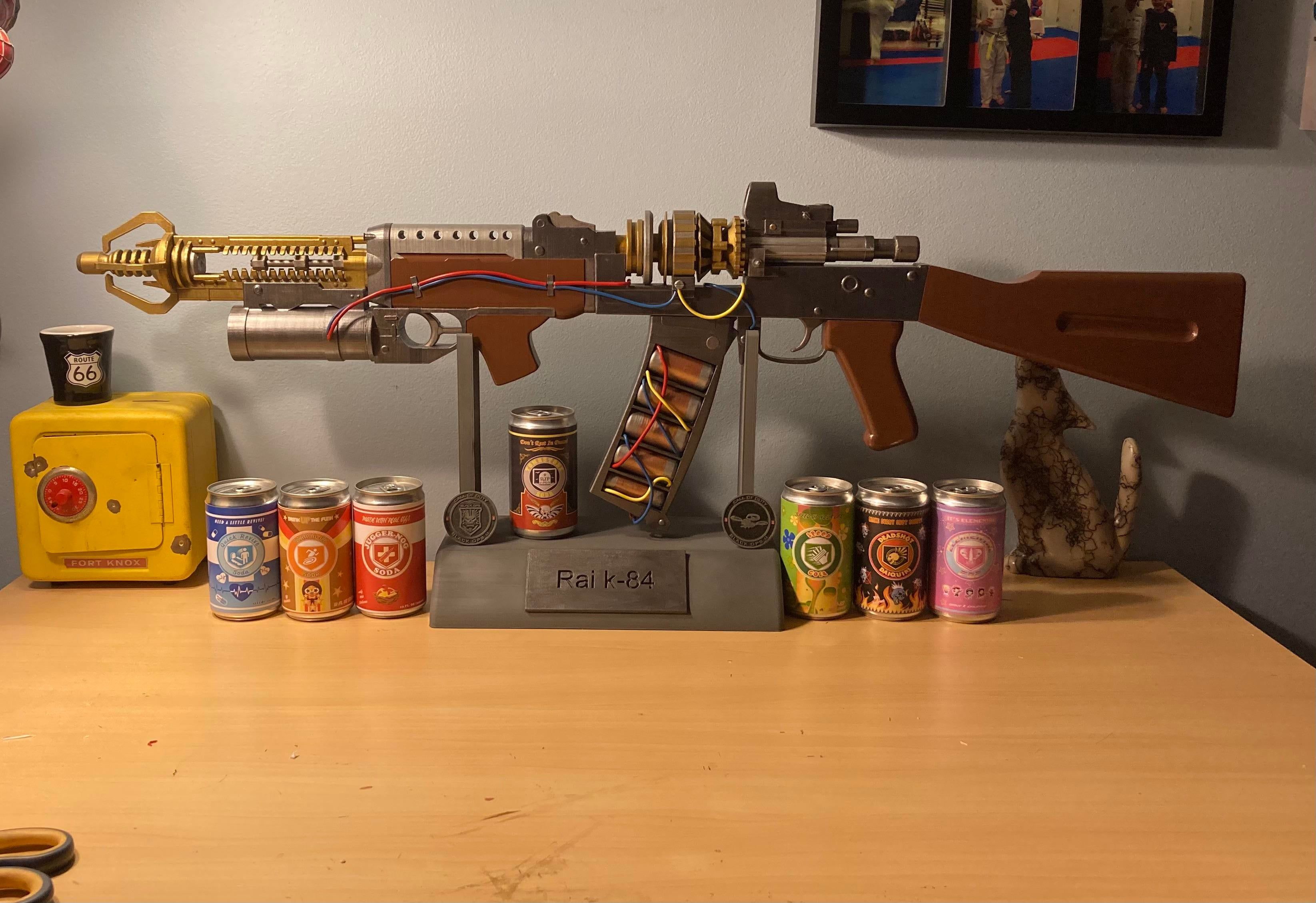 In the comments, they divulged more details, such as what printer they used, "I use two reality cr-109 v2 3D printers. They're very reliable and affordable machines – definitely worth it. I started learning 3D design/printing a while back. I'm fully self-taught and at the beginning, it's extremely frustrating, but once you start to understand – it's so rewarding."
Source: Read Full Article