BlizzConline's WoW: Shadowlands Announcements Leak Ahead Of Schedule
BlizzConline is happening this weekend, with a full schedule of announcements for Diablo, Overwatch, and Hearthstone. There will also be a few "deep dives" into World of Warcraft with a developer Q&A and also some big announcements.
Normally, those announcements wouldn't arrive before Friday at the earliest, but it looks like Blizzard accidentally sent out their BlizzConline press kits a bit early. Leaked copies have started turning up online, and one of those press kits just so happens to have a lot of info about an upcoming World of Warcraft: Shadowlands content drop (courtesy of Wowhead).
It's called Chains of Domination, and it's apparently going to be all about taking on the Jailer. "The traitorous Sire Denathrius has been defeated… but the power of the Maw still grows," reads the press kit. "In Chains of Domination, the upcoming first major content update for World of Warcraft: Shadowlands, players will delve into new depths of the Jailer's hopeless domain, seeking to understand the true nature of his malignant plans."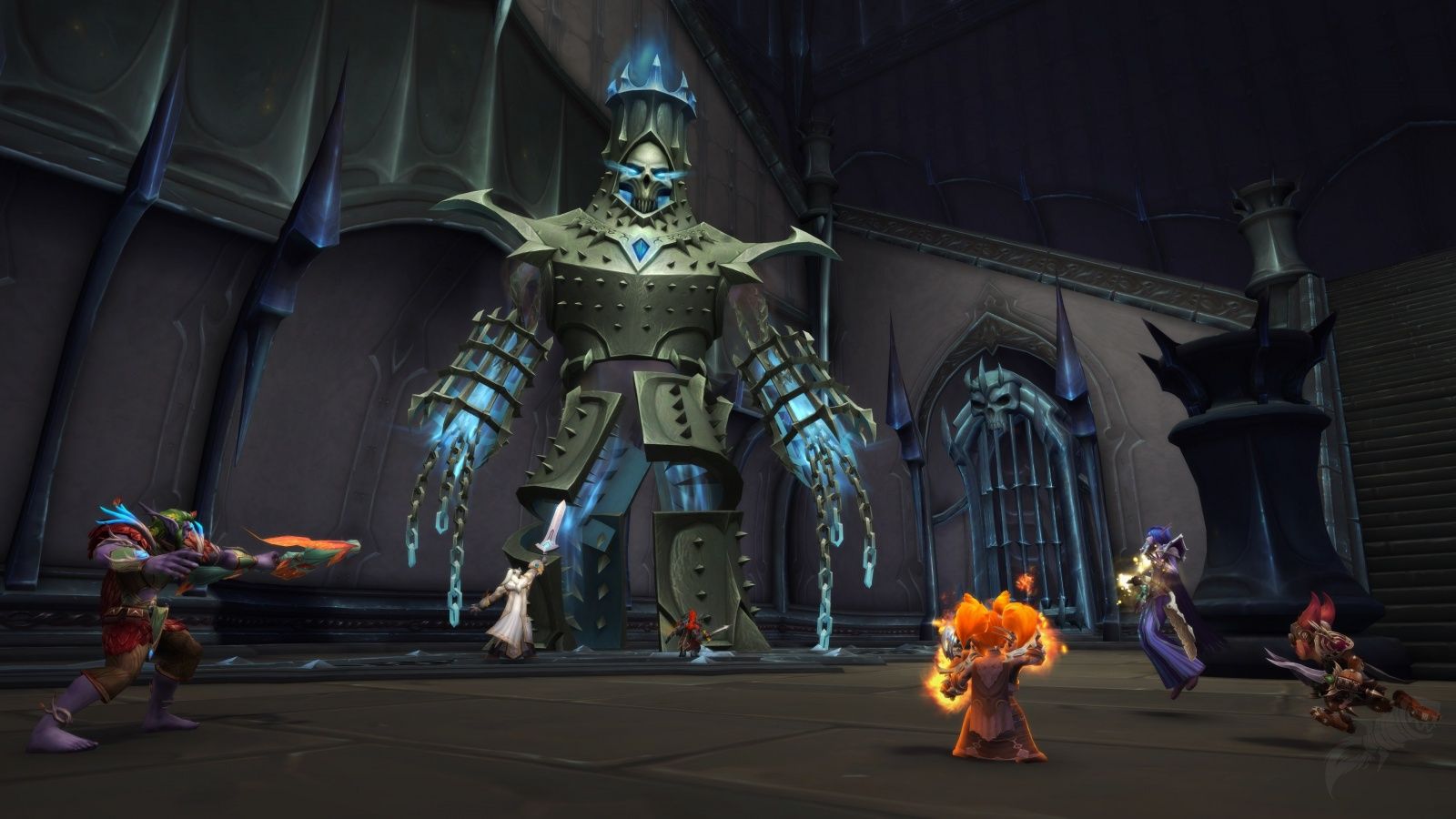 Yes, this means there will be new quests to take on that progress the Shadowlands saga, but more important, there's a new area to explore, a new raid to defeat, and a new mega-dungeon to dive into for new loot. Korthia, the City of Secrets is the new area which just so happens to be a "long lost domain" that holds a key to the Jailer's twisted designs. Meanwhile, the Sanctum of Domination raid will put players against the Eye of the Jailer, the terrifying Tarragrue, and eight other bosses that may or may not include a certain Banshee Queen.
Tazavesh, the Veiled Market is the new eight-boss mega-dungeon that takes place in the Brokers' bazaar. You'll also be able to find new Covenant-themed cosmetic armors, new mounts and pets, and also unlock flight to easily traverse the Shadowlands.
If you're more into WoW Classic, then the big reveal at BlizzCon will be the arrival of the Burning Crusade, World of Warcraft's first major expansion.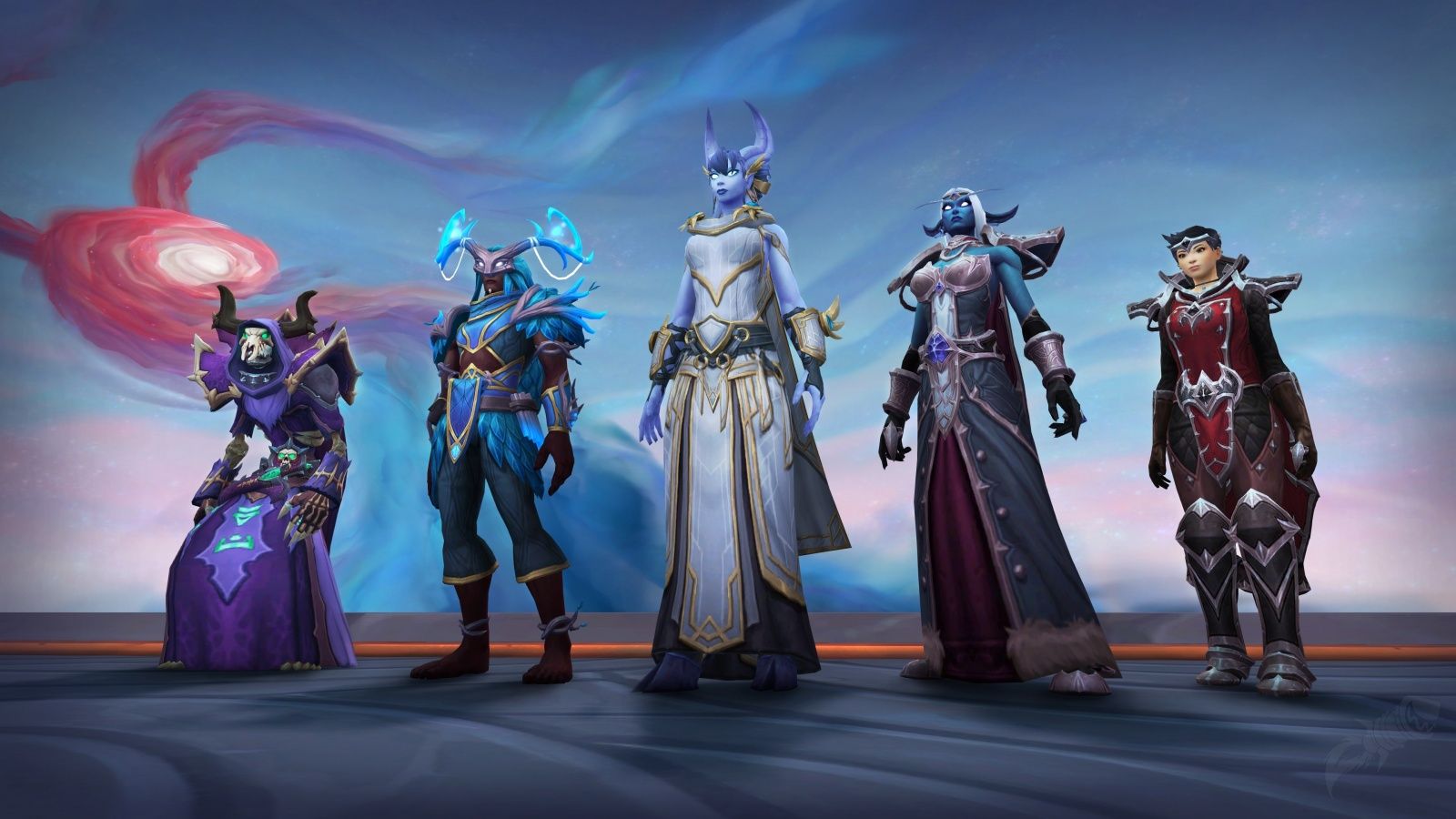 Expect everything that came to WoW the first time around in The Burning Crusade, including the Arena PvP system and Jewelcrafting professions, but expect it to "roll out in phases." Also, if you prefer to stick with WoW Classic vanilla, there's no requirement to upgrade to The Burning Crusade–you'll be asked whether or not to add the expansion when it arrives.
BlizzConline runs this Friday and Saturday as an all-digital event with free admission. Stay tuned to Blizzard channels on various social media platforms to tune in.
Next: Zelda: Skyward Sword Is Better Than The Wind Waker, You're Just Blinded By Nostalgia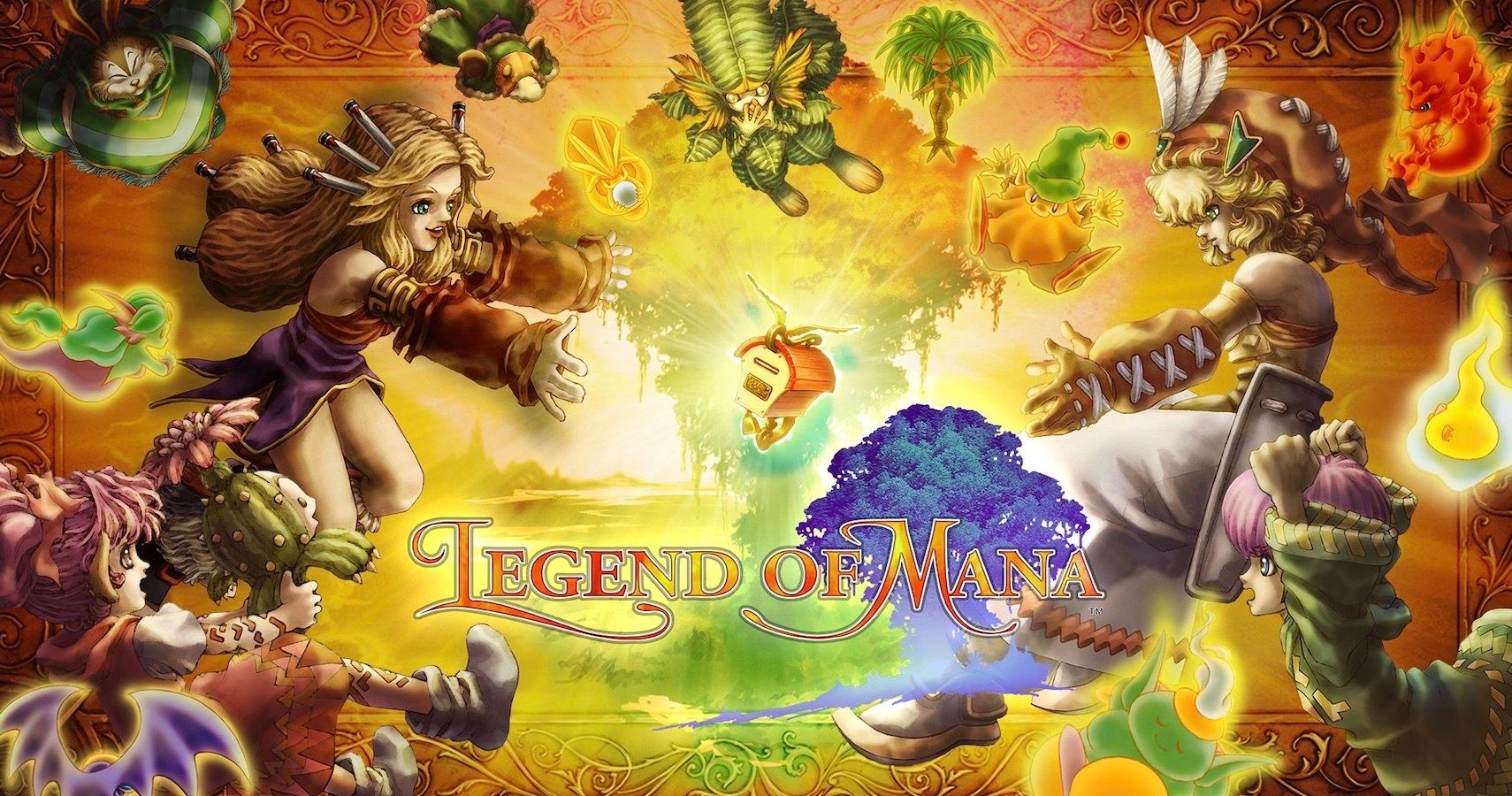 Game News
World of Warcraft
Blizzard
wow classic
wow
classic world of warcraft
World of Warcraft: Classic
BlizzCon
World Of Warcraft: Shadowlands
Actually a collective of 6 hamsters piloting a human-shaped robot, Sean hails from Toronto, Canada. Passionate about gaming from a young age, those hamsters would probably have taken over the world by now if they didn't vastly prefer playing and writing about video games instead.
The hamsters are so far into their long-con that they've managed to acquire a bachelor's degree from the University of Waterloo and used that to convince the fine editors at TheGamer that they can write "gud werds," when in reality they just have a very sophisticated spellchecker program installed in the robot's central processing unit.
Source: Read Full Article