Blizzard Announces Hearthstone Battlegrounds Reset and Rewards Track Update Coming Soon
Blizzard has announced that Hearthstone will be seeing a new Battlegrounds season arrive as early as next week, and that the Rewards Track will finally see some much-needed improvements that will make it easier to progress each season, and it should feel more rewarding as well.
With the Battlegrounds reset, your rating will be reset just in time for the addition of a new content update. Blizzard has not provided any concrete details about what this might entail, but it is always an exciting time to see what new units or heroes will be added to the mode, as well as what nerfs and buffs could lie ahead. Several of the tribes could use a few tweaks, but for now we cannot say for certain how the meta will be impacted.
Regarding the daily rewards overhaul, to say that the new system has been underwhelming is an understatement, as bugs prevented the acquisition of new quests, individual rewards often felt small for the effort required to obtain them, and of course, the surprise addition of pricey, premium access to the Tavern Pass only added fuel to the fire.
Although Blizzard made minimal reference to these problems in the weeks after its launch, dropping small patches for bugs, but no real discussion towards the overall design of the rewards overhaul, they have finally made some meaningful communication about what lies ahead. In summary, players can expect the following changes towards the end of the month:
A one-time log-in reward of 5 Darkmoon Faire packs and 500 Gold
Weekly Quests that require Legendaries or Arena runs will be removed
Win 5 Ranked Games Weekly, down from 7
Quest Progress can be made in Tavern Brawl and Battlegrounds (Battlecry cards, specific Tribes, etc., as though they were used in Standard or Ranked play)
800xp Daily Quests will be increased to 900xp
Reward Track XP will be reduced by approximately 20% total
50 gold added to rewards at levels 27 and 30
Reward Track Bonus levels will award gold more evenly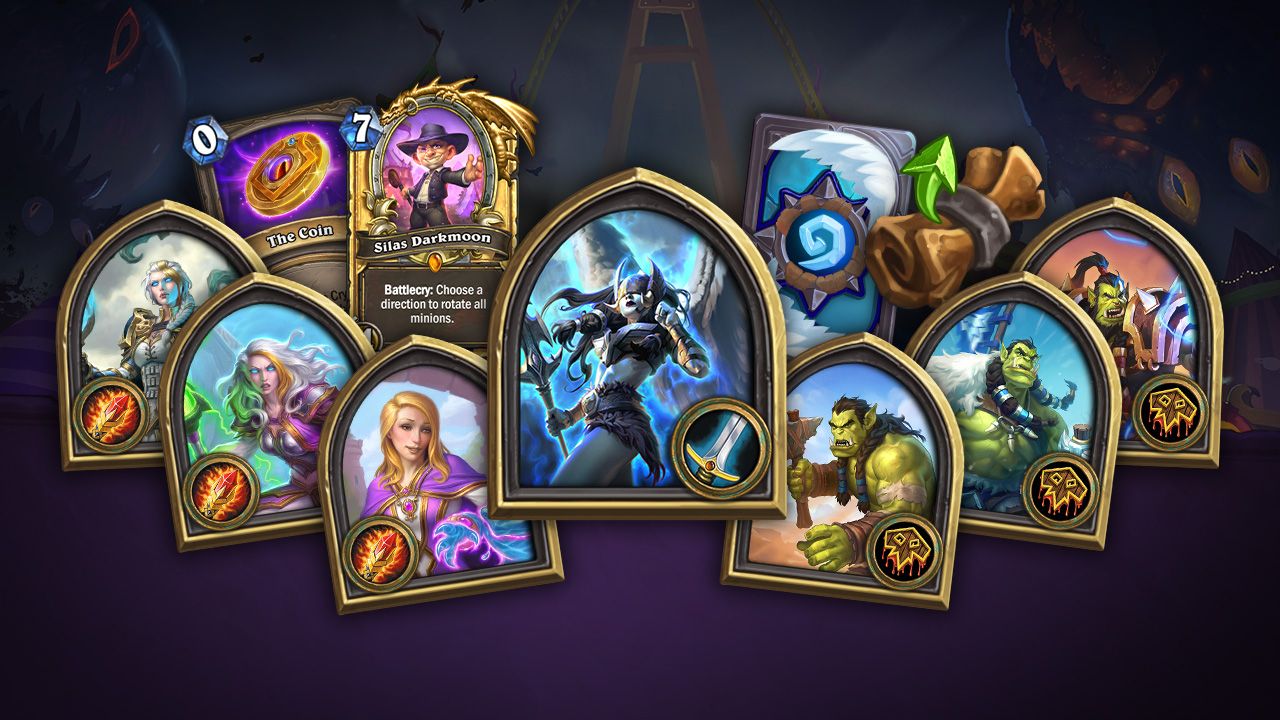 These are all great changes to see, it is simply a shame that it took so long for Blizzard to acknowledge it is the problems with its system, which are clearly significant. The overall reduction of experience needed to complete the trade by 20% is probably the most obvious needed change, as it feels like a slog trying to progress through the higher levels in the current state of the game.
Keep an eye out for more on these changes, as Blizzard could still tweak the Rewards Track even further. Some of these changes, like the one-time log-in reward, will be available on December 15, while other changes will not be coming until later in December.
Source: Read Full Article