Black Adam's Suit Won't Need Muscle Padding, Thanks To Dwayne Johnson's Physique
Developing a superhero's physique is not always as easy as waking up the next morning with muscle gains after being bit by a spider. Dwayne Johnson, however, is living proof that this powerful aesthetic can be achieved through hard work with a tailored routine, which makes his transformation into a superhero relatively easy.
Black Adam is just one of the features in production within DC's corner, and is scheduled to be released in the summer, 2022. Johnson will portray the anti-hero who rivals Shazam in the comics, posing the possibility of a crossover with Zachary Levi's hero in the future. While Levi's Shazam suit was known for being heavily padded – a quirk playing to the film's comical tune – Johnson's Black Adam suit will not need to pack anything of the sort, because The Rock already has the muscles to fill it.
Speaking to Muscle & Fitness, Johnson's fitness coach and former bodybuilder Dave Rienzi touched on the actor's physical journey to embody Black Adam. Rienzi mentioned how the pair had been working together for a while prior to the feature's announcement, in order to create a "real-life superhero physique." It was clear by Rienzi's statement that the goal was to make Johnson's portrayal of the once Egyptian god-like figure something natural, "with no padded superhero suit necessary." Other DC actors – including Henry Cavill – have bulked up for their roles before in order to convincingly fill out their suit without much padding, but Johnson's physique has been superhero-ready for a long time.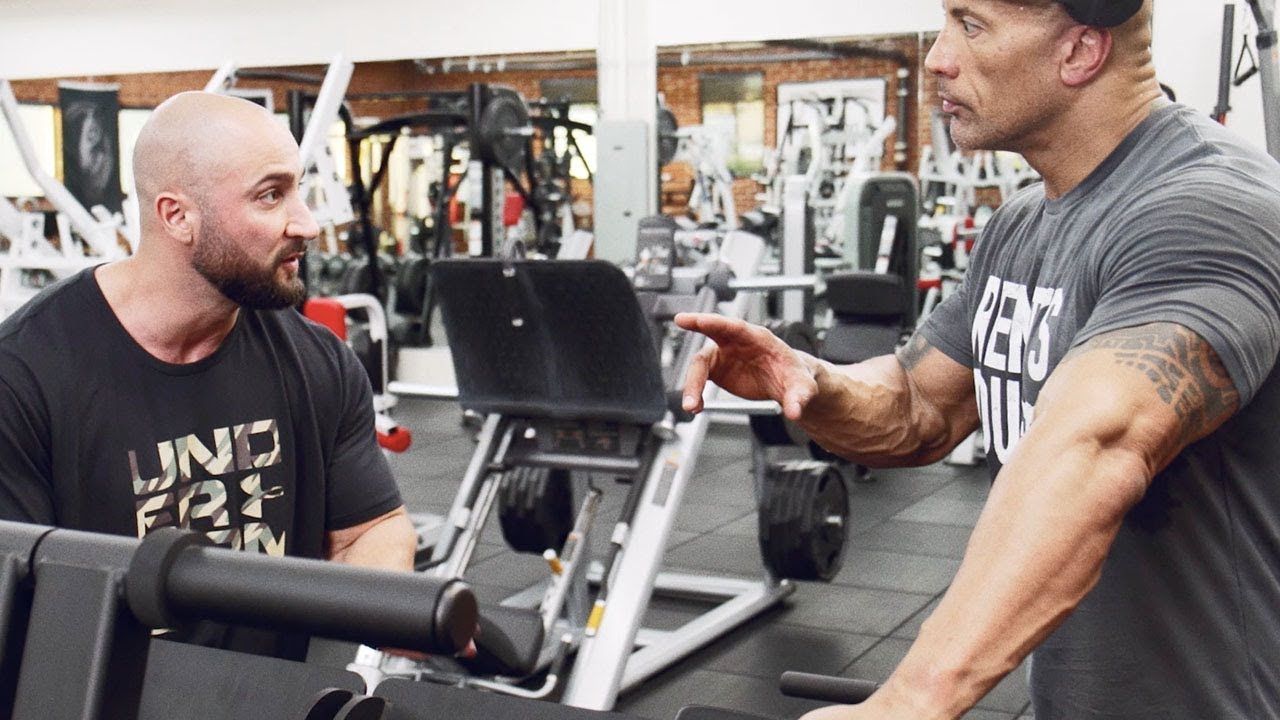 Johnson announced that Black Adam had begun filming last month, sharing an image of the feature's clapperboard. The former wrestler will be joined by Pierce Brosnan's Doctor Fate with Jaume Collet-Serra at the helm, but Johnson has been attached to Black Adam for around 14 years. The actor was cast as Black Adam back in 2007, however the project soon fell into a rut. Black Adam was then set to appear in 2019's Shazam!, but producers decided to make an independent feature for the anti-hero instead.
Despite the pandemic lingering, DC fans will be able to look forward to another DC FanDome event this year, which was announced to be taking place on October 16, 2021. Last year's event went down a treat with fans, including coverage of the new Gotham Knights game and an exclusive first look at Matt Reeves' The Batman, and we can expect some Black Adam footage to surface this time round.
Source: Read Full Article