Best Mobile Simulation Games
Simulation games have become one of the most popular game categories on mobile. The reflection of lifelike scenarios in the palm of your hands can give you a sense of power and control. Simulation games offer a place where you get to experience different lifestyles, as well as make mistakes and learn from them without real-life consequences. Which is probably the reason why many people enjoy playing.
Fortunately, simulation games exist to fulfill that dream of feeling completely in control and becoming incredibly rich and successful. You can experience different sides of life through simulation games, and maybe discover a hidden love for something that will make you want to explore that path in real-life.
5

Streamer Sim Tycoon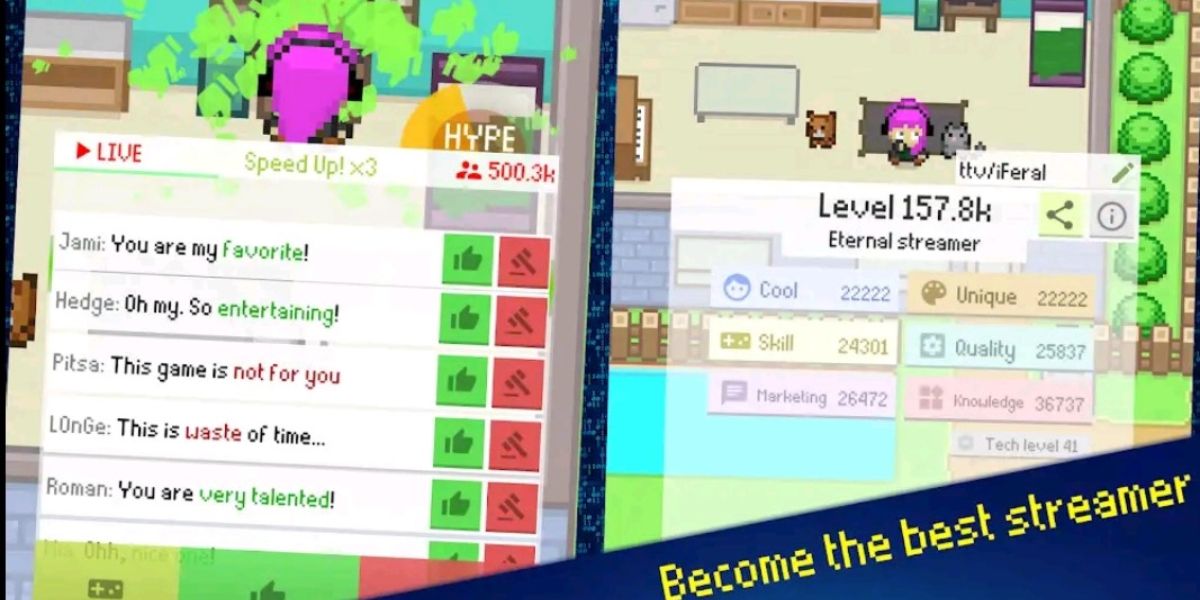 Streamer Sim Tycoon is one of the simplest yet most engaging simulation games. It has a retro art style that adds to the game's charm. Streaming content on the internet has become so popular that many have wondered if they should try it out for themselves.
Start your streaming career with Streamer Sim Tycoon, and create your own channel, stream different content, and interact with viewers. As you gain more followers, you will receive several offers and sponsors that will help improve your stream. You may even end up selling your own merchandise as you gain a bigger platform. You will experience all the ups and downs of being a streamer without any of the risks.
4

Bus Simulator: Ultimate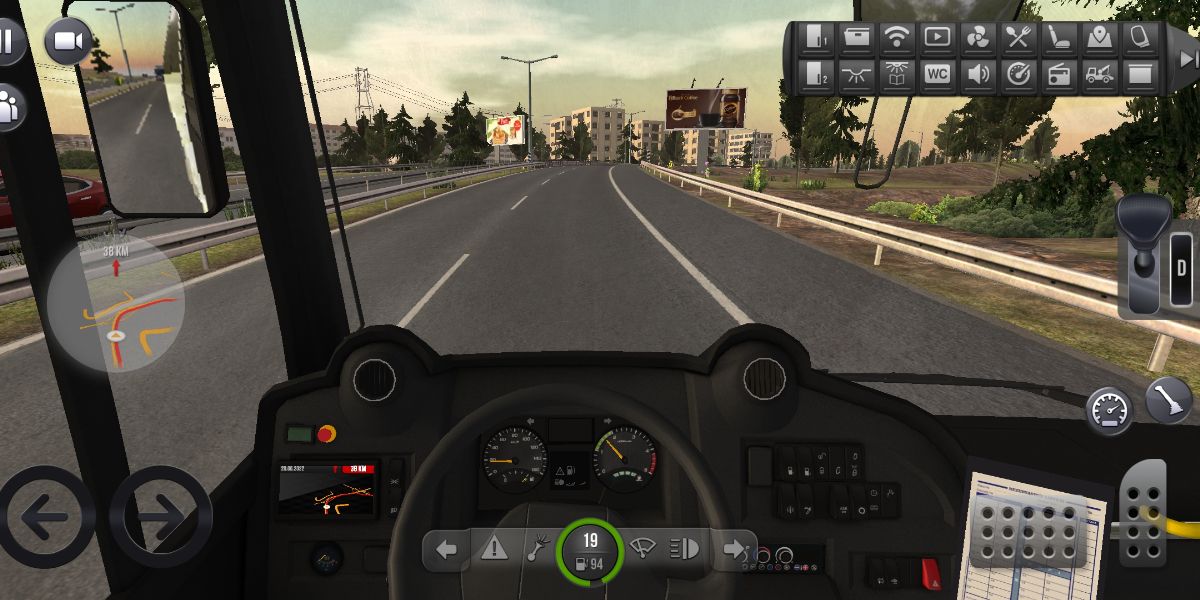 Bus Simulator: Ultimate provides you with the most realistic experience possible of being a bus driver, while managing your own bus company at the same time. Transport the passengers safely to their specific destinations, and keep them comfortable, or else you might have to deal with their constant noise and complaints – Hopefully this doesn't result in road rage!
Bus Simulator: Ultimate isn't your typical bus driving game. It offers several features that similar games lack like weather options, necessary stop-overs, hit songs on the radio, realistic traffic systems, maps, and passengers that will give you feedback on your driving skills. Even small but essential details are highlighted – such as having to open the baggage compartments.
Bus Simulator: Ultimate will definitely give you a detailed overview of what a bus driver goes through on a daily basis. By taking on more jobs, hiring staff, and upgrading bus equipment, your business will ultimately end up becoming the world's largest bus corporation.
3

Infinite Flight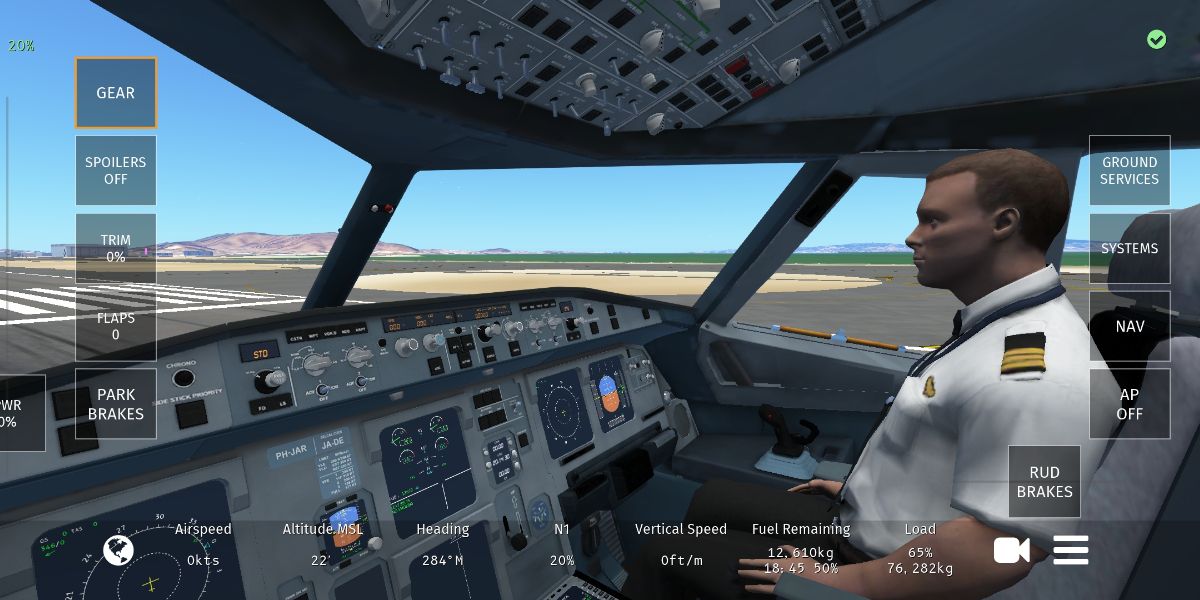 At some point in our lives, we all have wondered what it's like to be in the cockpit of an airplane, flying the aircraft to different locations. Although being a pilot is no easy job, it take years of training and practice. Not to mention, it could also cost you a fortune. Fortunately, Infinite Flight provides you with a comprehensive flight simulation experience on your mobile device that gives you a glimpse of what it's like to be a real-life pilot.
Navigate your way around, and learn the proper procedures to successfully land and fly an aircraft. Although, if you already are an experienced pilot, this is the most convenient and fun way for you to refresh your piloting skills and knowledge while preparing for your next flight.
Infinite Flight features real-world navigation data, amazing flight control configuration, 3D airports, diverse aircraft, realistic physics, and live or customizable time and weather. Take a step towards the extraordinary world of aviation, and conquer the skies together with other pilots in Infinite Flight.
2

Game Dev Tycoon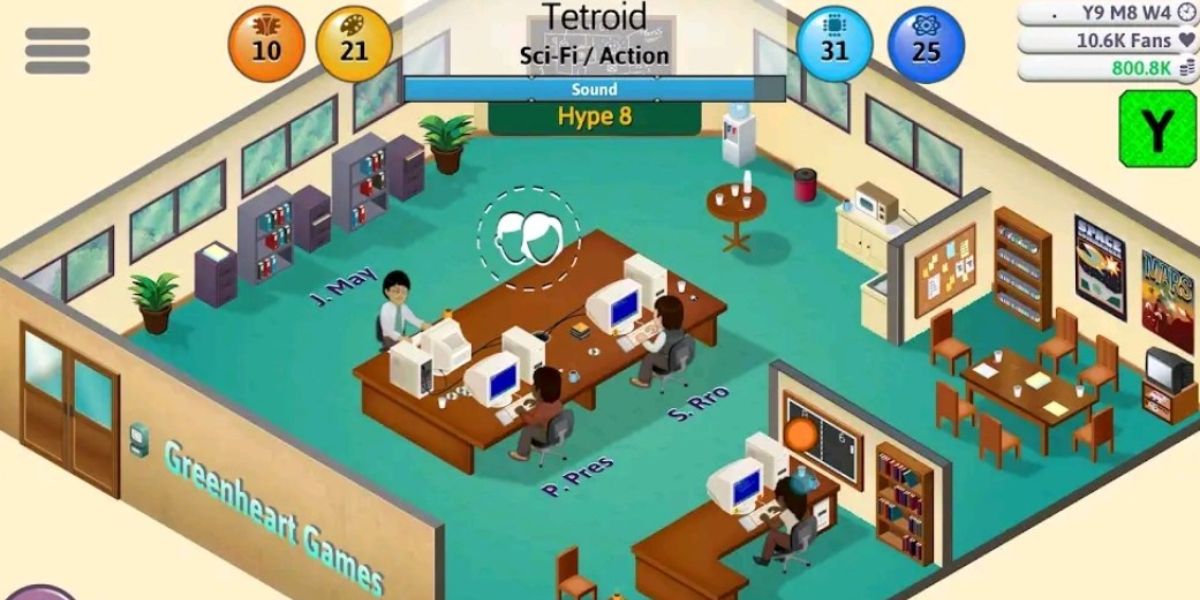 Game Dev Tycoon is a business simulation game that allows you to create your own game – Isn't this every gamer's dream come true? It fully immerses you into the gaming industry and its business models. Game Dev Tycoon will teach you how to design and create best-selling games with your own creative control. From choosing your favorite gaming topic and genre to utilizing new game engines and technologies.
As you gain experience and unlock achievements, you are given the opportunity to move into bigger office spaces and hire a team of game developers that will help you run a world-class game development corporation.
1

The Sims Mobile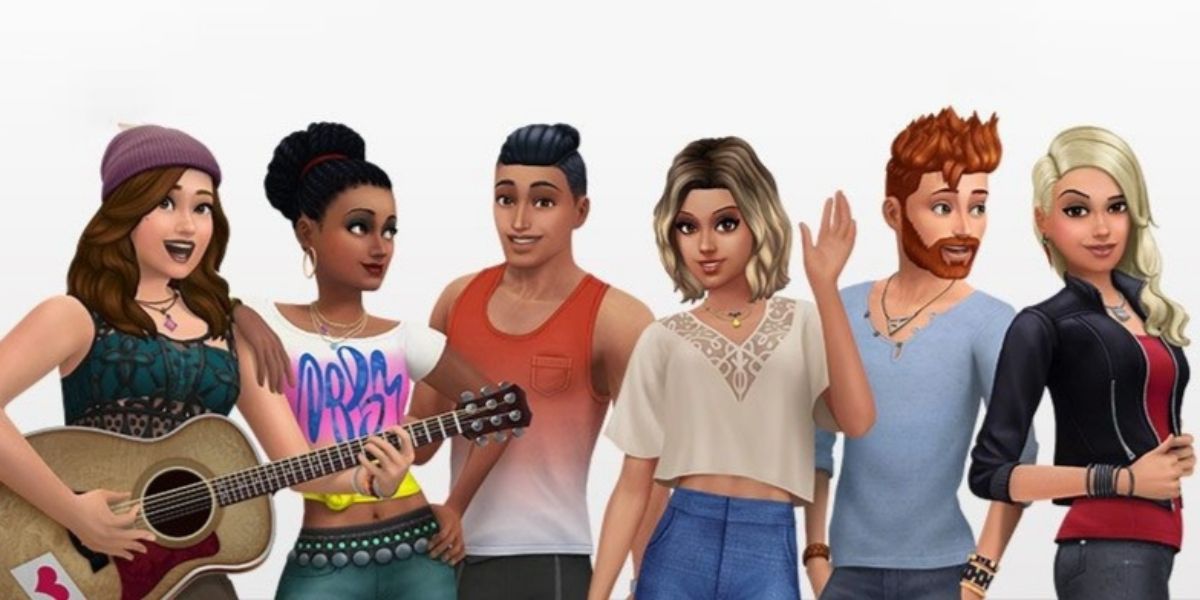 You can't have a best simulation game list without including The Sims in it. Although the popular game series, The Sims, is usually played on PCs and consoles, don't worry, The Sims Mobile will offer you the same high-quality gameplay you will surely love. The Sims Mobile and The Sims 4 share similar game assets since they are both developed by Maxis and EA.
You get to customize your Sims, build your dream home, and shape the sim's lifestyle. Watch as they make friends, fall in love, and choose their career paths. The Sims Mobile is like jumping into a parallel universe, where you have the power to control everything around – kind of like being a game master. Start living the life you've always dreamed of through The Sims Mobile.
Source: Read Full Article