August Is The Month Of Indies Taking Me By Complete Surprise
If you're the type who tries to keep up with the latest releases, it's no secret that 2022 hasn't been the best year for triple-A games. Early on, we got a juggernaut in the form of Elden Ring, but the rest of 2022 has struggled to escape FromSoftware's Erdtree-shaped shadow.
Sometimes, when an epochal game comes along, it's a rising tide that lifts all boats. We got The Legend of Zelda: Breath of the Wild in March 2017, and despite being a masterpiece in its own right, it was also a sign of more great things to come. That year alone, we got *deep breath* Super Mario Odyssey, Wolfenstein 2: The New Colossus, Night in the Woods, What Remains of Edith Finch, Horizon Zero Dawn, Assassin's Creed Origins, Resident Evil 7, Prey, Uncharted: The Lost Legacy, Hellblade: Senua's Sacrifice, Dream Daddy, Sonic Mania, Cuphead, The Evil Within 2, Destiny 2, PUBG, Fortnite, Splatoon 2, Divinity: Original Sin 2, Hollow Knight, Pyre, Yakuza 0, Xenoblade Chronicles 2, and NieR: Automata.
Game development takes a long time. So, while Breath of the Wild's standard may have pushed the devs who played it to up their game, those releases likely didn't change dramatically in the final months before release. Instead, BOTW was a signal that we had reached the point in the console generation where devs were getting more comfortable with the hardware. Though it was the first game released on Nintendo Switch, it was one of the last games released on the Wii U. Technically speaking, it represented Nintendo at the top of its game, at its most knowledgeable about the tech it was working with. The same was true of developers working with PS4 and Xbox One around that time. Four years after launch, big developers had worked out many of the kinks that studios aiming to release earlier in the generation's life cycle had to blaze a path through.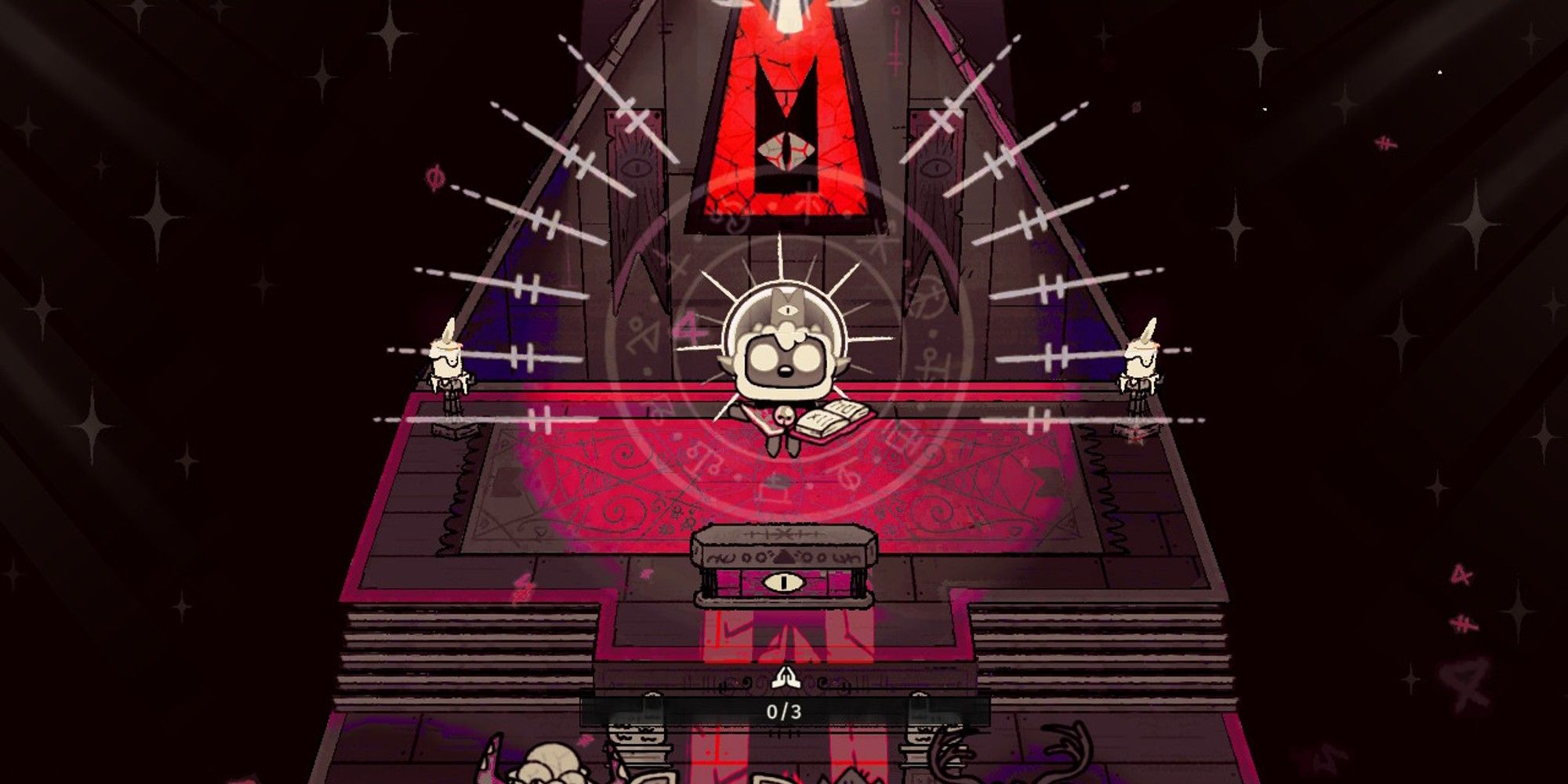 This year, though, it feels like everything has scattered. While the delays we've seen out of 2022 are still likely the result of Covid affecting timetables for teams who weren't accustomed to remote work, it's also likely that developers working on big, exciting games don't want to be also-rans as Elden Ring gets ready for its year end victory lap.
In the midst of this triple-A drought, I've mostly spent time catching up on smaller games I missed at their initial release. I took OlliOlli World on vacation. I put some time into Triangle Strategy and Pillars of Eternity 2: Deadfire. I played a ton of Neon White. But, mostly, I felt like I was biding my time, waiting for the next game that would be more worthwhile than throwing on a movie before bed.
This month, all at once, I got what I was looking for. When it rains it pours, and my gaming drought ended in a deluge of new indie and double-A games that I can't get enough of. Cult of the Lamb has been the standout so far, which is wild because I had no idea what it was two weeks ago. Massive Monster's social sim slash action roguelike combines two of my interests in one brilliant game: great action and religion (I toyed with the idea of studying comparative religion in college, but decided to stick with English which is, by a hair, a more marketable degree). The game takes the stuff I love about Stardew Valley, like growing crops and designing a village, and imbues it with a sense of urgency. It's one of the best games I've played all year.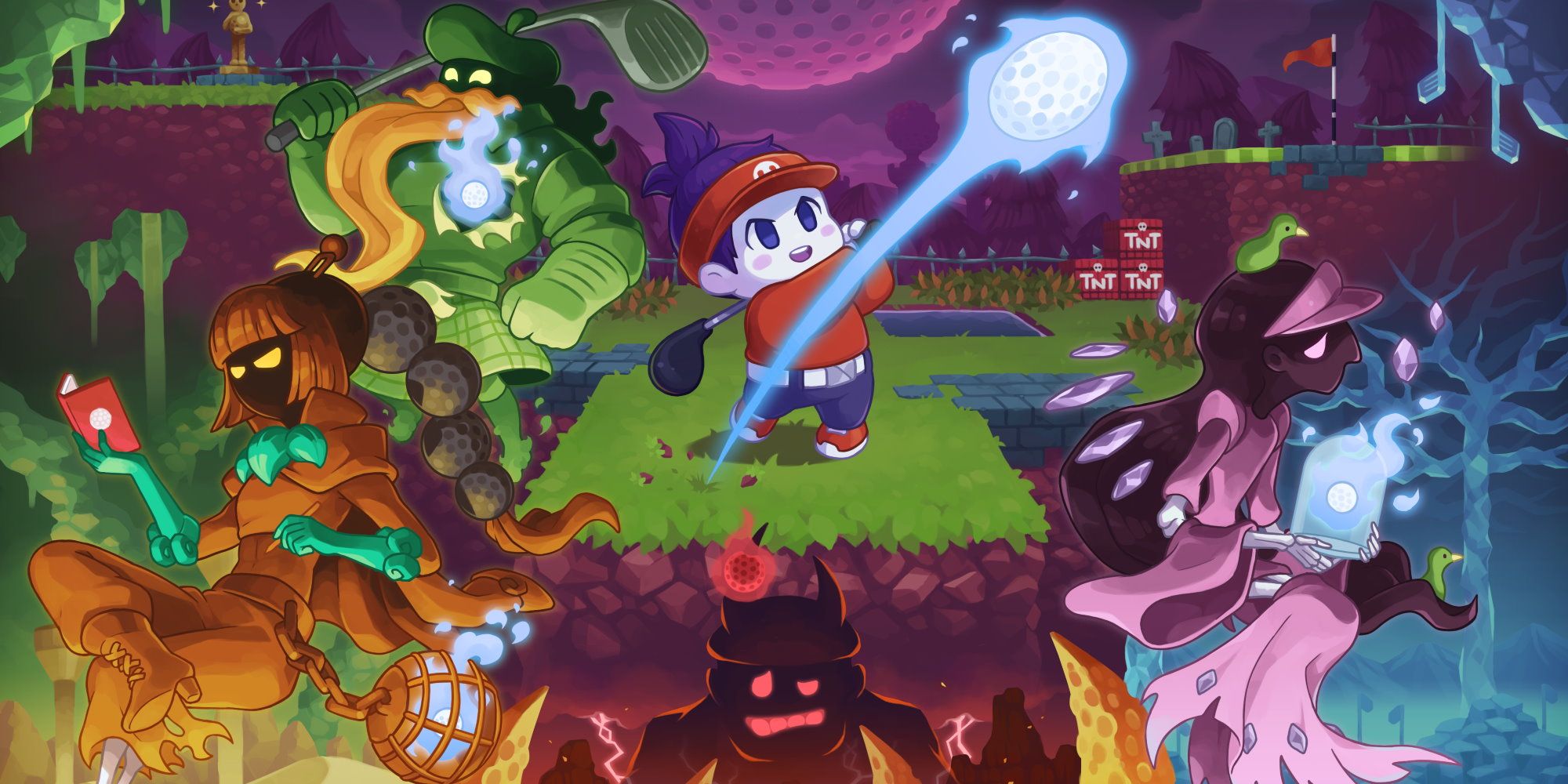 It's been a gaming one-two punch, though, as Cursed to Golf also completely blindsided me. The new game from Chuhai Labs combines familiar golf mechanics, like stopping a moving meter at the right moment to determine how hard you'll hit the ball, with the punishing difficulty and requisite precision of a masocore platformer like Super Meat Boy or Celeste. The game gives you plenty of tools as you attempt to make your way to the hole, like a U-Turn card which you can play to curve your ball around hairpin corners. But, it's structured like a roguelike so if you mess up on the 18th hole, you'll be headed back to the first. I haven't gotten anywhere near the 18th hole yet, but I'm having a blast puttering around the early links.
Plus, I've spent this month catching up with Stray, a big release from the second half of last month. The cyberpunk cat game makes some design choices that I don't love — like punishing stealth sections and giving your feline friend a tool that functionally amounts to a gun — but the vibe is great. I love solving puzzles in its neon cityscape. I can't talk about the other thing I'm playing, which will be out near the end of the month, but suffice it to say, it's contributing to the feeling that indies are taking over this middle section of the year.
Will another triple-A titan rise up to challenge Elden Ring for the GOTY throne? Gotham Knights and God of War: Ragnarok still have 2022 release dates, so it's not impossible. But, regardless of how that turns out, I'm happy to wait a little longer for the next big game if the small ones are this good.
Source: Read Full Article