Assassin's Creed Valhalla Wrath Of The Druids Walkthrough: How To Complete Flann Over Ireland
Flann Over Ireland is the next main quest in Assassin's Creed Valhalla Wrath of the Druids after Dublin's Reach and marks the first occasion you will come into contact with Flann Sinna, High King of Ireland.
This quest will automatically be added to your quest list after capturing one trade post during Dublin's Reach, so if your active quest doesn't automatically switch after completing that objective, simply open the menu and set the newly acquired Flann Over Ireland as your active mission.
This is a little bit longer than some of the previous quests in Wrath of the Druids and marks the first proper change of pace, acting as a springboard for bulkier quests to come. Whether you're struggling to find Ciara the poetess or can't quite make your way to the Hill of Tara, look no further than our detailed Assassin's Creed Valhalla Wrath of the Druids Flann Over Ireland guide.
Wrath Of The Druids Walkthrough: How To Complete Flann Over Ireland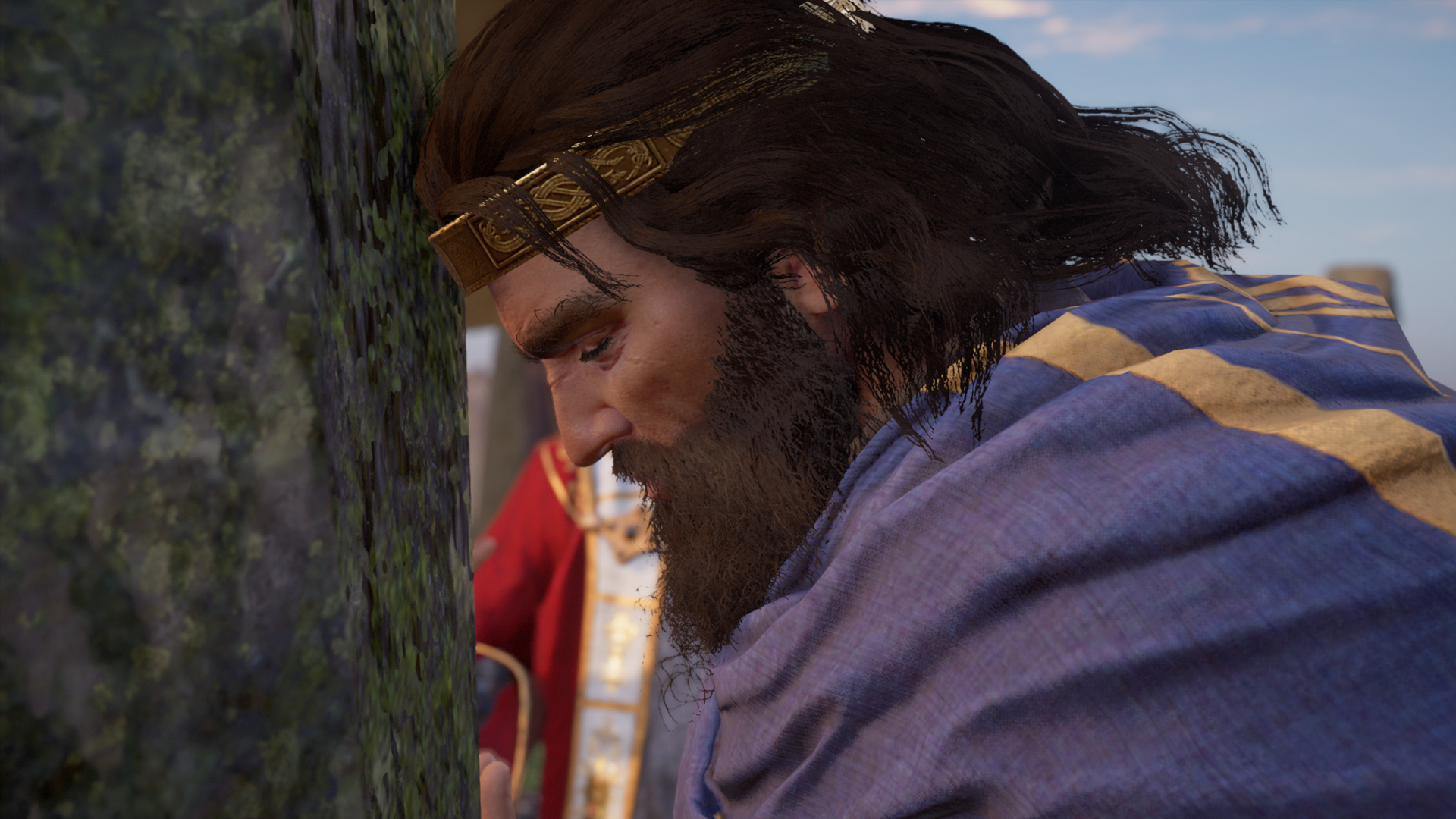 After completing Dublin's Reach and starting Flann Over Ireland, your first point of order is to report to Barid at the quest marker. When you arrive, he will explain that Ciara, Flann Sinna's poetess, is missing.
Naturally, your task is to find Ciara, who has apparently wandered off to the market for a drink – actually, it's several drinks. You should be able to hear her singing from ages away, but just in case you can't, here's a screenshot showing exactly where she is on the map.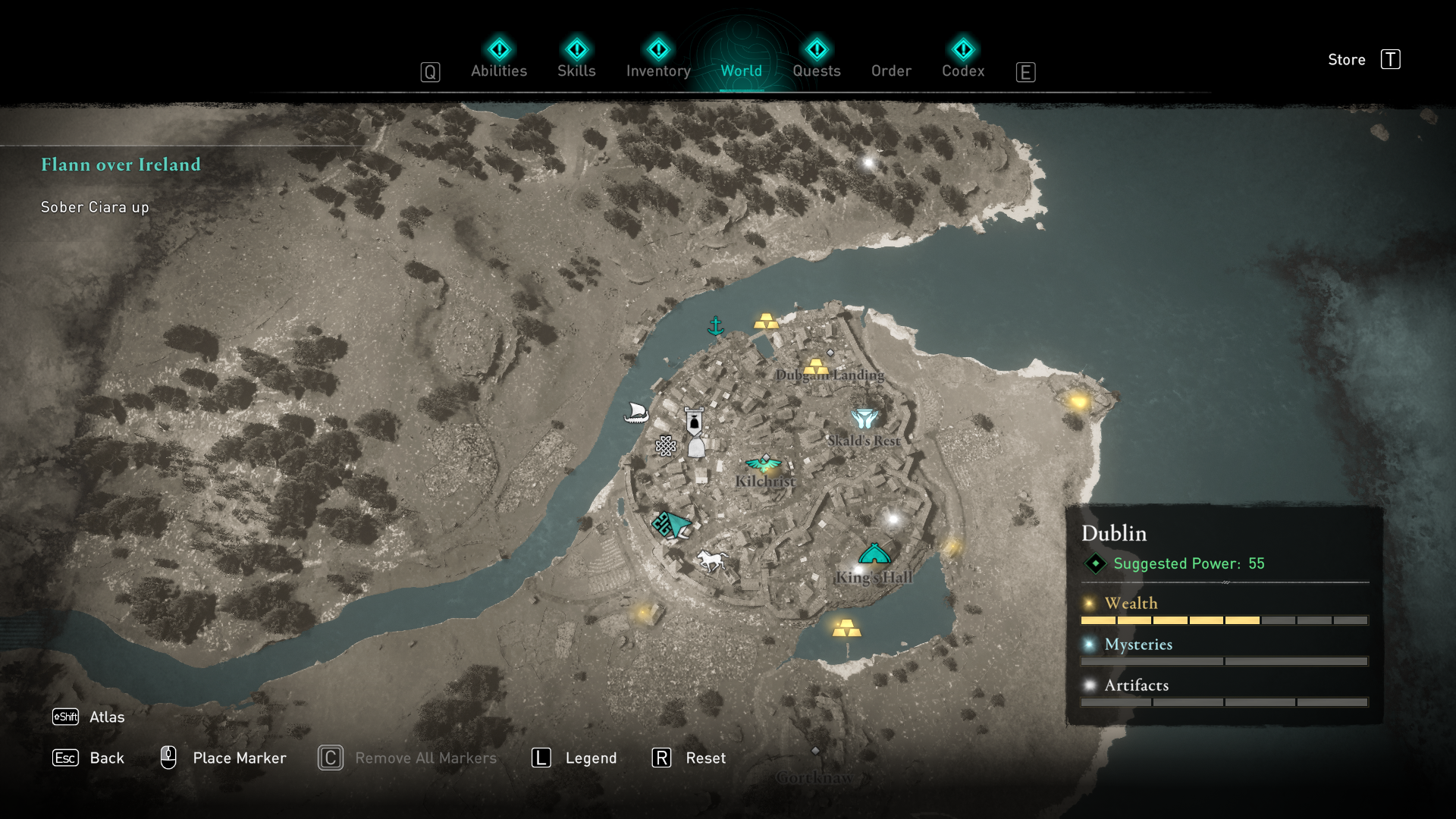 When you reach Ciara, a cutscene will play. She has really annoyed two Norse warriors and they're having none of it – given that you're supposed to escort her to Barid safe and sound, your job is to take on her attackers in a fistfight.
Once you incapacitate them, Ciara will pass out. Pick her up, walk towards the quest marker, and drop her in the cold pool of water to wake her up. Once she's awake, head to the stables with her, where Barid is waiting for you. At this point all three of you need to head to Tara, which will be marked on your map by a quest marker.
When you arrive at the Hill of Tara, a cutscene will play. Once it's finished, go inside the tent right in front of you and examine the goblet. This will inform you that a fight took place here. Examine the blood outside the tent and follow it – if you're struggling to see it, use Odin's sight and all of the bloodstains will be marked by green circles. You will soon reach another campsite, at which point you need to examine the bloodstain once more. Now you will see cart tracks, which are much easier to follow. Follow the cart tracks until you reach a broken carriage – examine the dead body next to it and head to Anagh Doo, which will be marked on your map by a quest marker.
Kill the bandits here and investigate the body of the one who had stolen the priest's clothes. He will be holding the kill order for Flann – once you've retrieved it, head back to Tara in order to attend the coronation. The next quest after Flann Over Ireland is A Show Of Character.
Source: Read Full Article