Apex Legends Begins New Fight Night Event Next Week
Respawn Entertainment is shaking things up this year with Apex Legends. The game's first Season 7 Collection Event, Fight Night, will go live on January 5, at 8pm PT. Among the changes is a special area on the map which limits players to dish it out only with their fists.
Along with this, the game will incorporate an Airdrop Escalation Takeover. Respawn aims to test a new approach to limited time modes (LTM's) with this update. The Airdrop Escalation Takeover LTM will be a part of the regular Play Apex mode, but the difference is that there will be way more supply drops than what you're used to.
In fact, immediately after exiting the dropship, you'll find groups of four supply drops all over the map, with more being available with each round of the match. You'll find fully kitted out weapons and supplies in these drops, and they'll get better with each passing round.
The update will also feature a Pathfinder Town Takeover which hosts the main Fight Night feature we mentioned earlier. Entering the ring in this area will disable all weapons, allowing you to only use melee attacks. The force shield will prevent any shots or projectiles from outside the ring from interfering with your brawl. The ring will also contain loot balls which you'll have to punch out of the ring to collect.
The Fight Night Collection Event brings with it 24 themed, limited-time cosmetics for your Legends. You can get your hands on these cosmetics via direct purchases or find them in Event Apex Packs. Respawn has elaborated on these event specific cosmetics in a detailed FAQ. Collecting all 24 of these items will earn you an awesome looking Gibraltar heirloom.
As always, each event brings with it a customised track to reward your progress during the course of the event. The Fight Night rewards track allows you to earn 1000 points per day, with challenges refreshing daily. These will also stack with your Battle Pass so you can make progress on both fronts.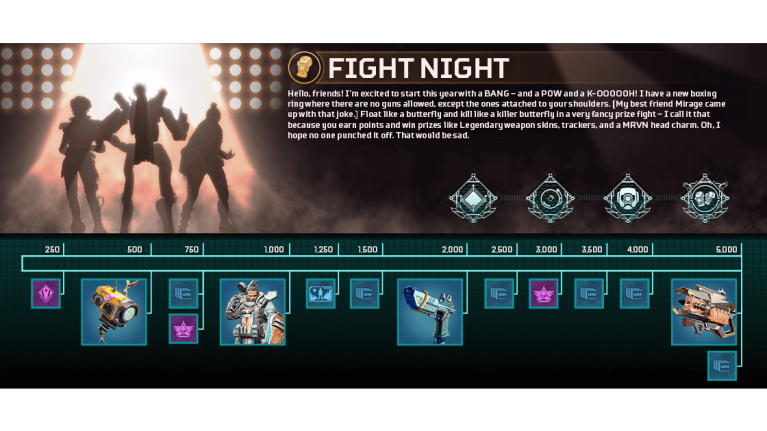 MRVN's will also return as part of this update. They will appear only in the Olympus map and reward Legends in the arena. They'll present you with tiered loot depending on what shows up on their little screens:
White sad face = Common level 1 loot

Neutral blue face = Rare level 2 loot

Pleased purple face = Epic level 3 loot

Very Happy yellow face = Legendary Level 4 loot
Additionally, shooting an MRVN will result in it dropping its arm. Taking this arm to another MRVN may also get you a reward.
The Fight Night Collection Event update further comes with a number of meta updates for Rampart and Caustic. Weapons like the Hemlok, Mastiff, and the Prowler will see some minor changes as well. It also includes a number of quality of life changes and bug fixes.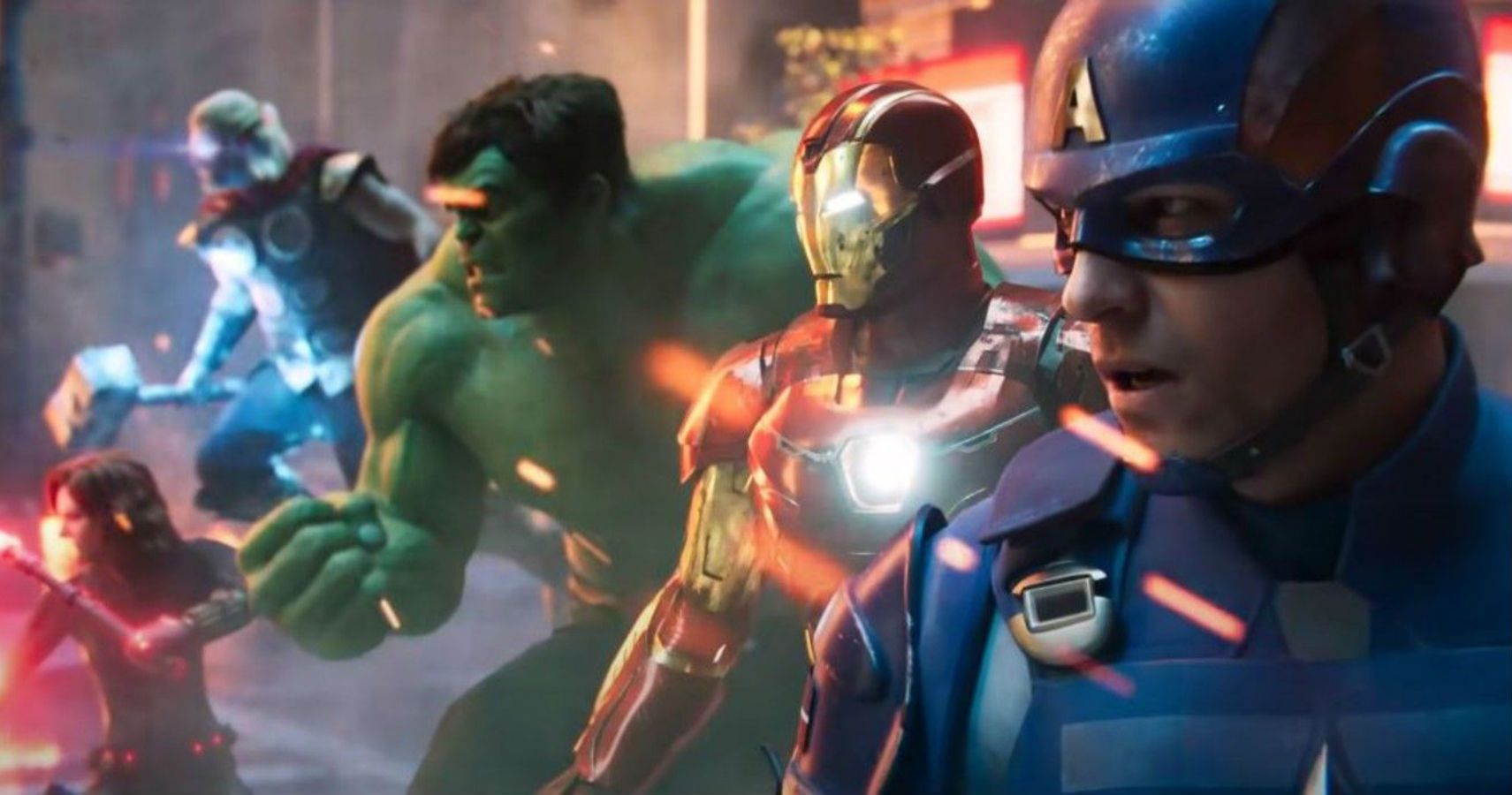 Game News
Apex Legends
Respawn Entertainment
Source: Read Full Article